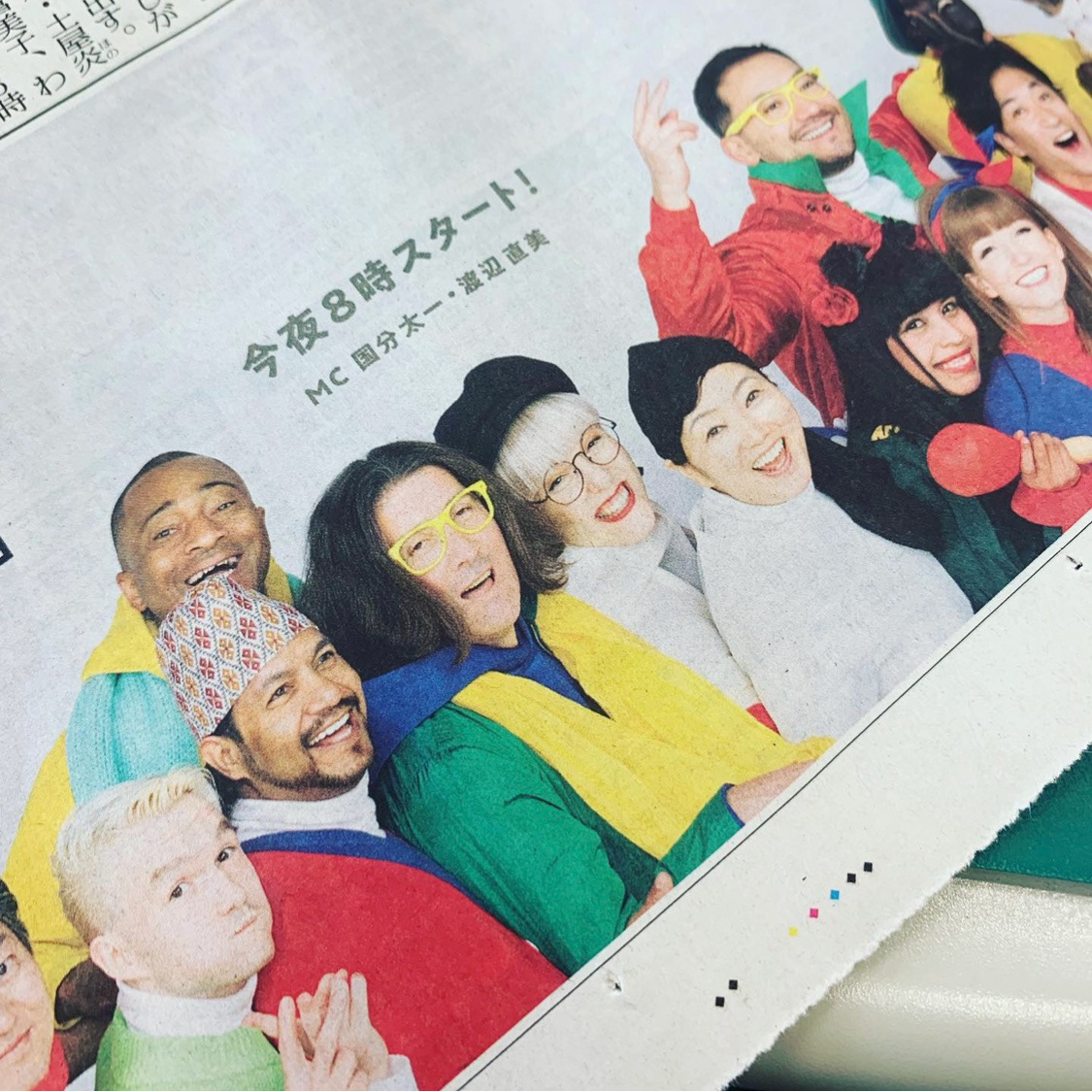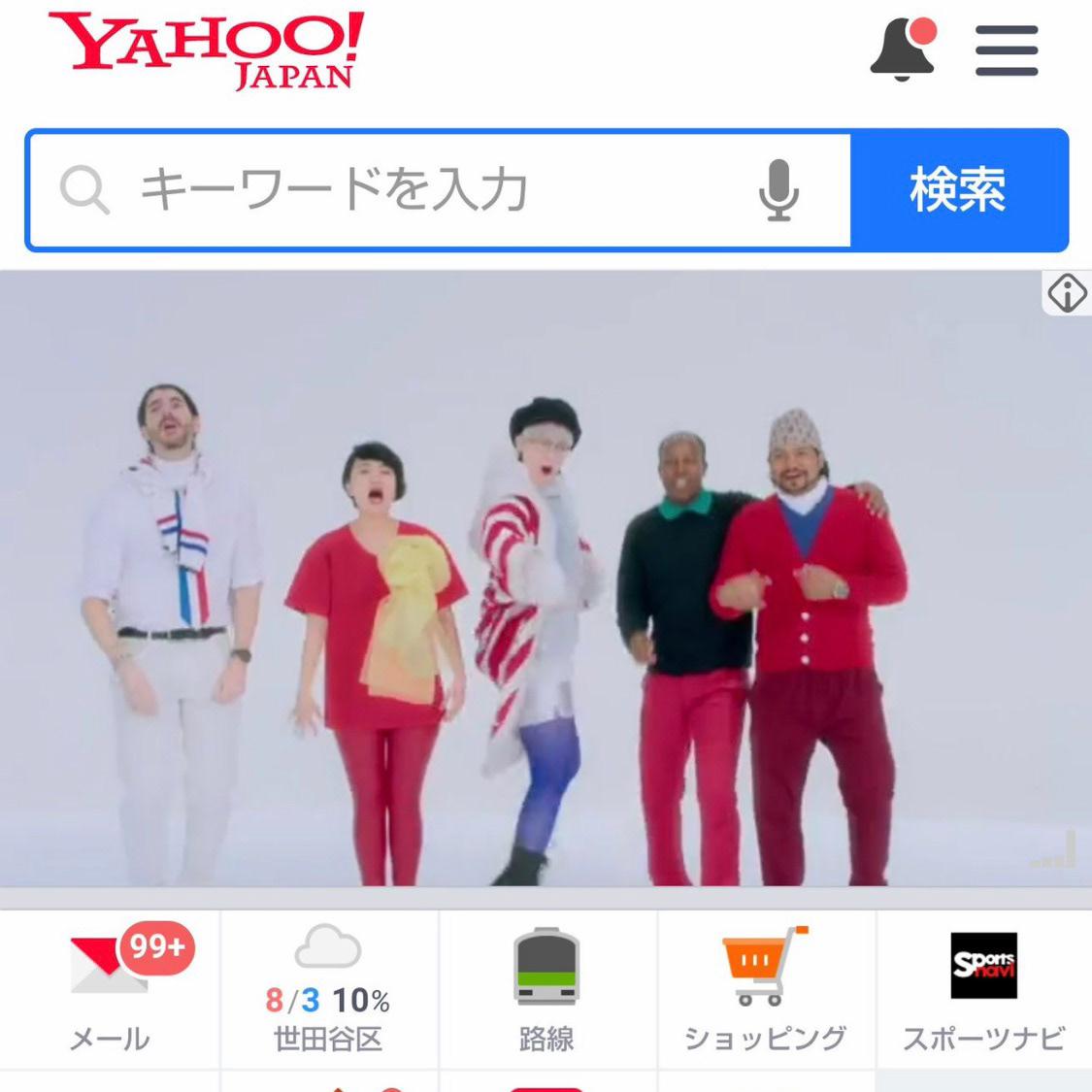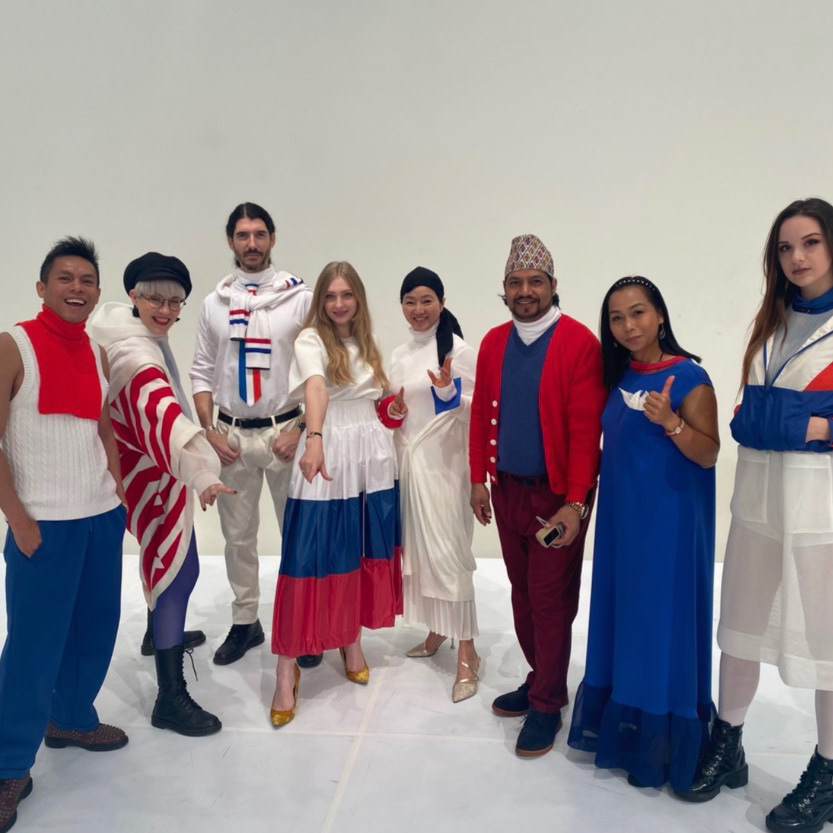 広告に出演
New Commercial Appearance

20.01.15
「世界くらべてみたら」の番組広告(CM・新聞・ポスターなど)ができました!レギュラーメンバーが母国の国旗色の衣装を着て、「人間っていいね」を歌いました。撮影がとても楽しくて、衣装が気に入りでしたが、その後1ヶ月も歌が耳から離れなくて、毎朝起きたら「いいな、いいな、人間っていいな」が頭の中で流してました(笑)番組は最近隔週水曜日、ゴールデンの2時間スペシャルになっていますので、ぜひ見てみてください!次は1月22日(水)と2月5日(水)の20時~、TBSにてです!
The advertising (TV commercial, newspaper, poster, etc.) for the TV show I'm on called "Sekai Kurabete Mitara" is up! All the regular members of the show dressed in the colors of their country flags and sang a classic Japanese song about how "Humans are Great." The filming was really fun, and I loved the costume, but the song was stuck in my head for an entire month after filming. Every morning when I work up, the chorus was playing in my mind, haha. Recently, the show has been airing for two hours during prime time, every other week. The next airings are scheduled from 8pm on January 22nd and February 5th from 8pm on the TBS channel!
------------------------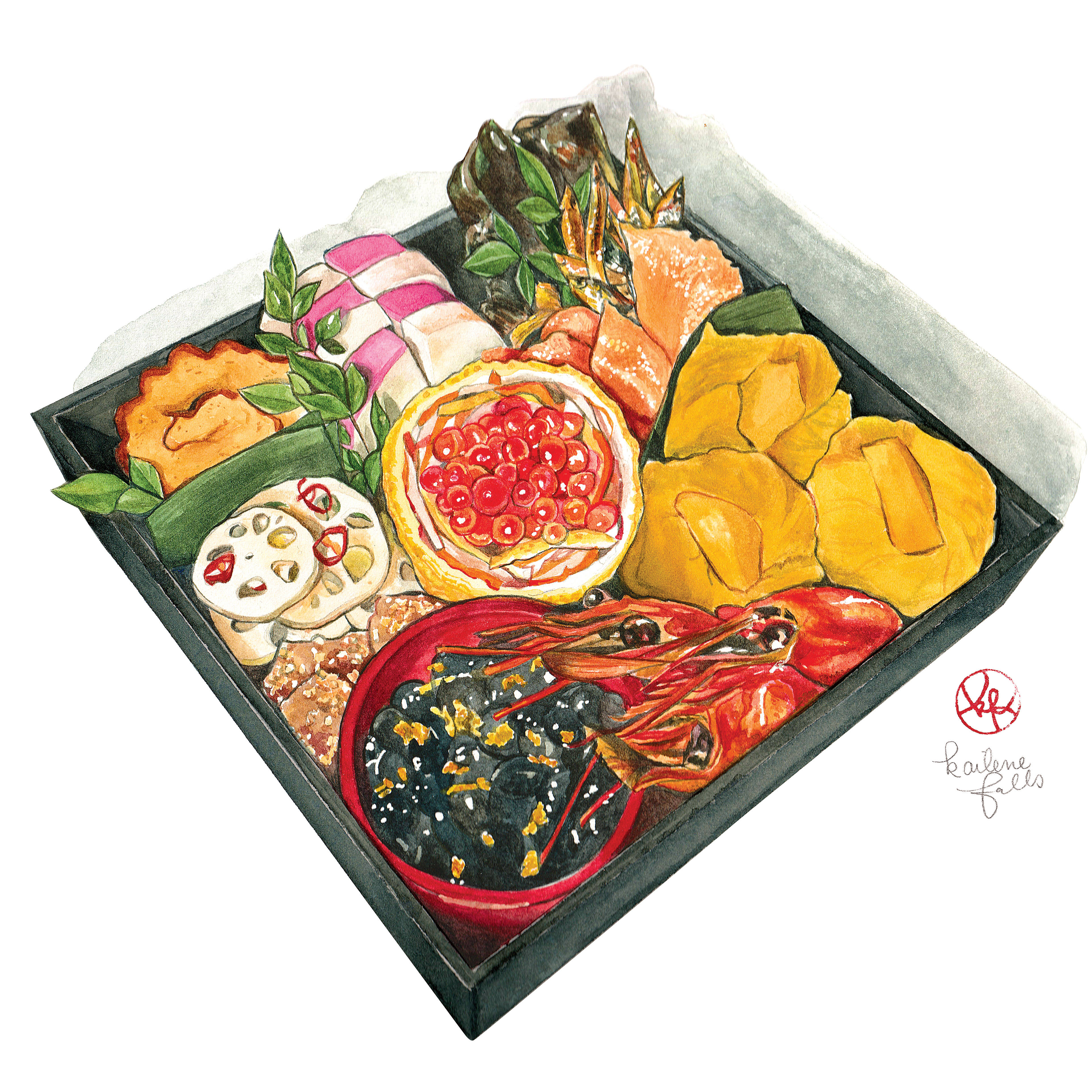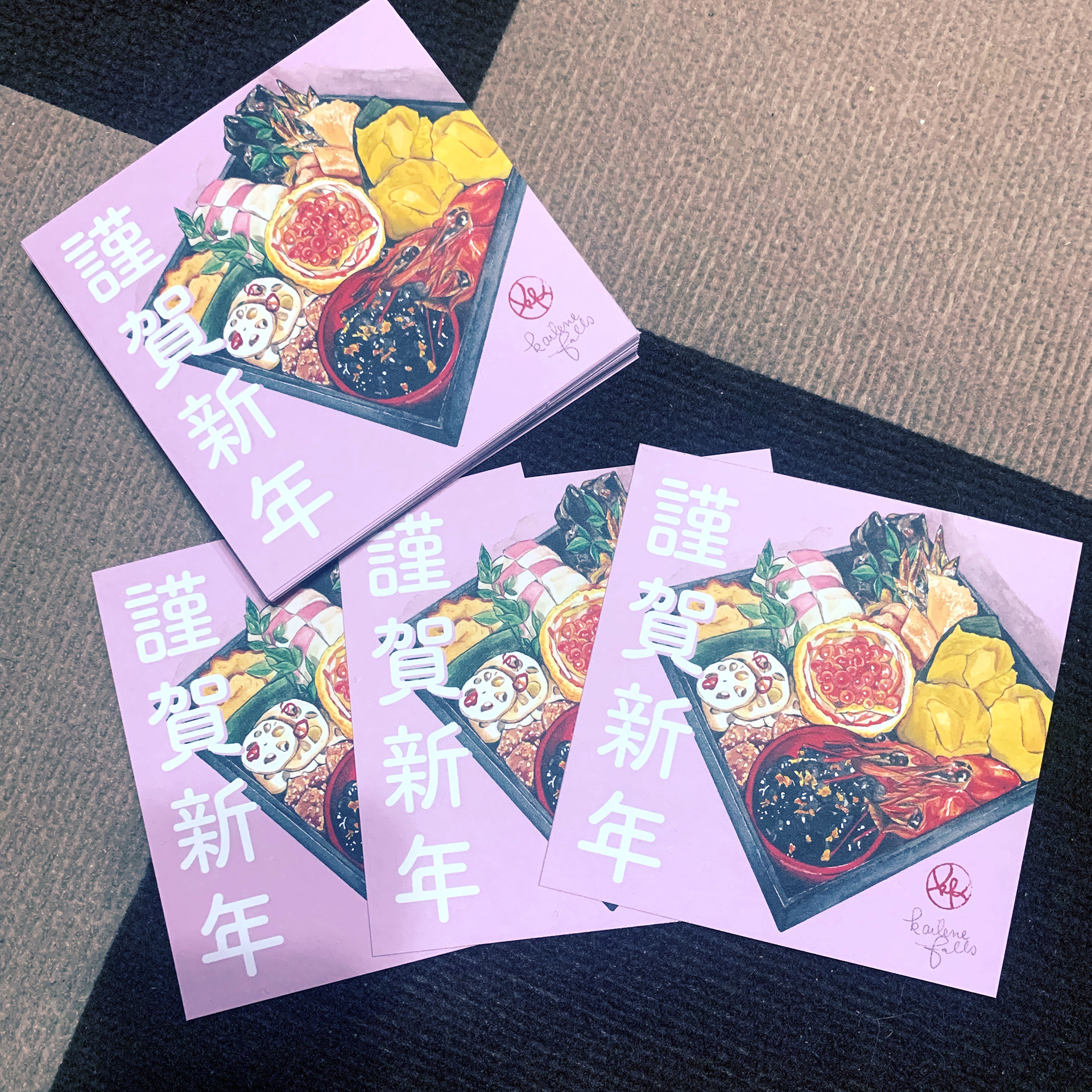 明けましておめでとうございます!
Happy New Year!
20.01.01
お明けまして、おめでとうございます!2019年はイラストレーターとタレントとして成長もできて、2020年はとても期待しています!水彩でおせち料理のイラストを描いて、年賀状にしました。(ちなみに、元日前に描く必要があったから、12月頭に自分でおせちを作って、参考写真にしました。)2020年も、よろしくお願いいたします!
Happy New Year! I feel like I grew a lot as an illustrator and TV talent in 2019, and I have high hopes for 2020 as well! I painted a traditional Japanese New Years box, and used it for my traditional Japanese New Years greeting cards this year. It was pretty tricky since the food boxes don't go on sale until a few days before New Years, so I had to make my own in the beginning of January to get a reference image for painting. Anyway, stay tuned for more news in 2020!
------------------------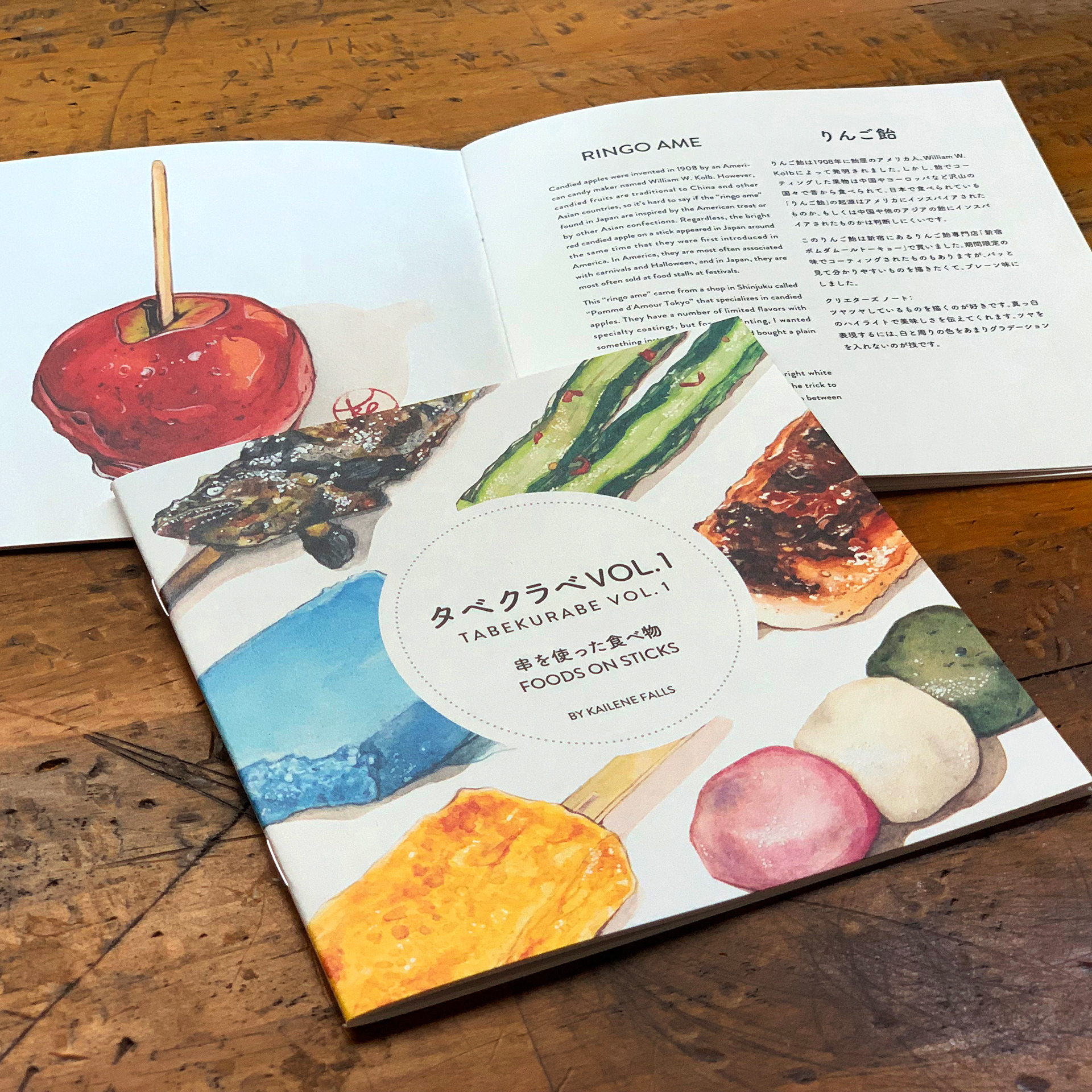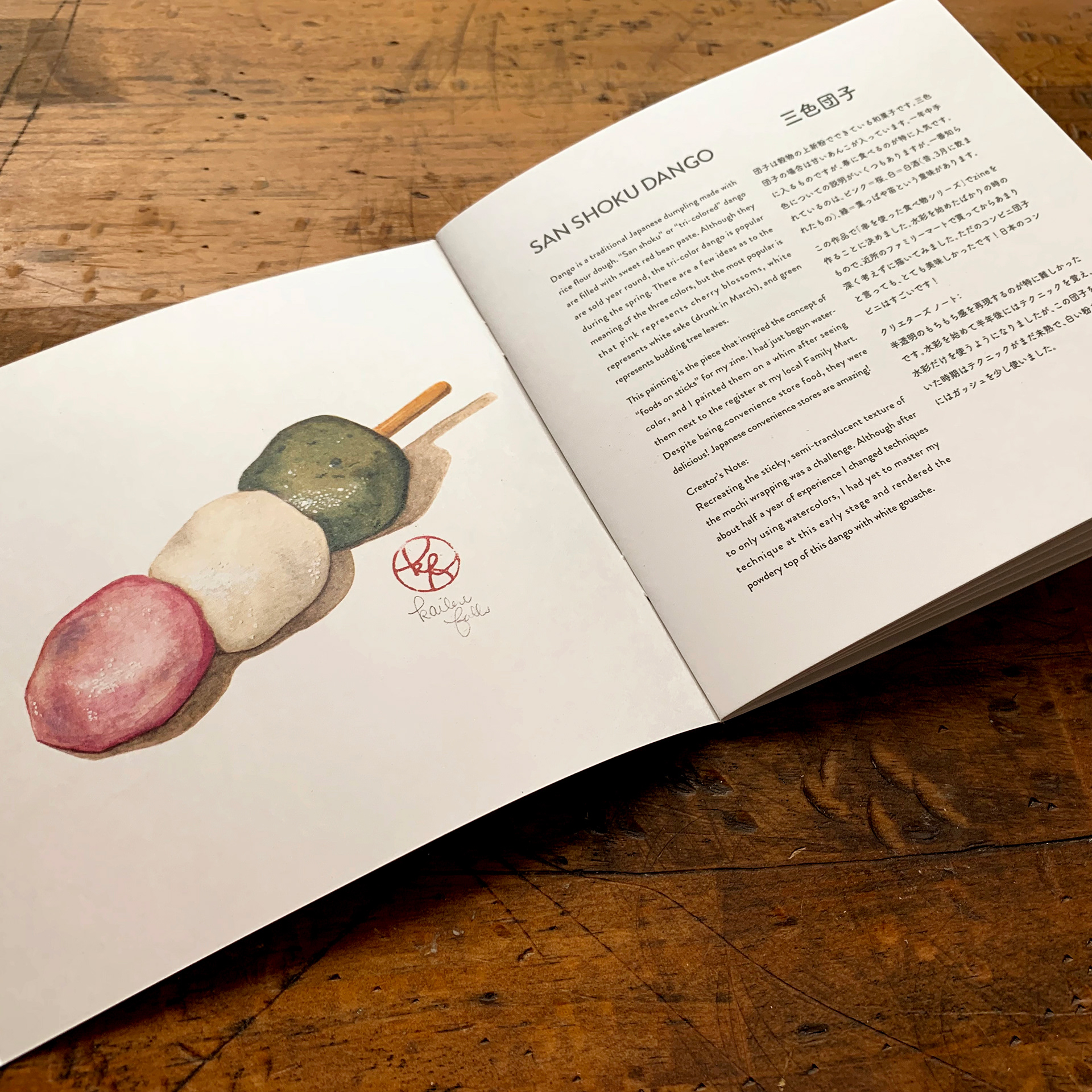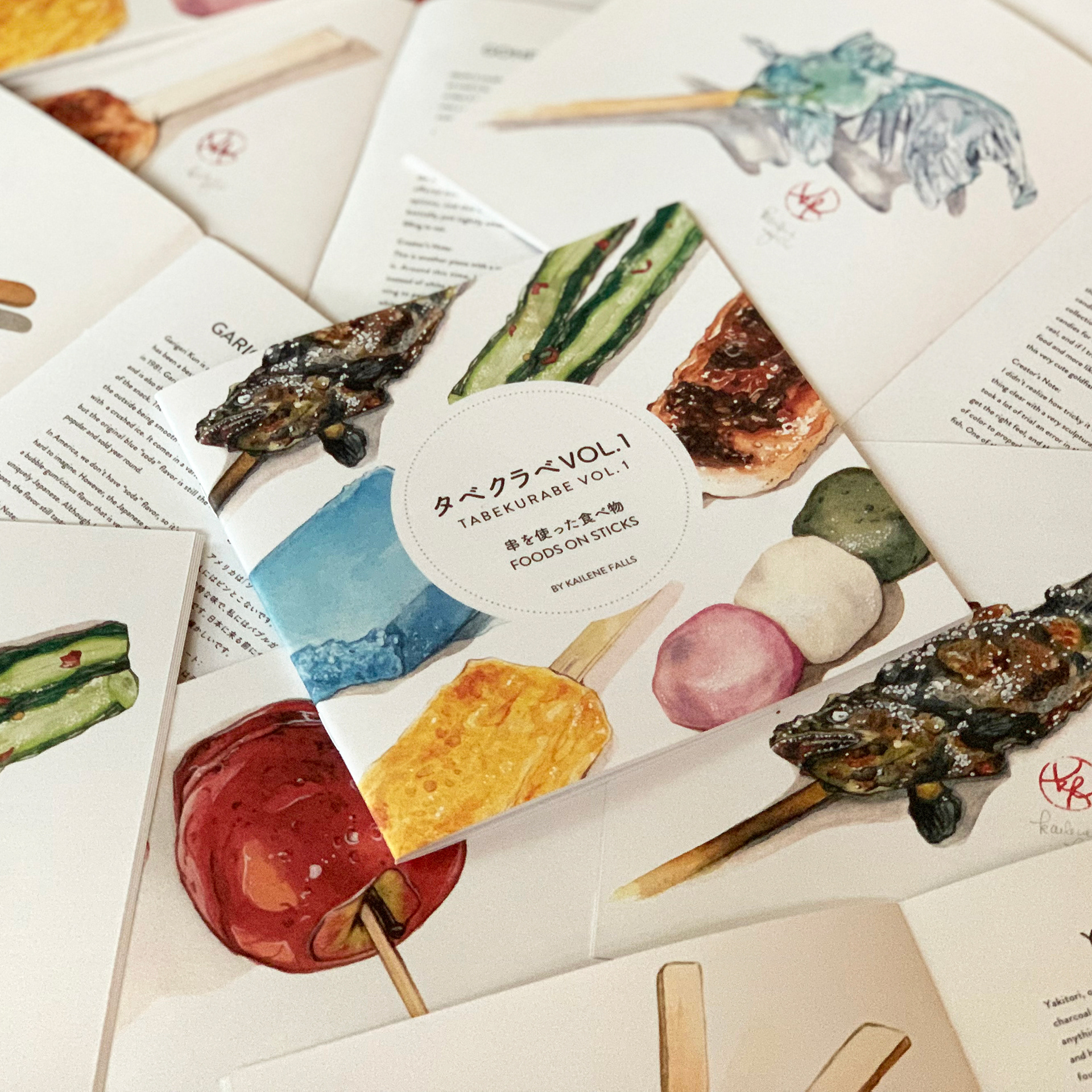 作品集をネット通販開発!
Selling my Food Illustration Booklet Online!
19.10.29
フードイラストレーションの仕事を増やそうとしています。自己PRとして、自費で出版した作品集(Zine)を作って、春から6ヶ月もお店で売ることになりました。それは上手できましたから、通販で売ることにしました!
Vol.1では、日本で見つかる「串を使った食べ物」をイラストで紹介して、食べ物の歴史、お店の情報、そして描くへのチャレンジを日本語と英語で語ります。美味しいものをたくさん描いて、文書もとても頑張って、心を込めた出版ですので、ご興味がありましたらぜひSHOPにて買ってください!
I have been focusing on increasing my food illustration work lately. As a self-promotion move, I began selling my work in a self-publication (zine) at a store in Tokyo for a six month period. This went well, so I have decided to start selling it online!
In Vol. 1, I have painted "Foods on Sticks" that you can find in Japan. Alongside each illustration is a brief explanation/history of the food, information on where to find this food, and comments on the challenges of painting each piece. I put my heart into painting a lot of yummy things, so if you are interested, please purchase a copy at my Etsy shop!
------------------------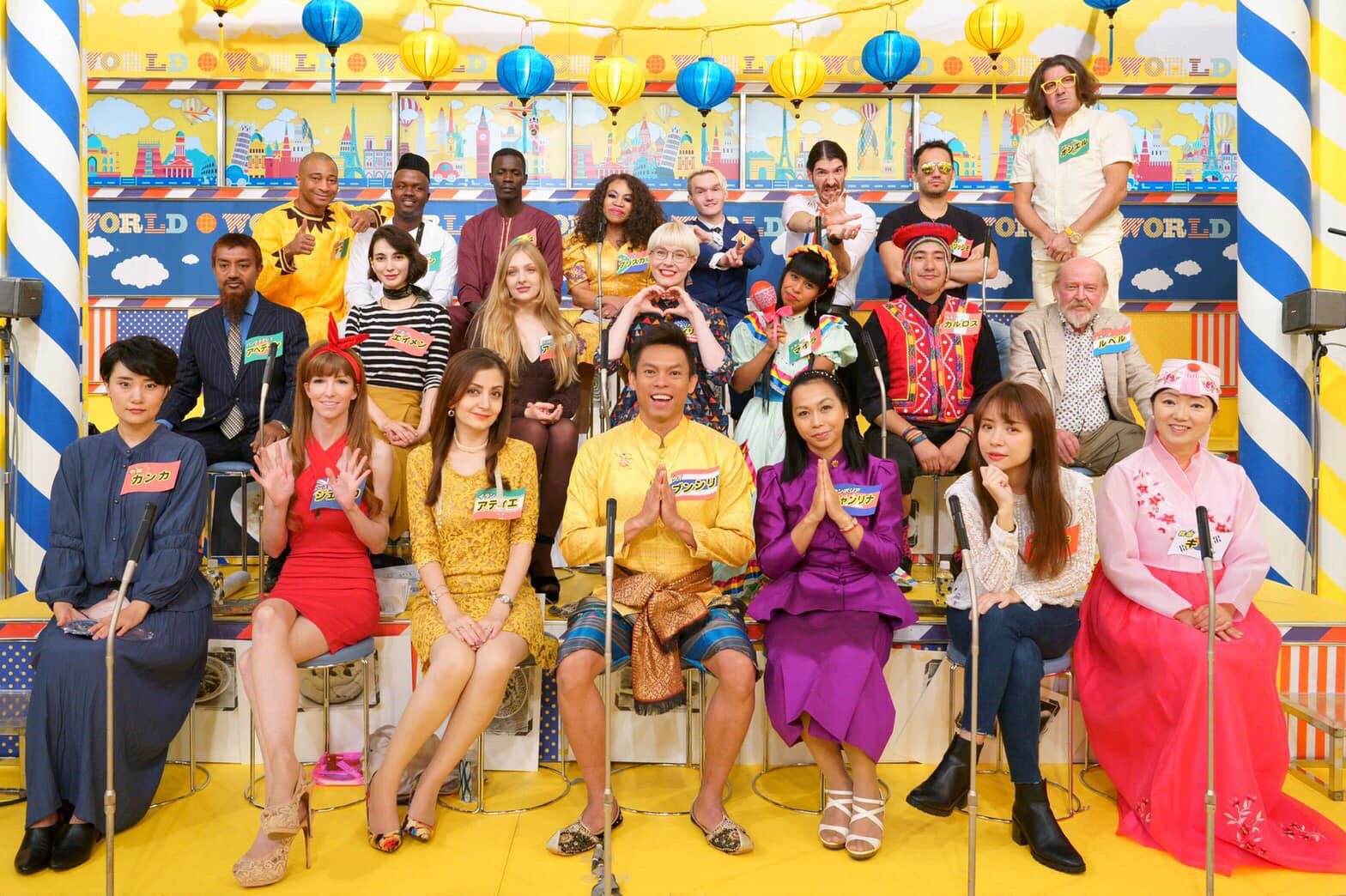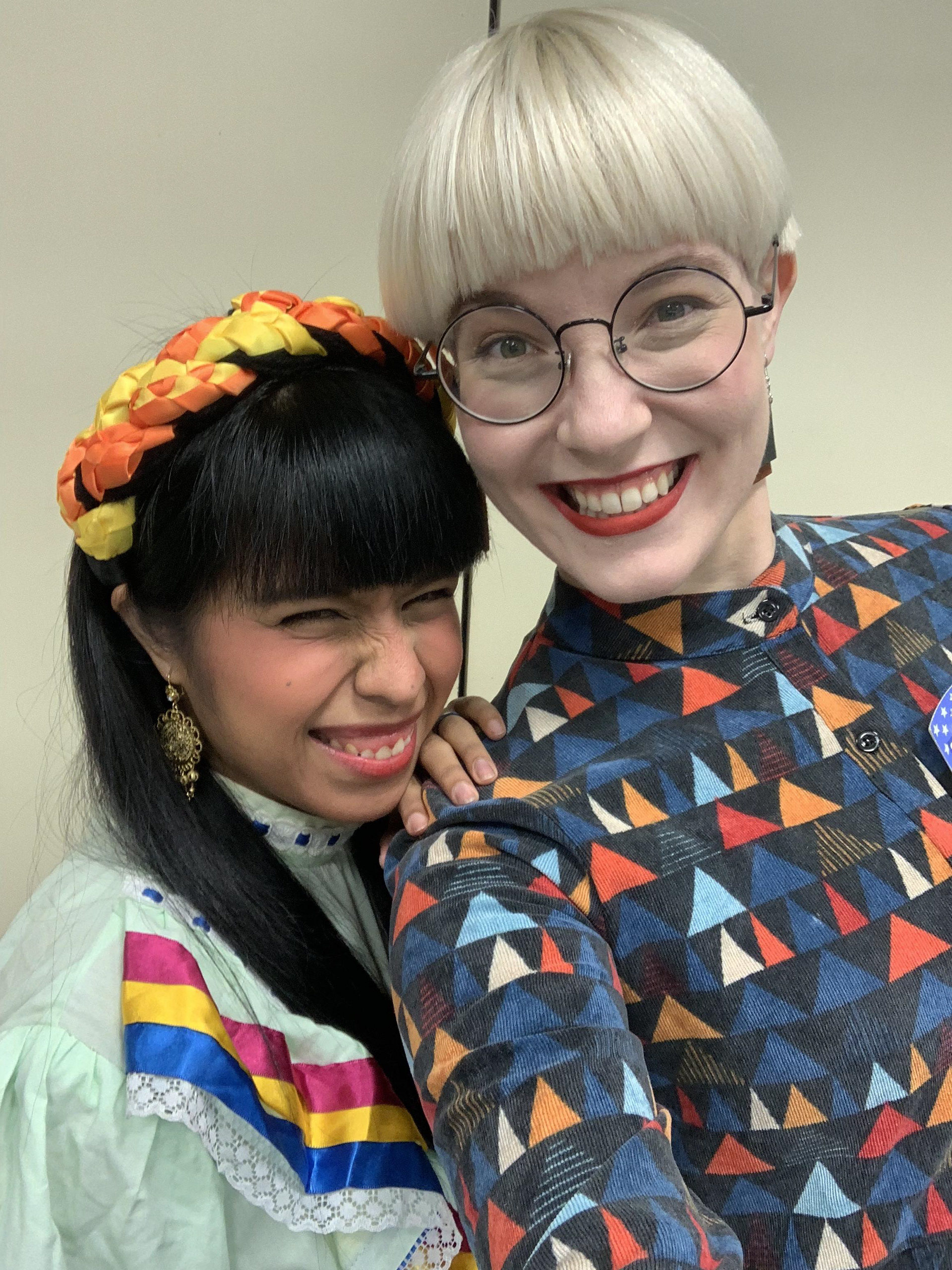 レギュラー番組、ゴールデンに出演!
Moving to Prime Time TV!
19.10.25
イラスト・デザイン仕事の以外、タレント活動もしています!2年前から「世界くらべてみたら」という、国分太一さんと渡辺直美さんがMCにしているTBSのバラエティ番組に、アメリカ代表として出演させていただいています。外国人が22人で、一つの質問に対して、母国の文化について話す、とても面白い番組です!今までは毎週深夜で放送しましたが、ゴールデンになります!
初ゴールデン、10月30日(水)20時~、TBSでぜひ見てください!
In addition to work as an illustrator/designer, I also do work as a TV talent. For the past two years, I have appeared as the American representative on the Japanese variety show "Sekai Kurabete Mitara" hosted by Taichi Kokubun and Watanabe Naomi. Around 22 foreign members and compare cultural differences on various topic in a fun and interesting manner. Until recently, the show aired weekly in the middle of the night. However, we have been moved to Prime Time! 
Catch the first episode 8pm  Wednesday, October 30th on TBS channel!
------------------------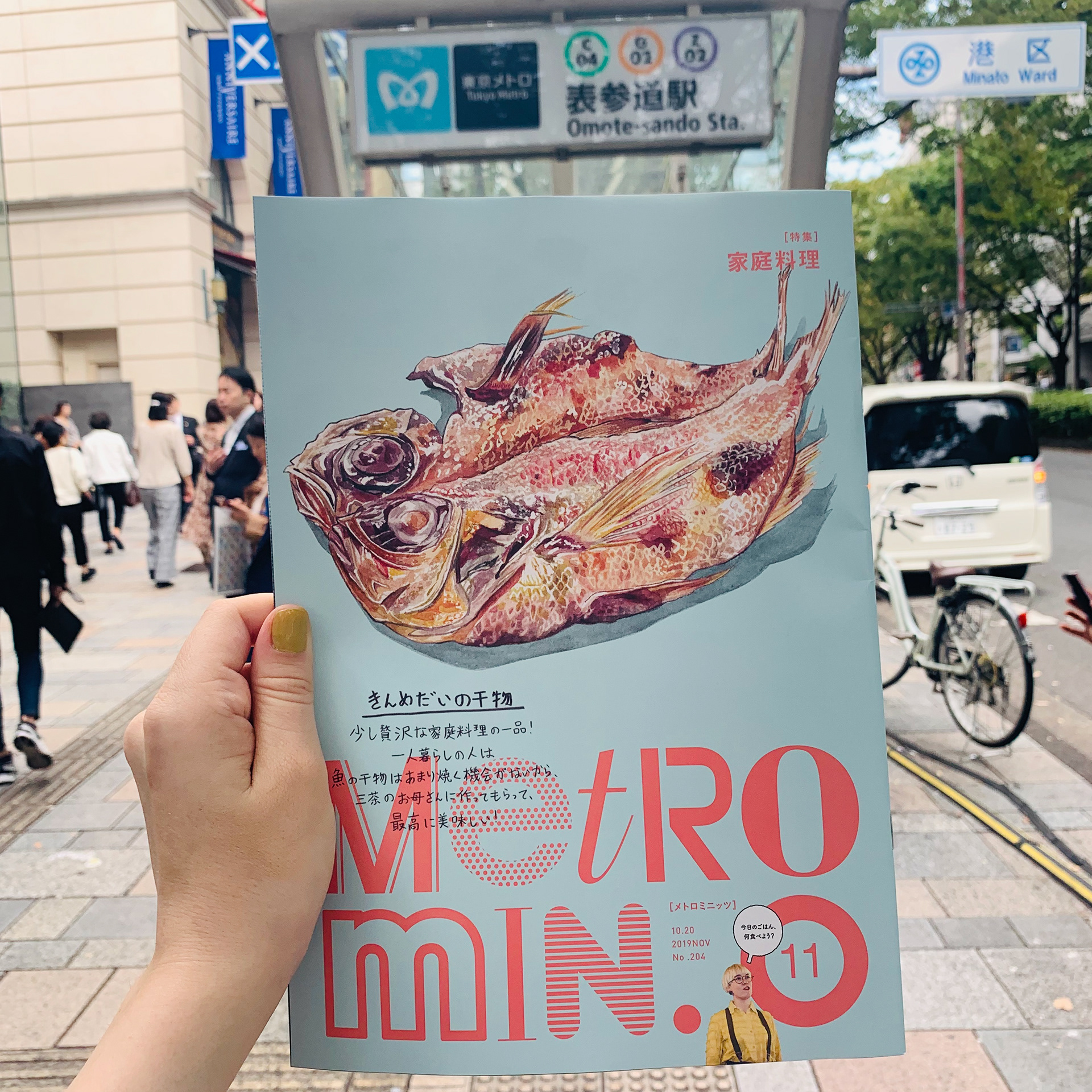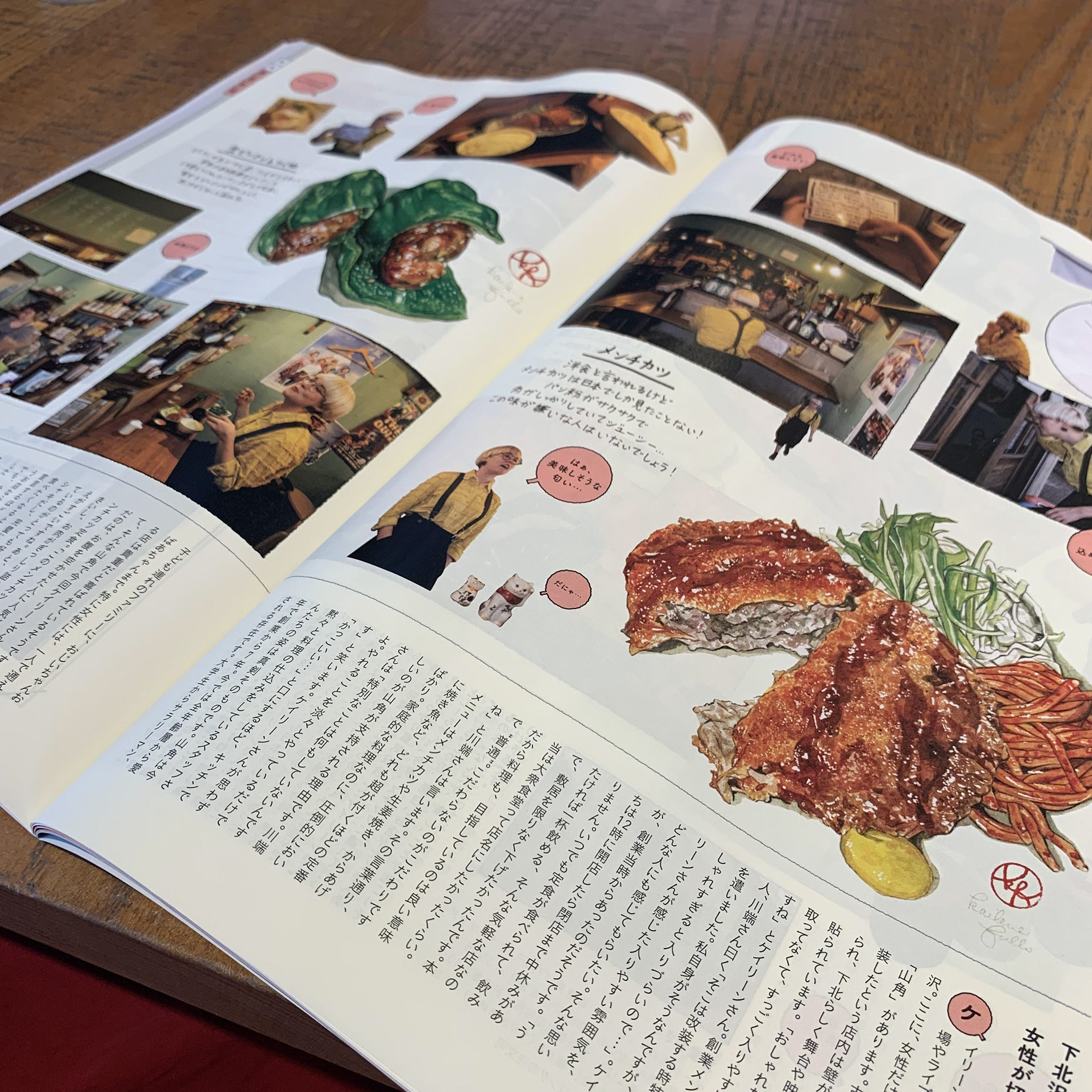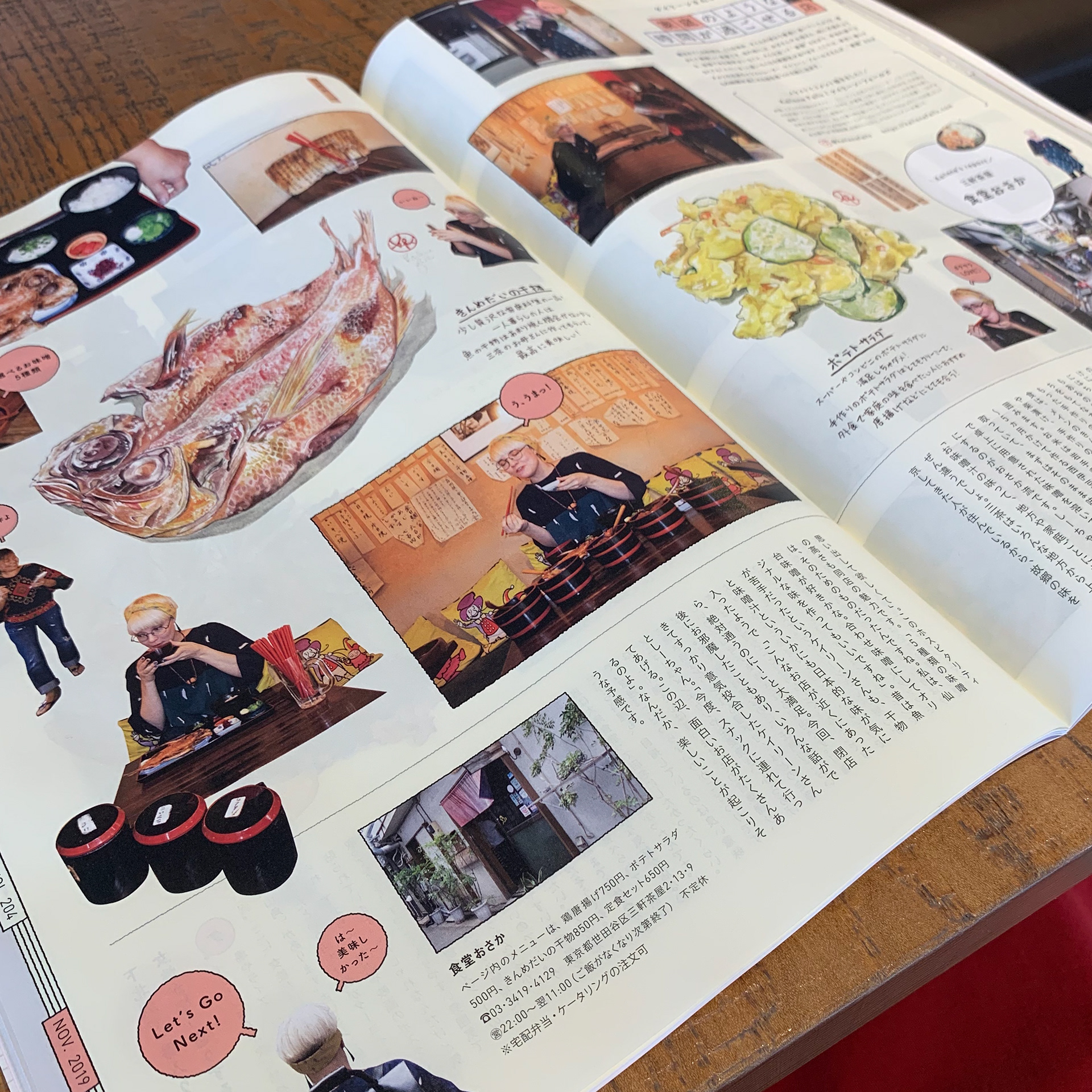 雑誌の表紙・中面のイラスト
Magazine cover/spread illustrations
19.10.20


長年もディジタルイラストの仕事をしていますが、水彩食べ物イラストはわりと最近始めました。パッケージや広告の仕事が多いですが、この間初めて雑誌用のイラストを描かせていただきました。東京メトロのフリーマガジン「メトロミニッツ 」という出版で、11月号は家庭料理をテーマにして、家庭料理メニューのあるお店に取材しに行きました。中面イラストの仕事依頼でしたが、納品したら表紙でも使うようになりました!自分の作品は東京の駅で発見できてとても嬉しかったです!
Although I have done a lot of digital illustration work, it is only recently that I have begun doing work in watercolor food illustration. I have worked a lot in packaging and advertising, but I was given the opportunity to work for a Magazine! The publication is called "Metro Minutes" and it is a free magazine for the Tokyo Metro system. November's issue focused on "home cooking," and I was asked to visit two restaurants in Tokyo that featured home-style menu items. Originally I was commissioned to illustrate for a single article, but my work was selected to be used on the front cover! It was super exciting to see my watercolor work in stations across Tokyo.
------------------------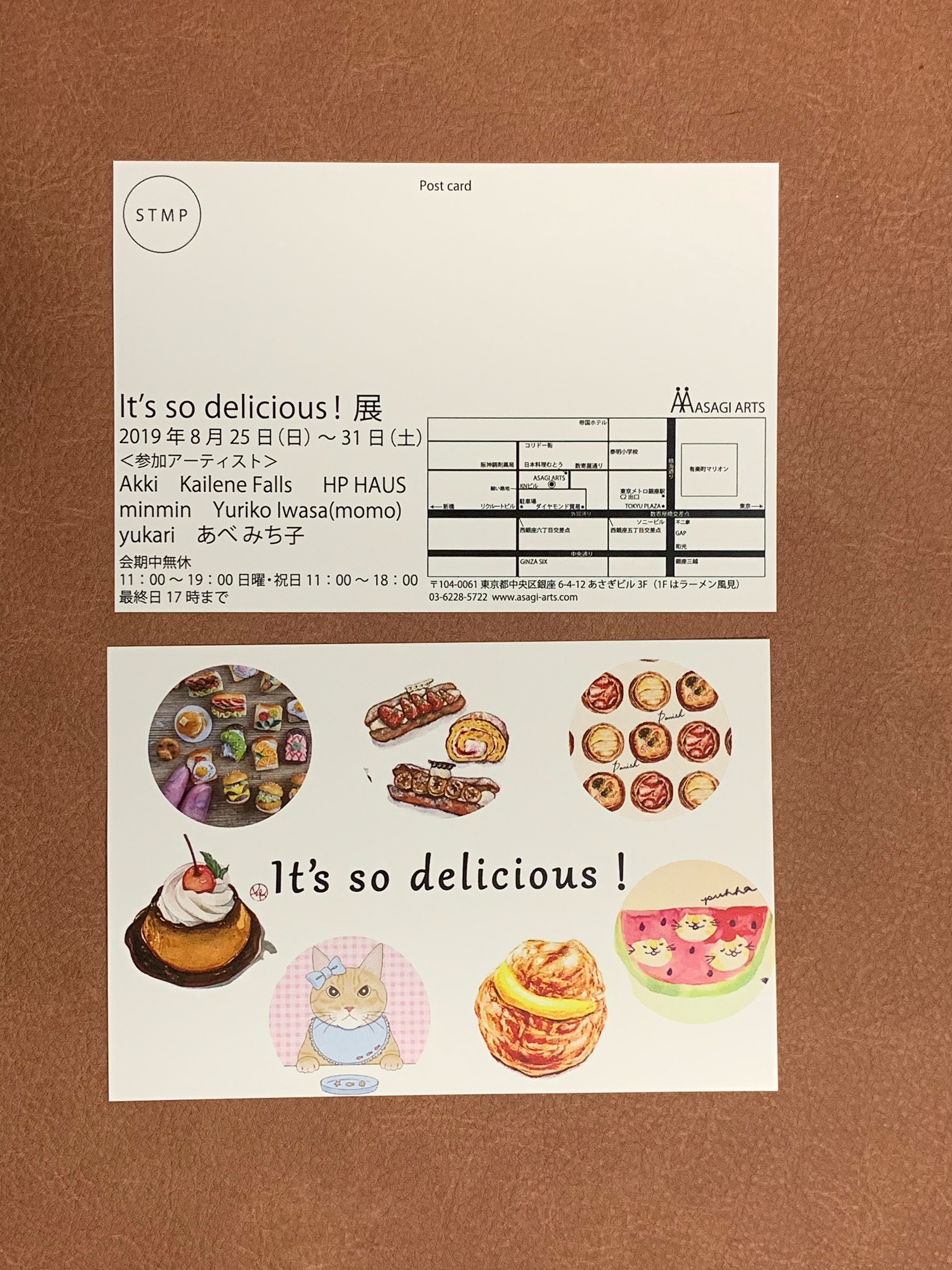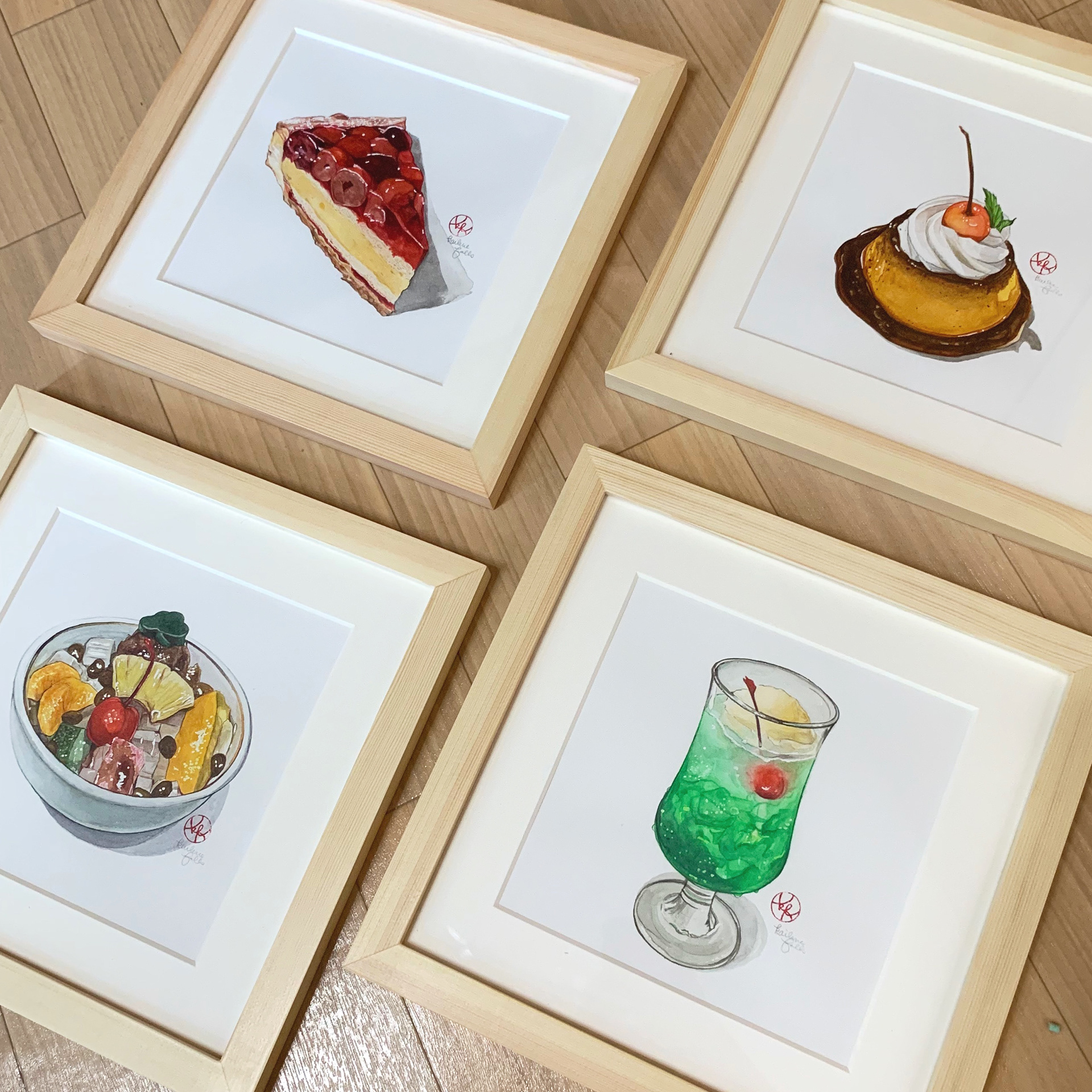 ギャラリーのグループ展に参加
Gallery Exhibit
19.9.15
2019年8月25日~2019年8月31日の一週間、銀座のアートギャラリーAsagi Artsの「It's So Delicious」展に参加させていただきました。画家は8人で、一人は4枚まで「Delicious」をテーマにした絵を展開しました。私含めて在廊した画家も数人いました。広告など絵の仕事を数年もやっていますが、ギャラリーで展示する経験がなくて、あまり考えたことなかったです。しかしギャラリーのオーナーに声をかけられて、ぜひ参加したいと思いました。「チェリー」をテーマにして、新しい作品を4枚書きました:チェリーパイ、メロンソーダ、プリン、あんみつ。作品や番組のファンもたくさん来てくださって、完売できました!
From August 25 to 31, 2019, I participated in a week long gallery exhibit at Asagi Arts Gallery in Ginza, Tokyo. Eight artists each submitted four food-related works, and throughout the week, stayed in the gallery to talk with visitors. I have worked in commercial art for many years, but I had never really imagined exhibiting my work in a gallery. However, the owner reached out to me, and I was very glad to participate. I created four pieces especially for this exhibit, all with the theme of "cherry." These were cherry pie, melon soda, pudding, and the Japanese sweet "anmitsu." Many fans of my work/fans of my TV show came and visited, and I was able to sell all four of my pieces. 
------------------------