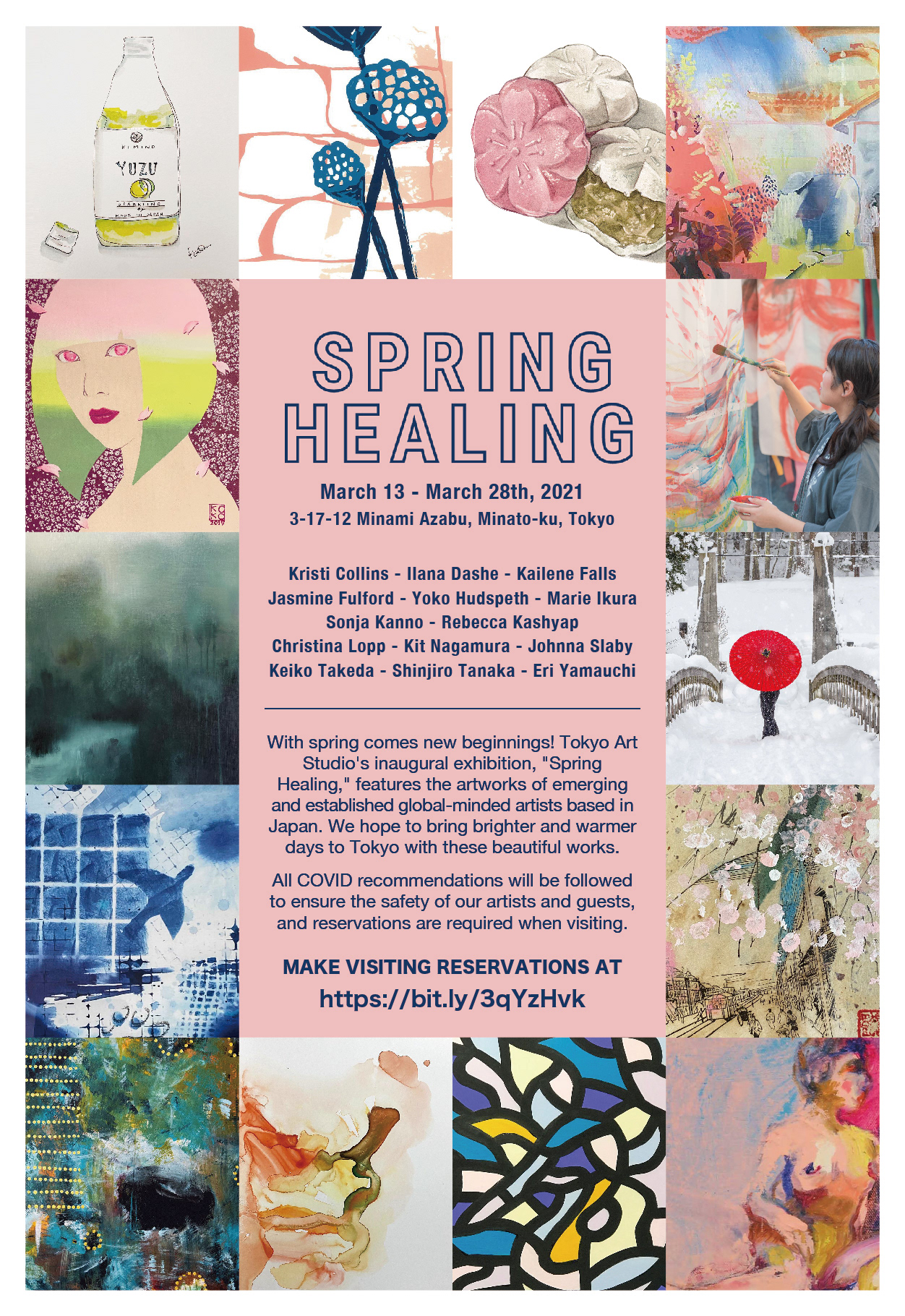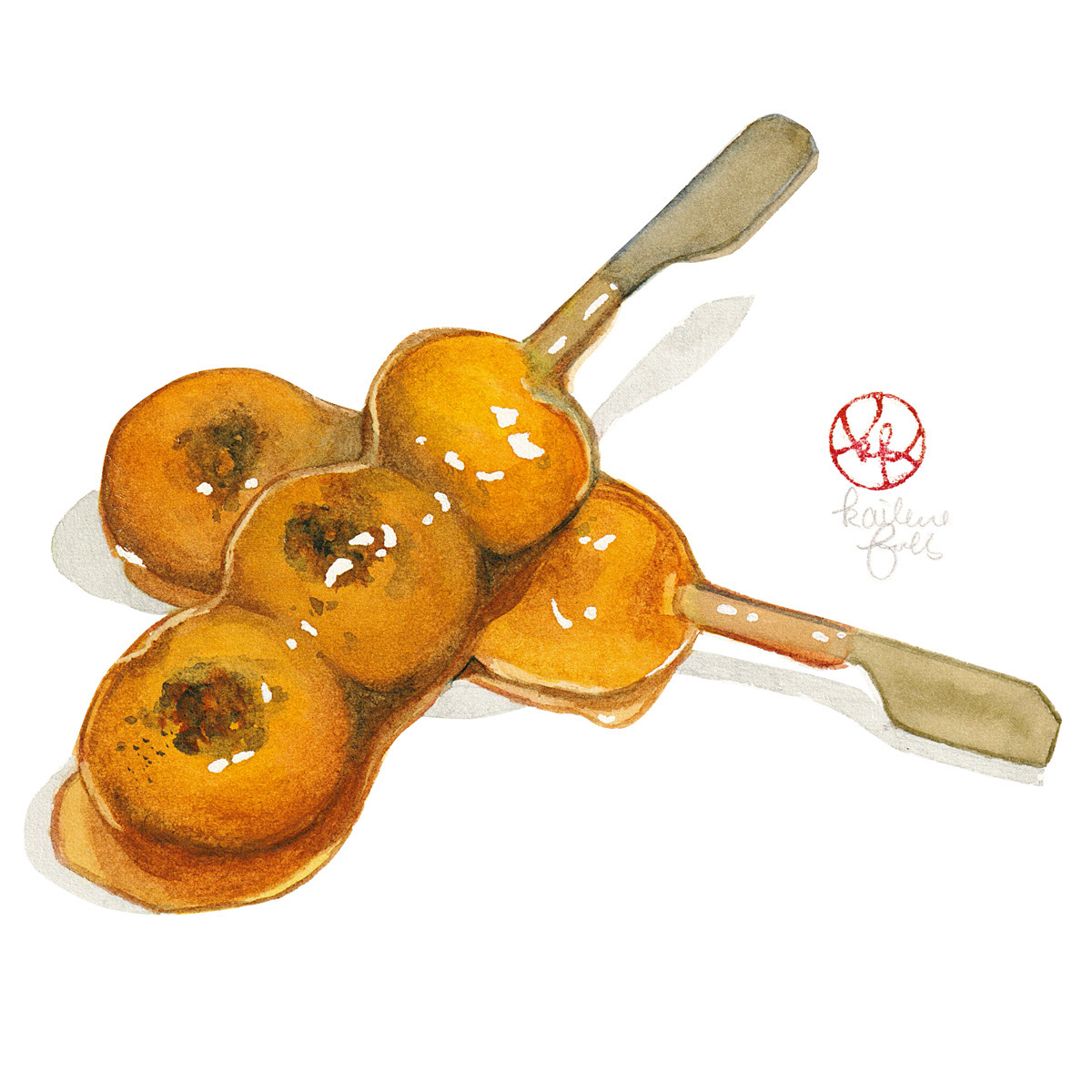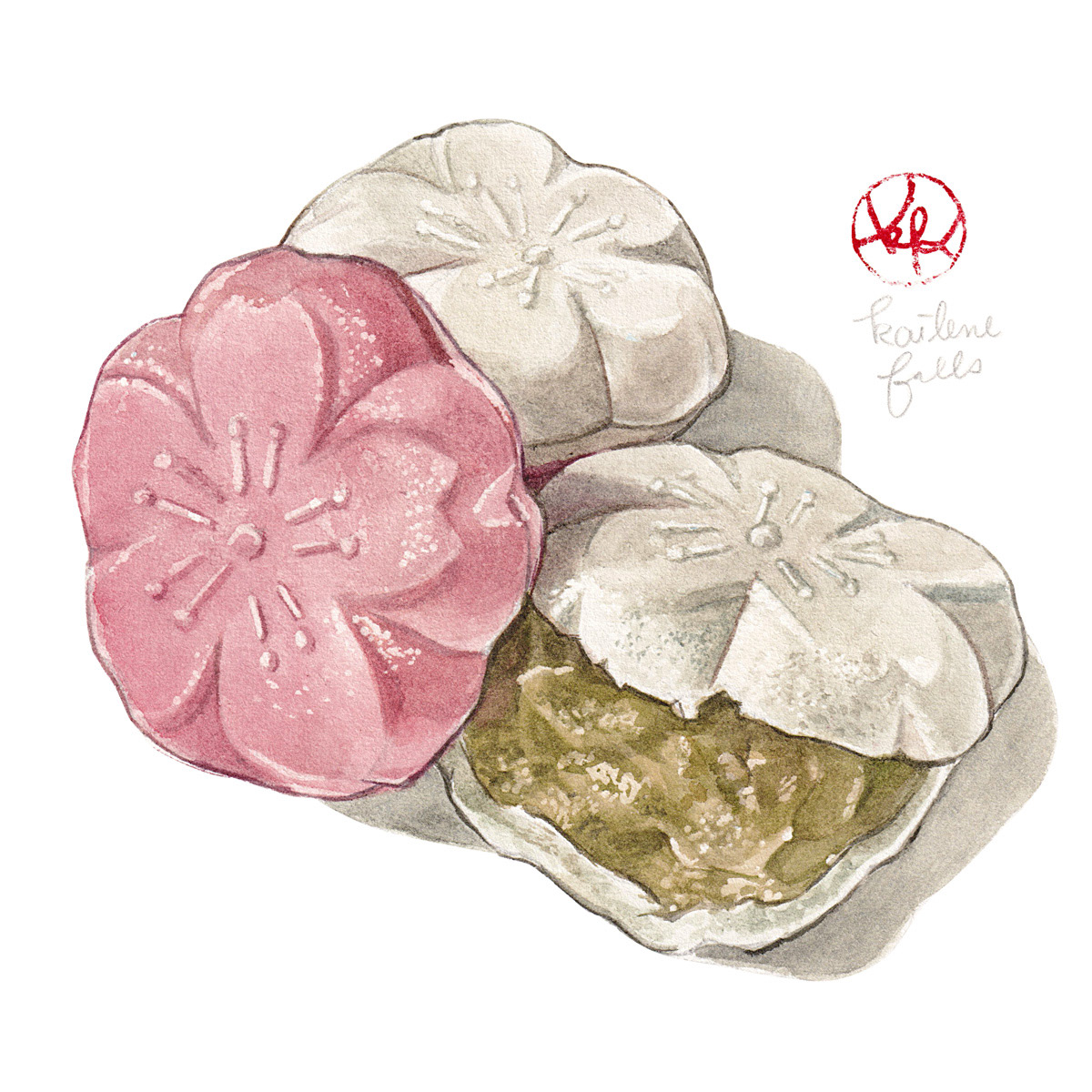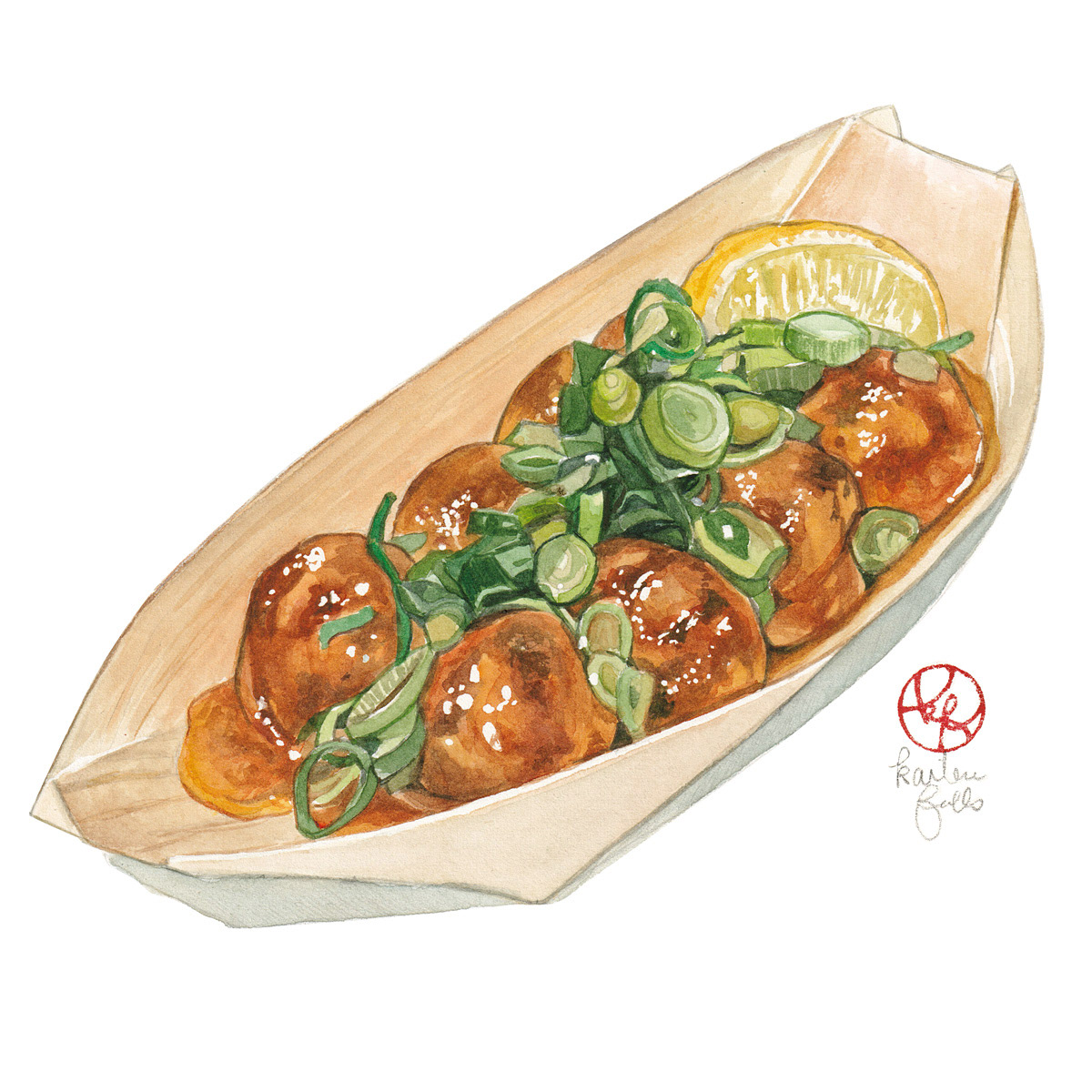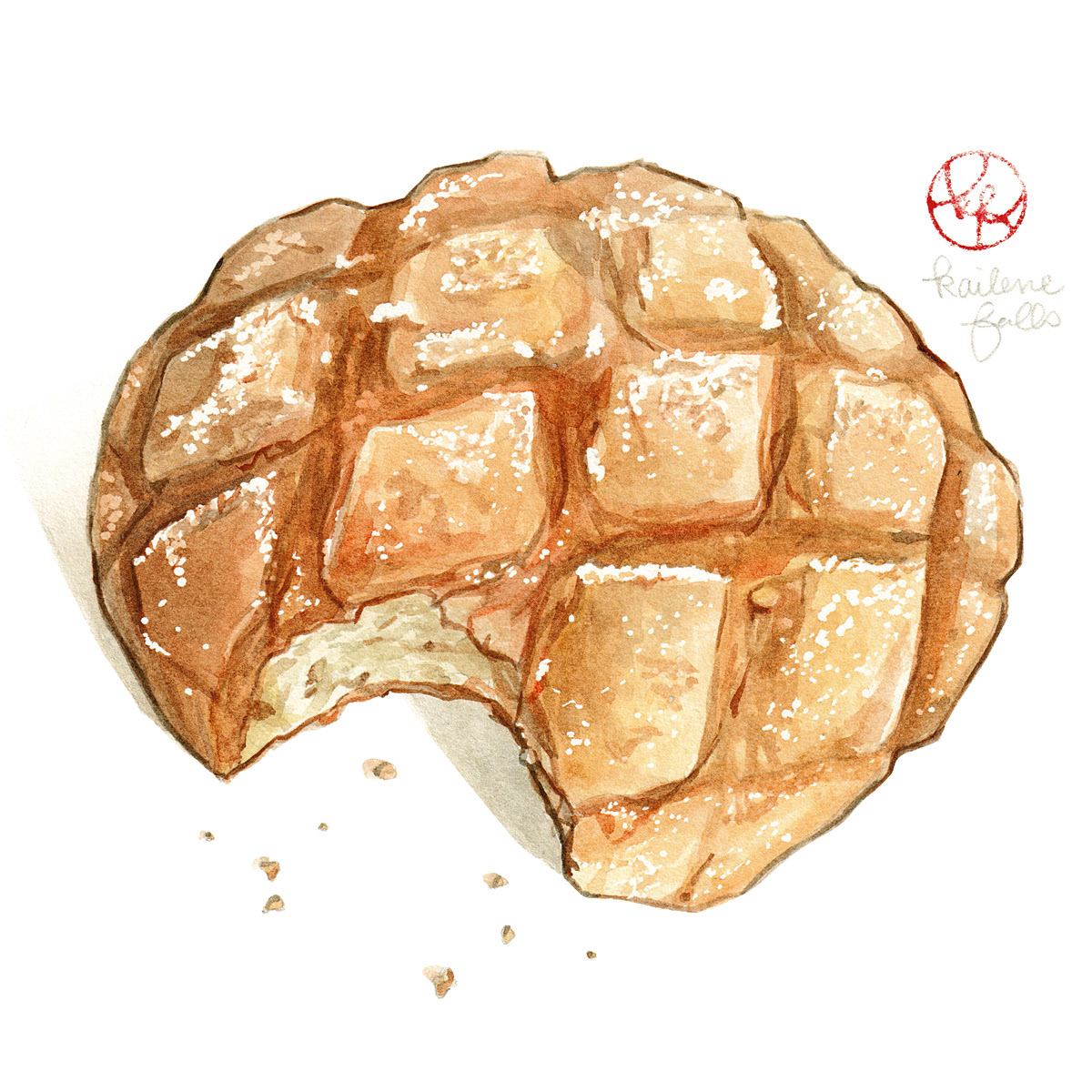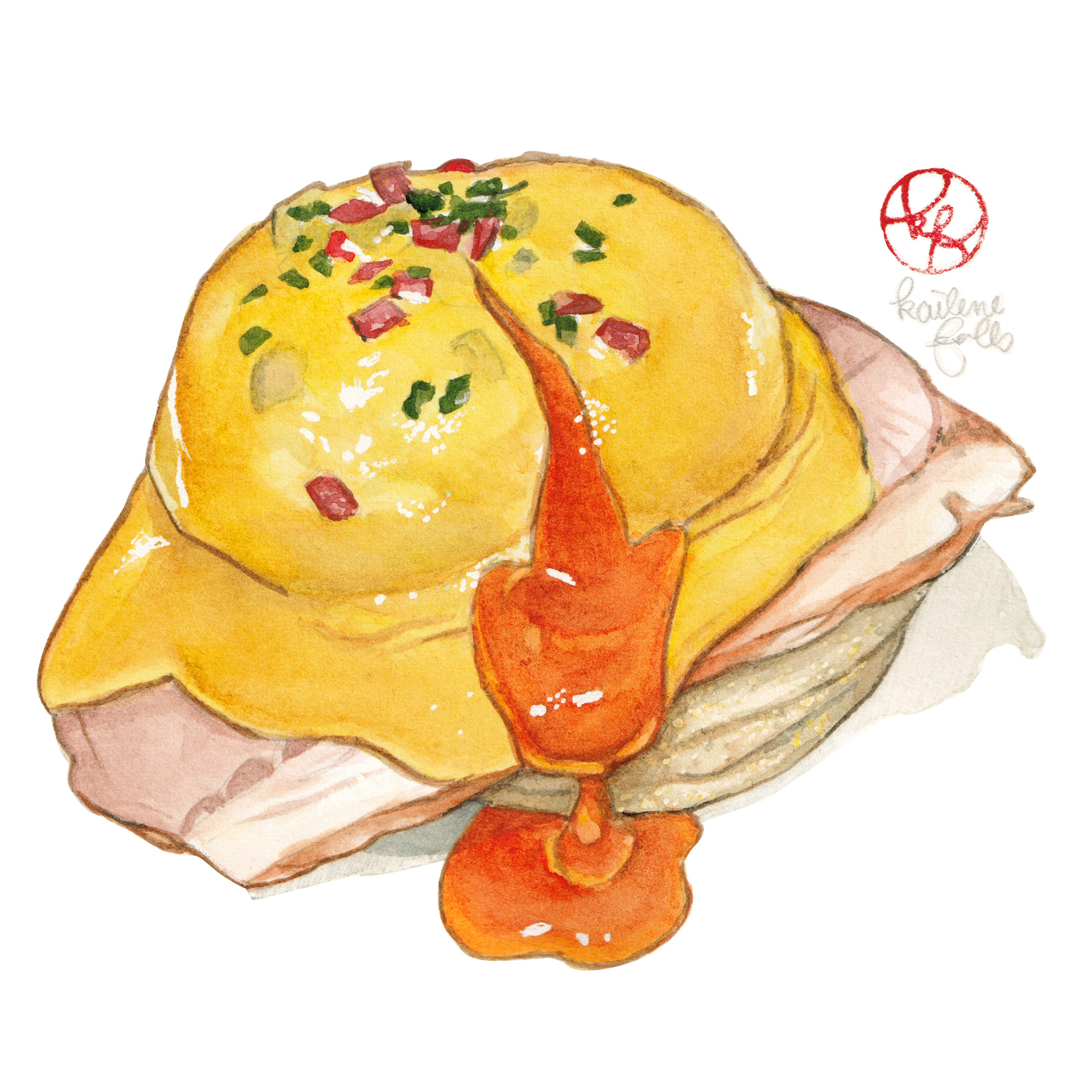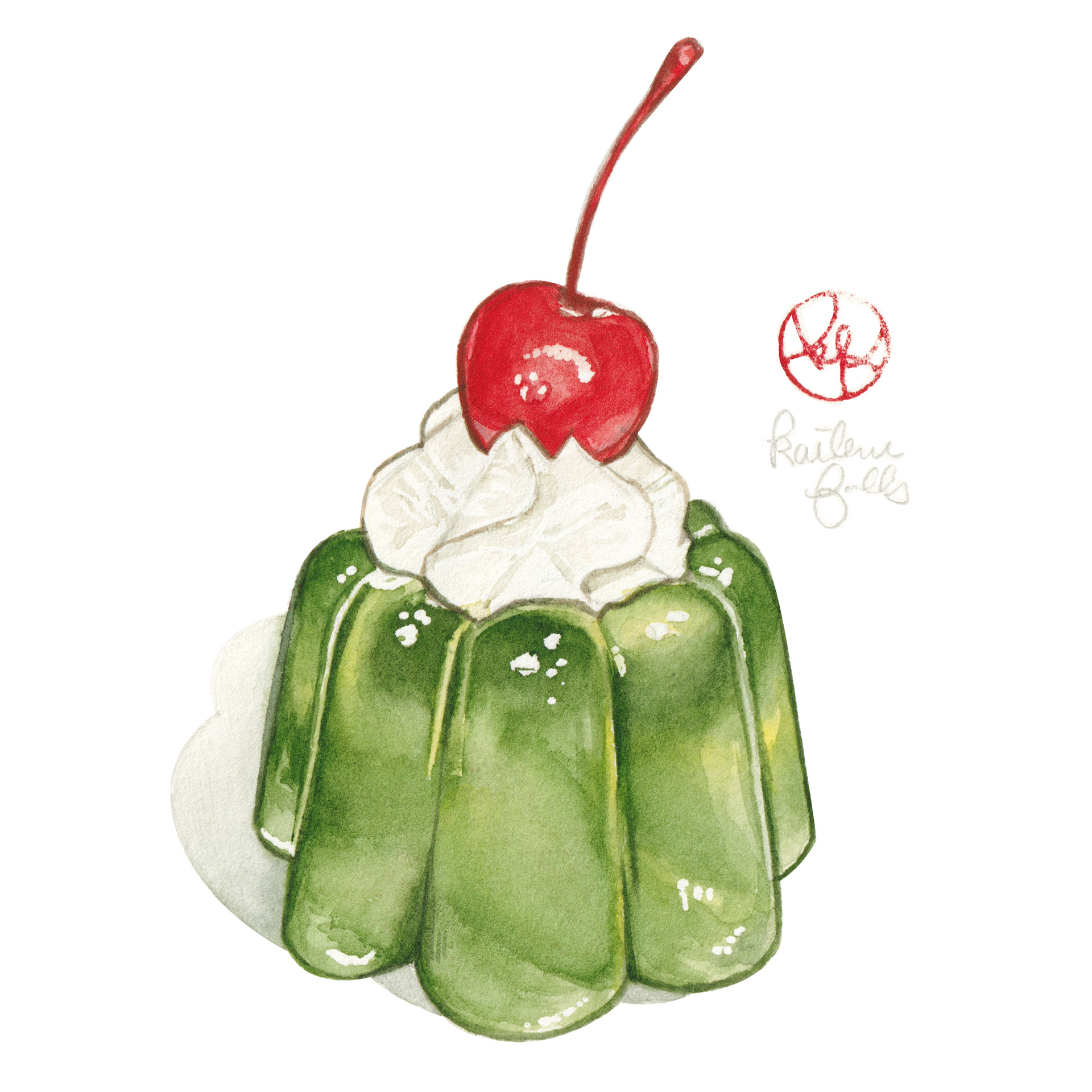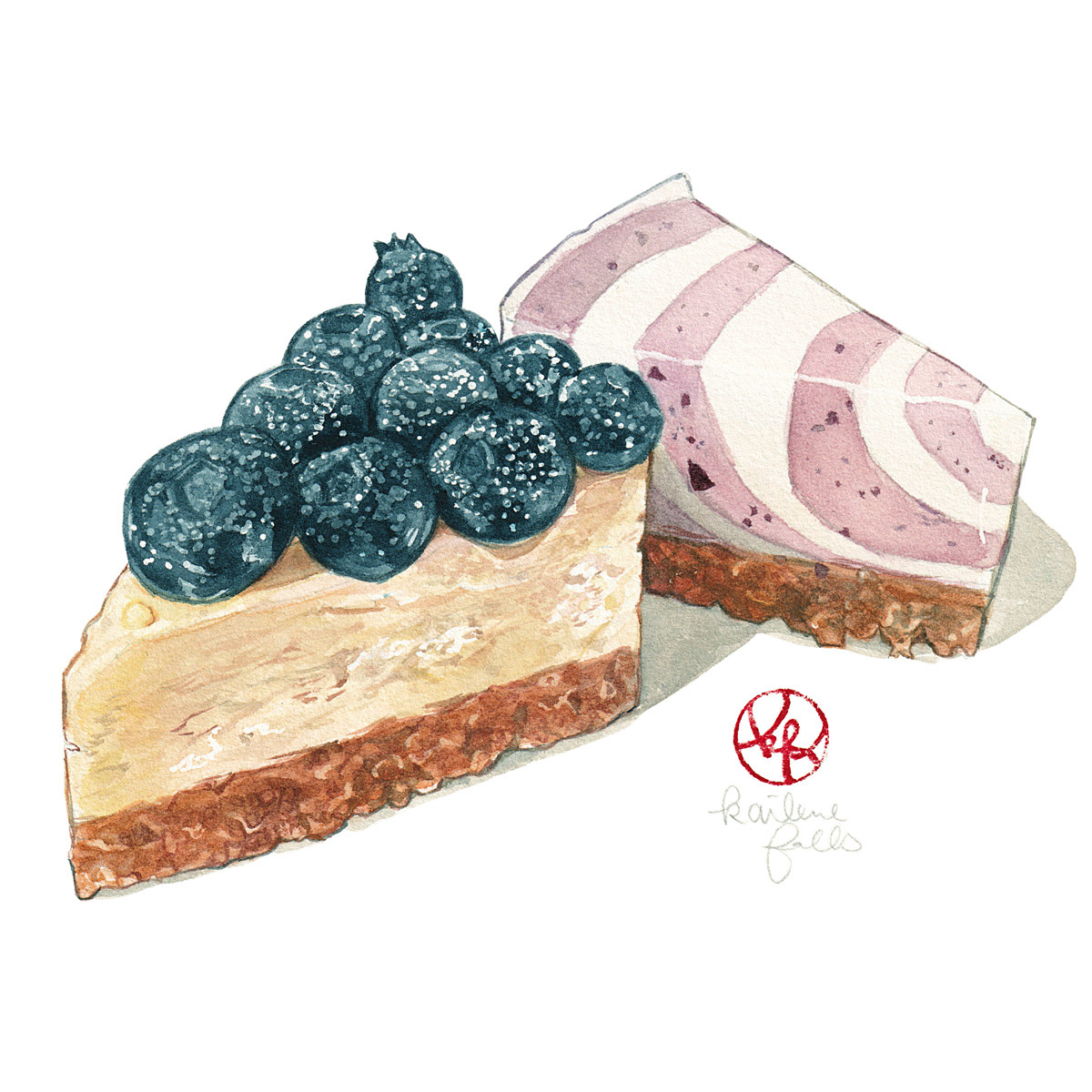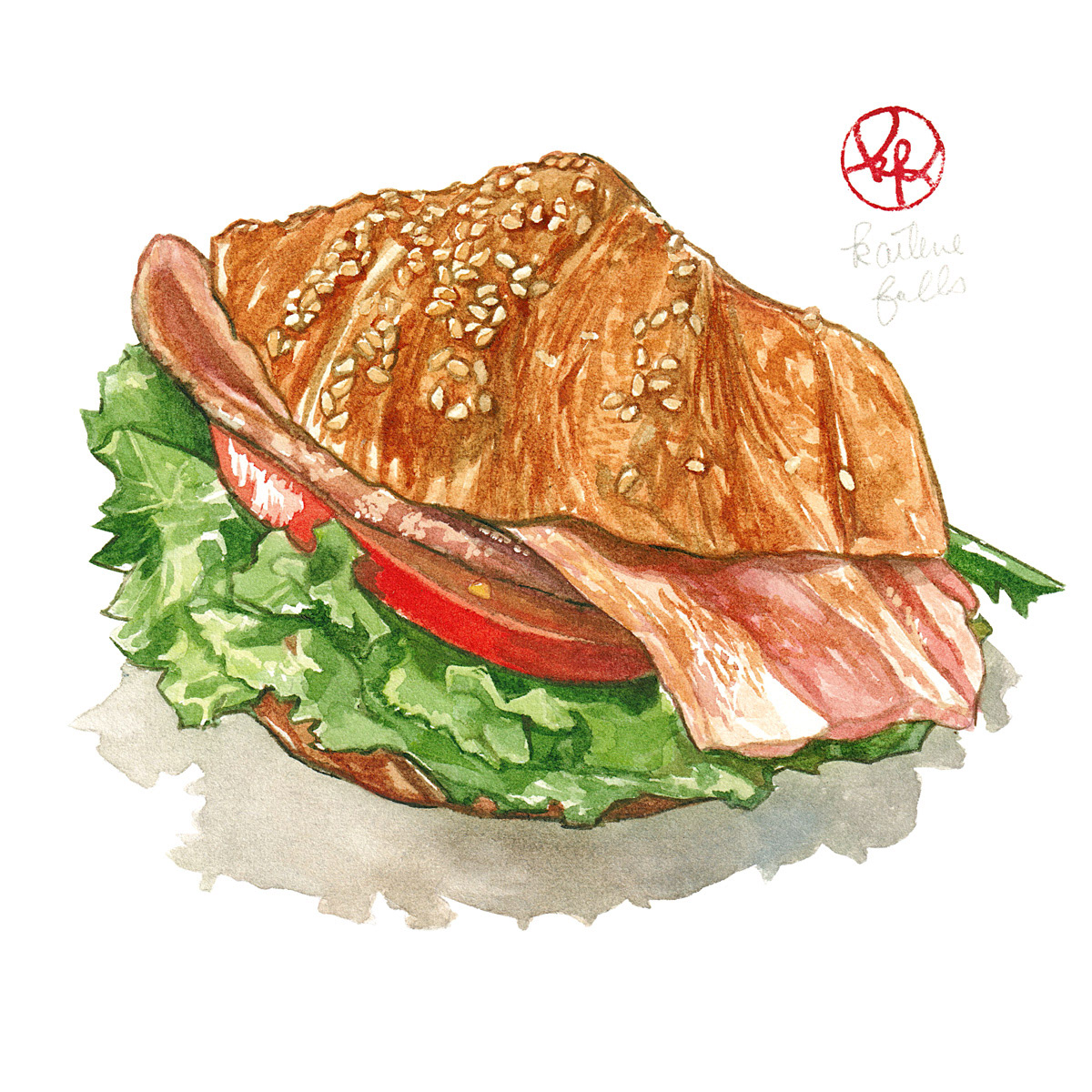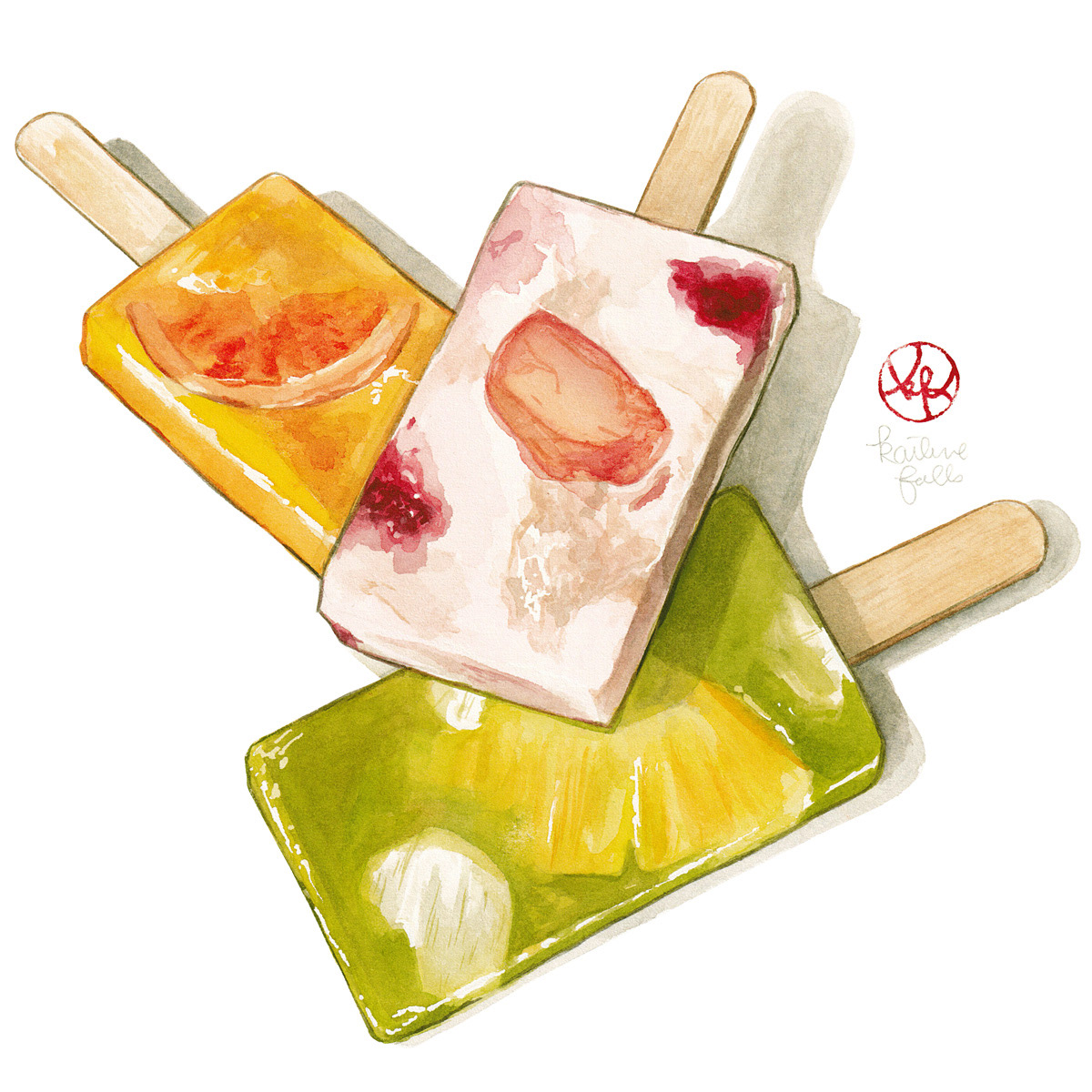 東京のグループ展「Spring Healing」に参加予定
Participating in the Group Art Exhibit "Spring Healing" in Tokyo
21.03.01
Tokyo Art Studioのオープンイベントで「Spring Healing」というグループ展に参加することになりました!国際的な考え方を持つ、グローバルなアーティストを14人展示予定です。私はフードイラストの作品を10枚展示・販売します。今回はなるべく安い値段をつけましたので、¥10,000〜¥13,500で販売予定です。
3月14日より、ネット販売もします。
新型コロナウイルスの感染拡大を防ぐため、ご利用人数を制限しております。
お立ち寄りの際には、
こちら
にて予約くださいませ。(無料)
場所
:
Mount Gallery
3-17-12 Minami Azabu, Minato-ku, Tokyo
(広尾駅から歩いて約12分)
日時
:
3/13〜3/28
水、木、土、日 12:00 - 17:00
金 12:00 - 19:00
最終日10:00 - 16:00 
(休廊:月、火)
在廊時間
:
3/13(土)13時〜21時※
3/21(日)12時〜19時
3/26(金)14時〜19時
※VIP チケットが必要。ご希望の方は kailenefalls@gmail.comにご連絡ください。
I will be participating in the grand opening exhibition "Spring Healing" held at the new gallery "Tokyo Art Studio" in Minami Azabu. Fourteen "globally minded" artists will be showing works. I will be showing/selling ten food illustrations. This time, I decided to sell my work at a low price point to make it accessible to many people. The original framed artworks range in price form ¥10,000 to ¥13,500. Additionally, for those unable to make it to the gallery, the pieces will be sold online starting March 14th. 
All COVID recommendations will be followed to ensure the safety of our artists and guests,
and reservations are required when visiting.
Make visiting reservations
HERE
. (Free)
Place

:
Tokyo Art Studio
 3-17-12 Minami Azabu, Minato-ku, Tokyo
(About 12 Minutes from Hiroo Station)
Wed, Thu, Sat, Sun:   12:00-17:00
Fri:  12:00 - 19:00
Final Day:  10:00 - 16:00
(Closed Mon. & Tue.)


Times I will be in the gallery:
3/13(Sat.)13:00〜21:00※
3/21(Sun)14:00〜17:00
3/26(Fri)14:00〜19:00
11/15(Sun)15:00~17:00
Art sold is on a first come first served basis. On opening day, specialty VIP tickets are needed to see the exhibition.
Please email kailenefalls@gmail.com if you'd like first access to the artwork on opening day.
------------------------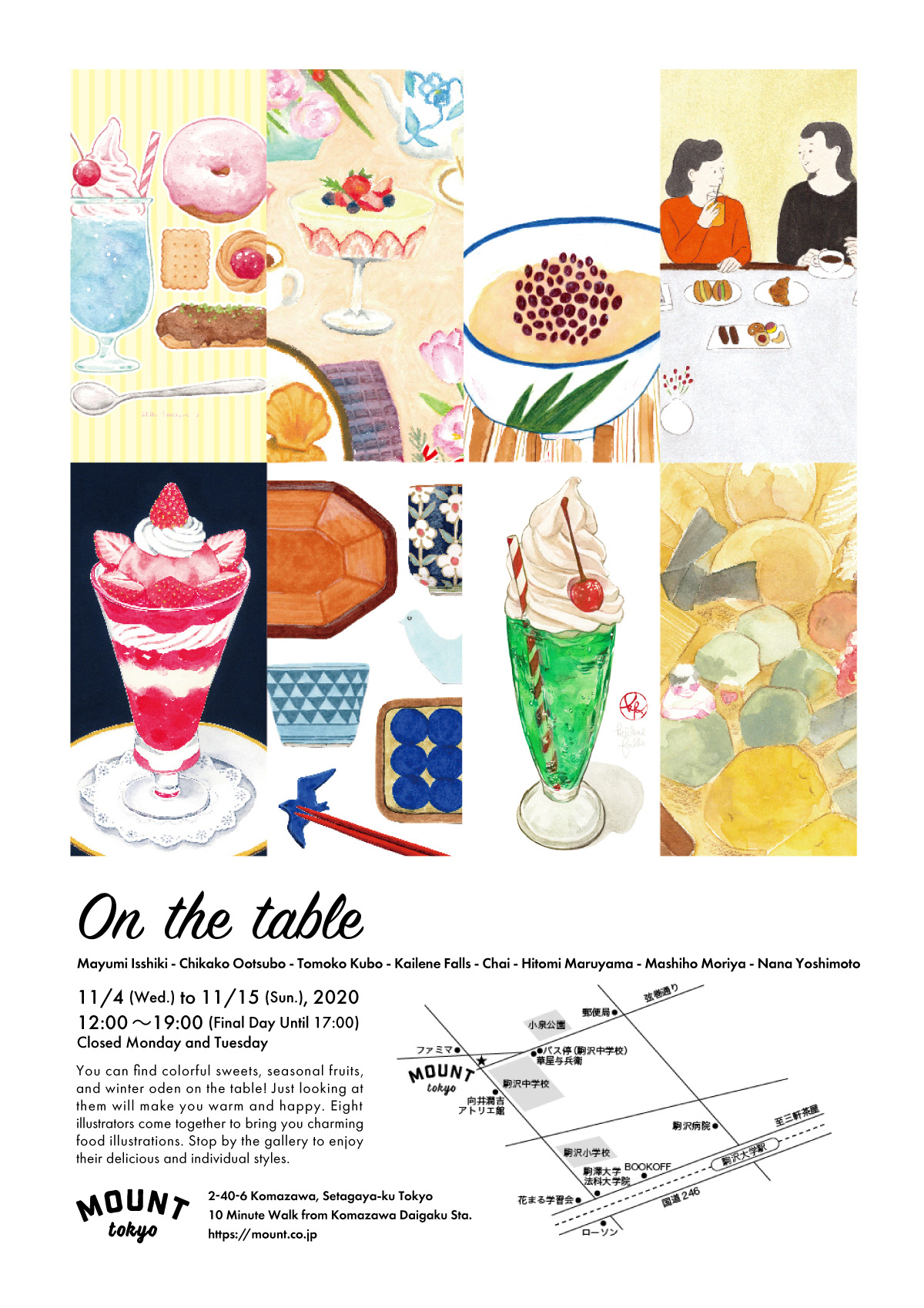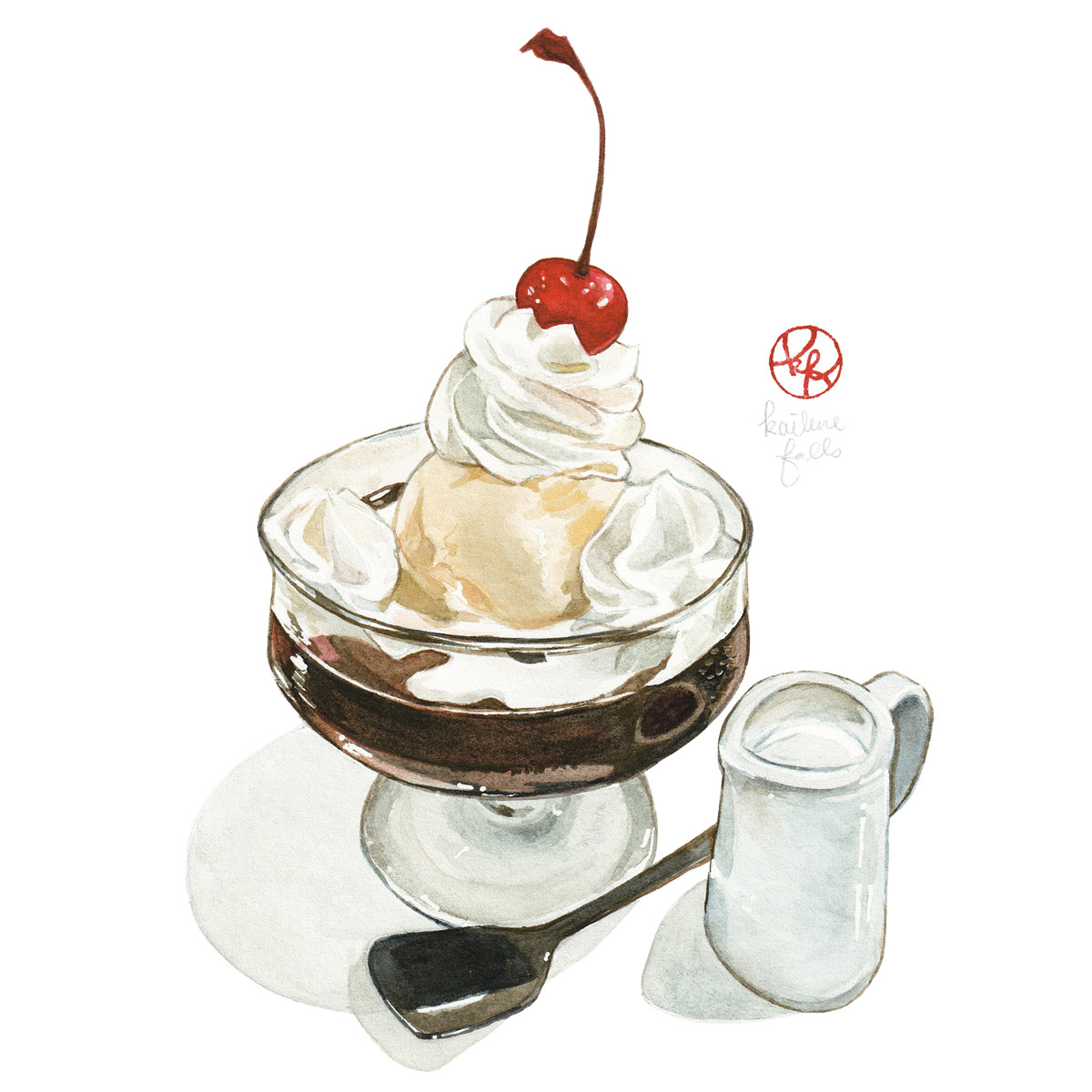 東京のグループ展「On the Table」に参加予定
Participating in the Group Art Exhibit "On the Table" in Tokyo
20.09.30
ブックストア&ギャラリー @mount_co_jp で、8人のフードイラストレーのグループ展 "on the table" に参加します!私は喫茶店というテーマで、原画とグッズ(トート、マグネット、カレンダー、キーホルダー、アプロンなど)を販売予定です!(原画は1点¥23,000、グッズは¥600〜)
私含めて、イラストレーターたちはシフト制で在廊します。詳細は↓
日時
:
11/4〜11/15 、12:00-19:00
(休日月、火、最終日は17時まで)
在廊時間
:
11/5(木)16時〜18時
11/7(土)14時〜17時
11/13(金)16時〜18時
11/15(日)15時〜17時
I am participating in a groups exhibit called "on the table" with 8 fellow food illustrators. It will be held at my favorite independent book/zine shop and gallery @mount_co_jp . I have painted a number of pieces themed around retro Japanese diner foods, and I will be selling the original framed works as well as artists goods (magnets, keychains, calendars, tote bags, etc) The original artworks will sell for ¥23,000, and the goods start at ¥600.
In order to keep things safe, the illustrators will work the gallery in shifts. Here are the details ↓
Place

:
Mount Gallery
 2-40-6, Komazawa, Setagaya-ku, Tokyo
(About 10 Minutes from Komazawa Daigaku Station)
Dates:
11/4 to 11/15 12-7pm
(Closed Tu/Wed, Closes at 5pm on last day of exhibit)
Times I will be in the gallery:
11/5(Thu)16:00〜18:00
11/7(Sat)14:00〜17:00
11/13(Fri)16:00〜18:00
11/15(Sun)15:00~17:00
------------------------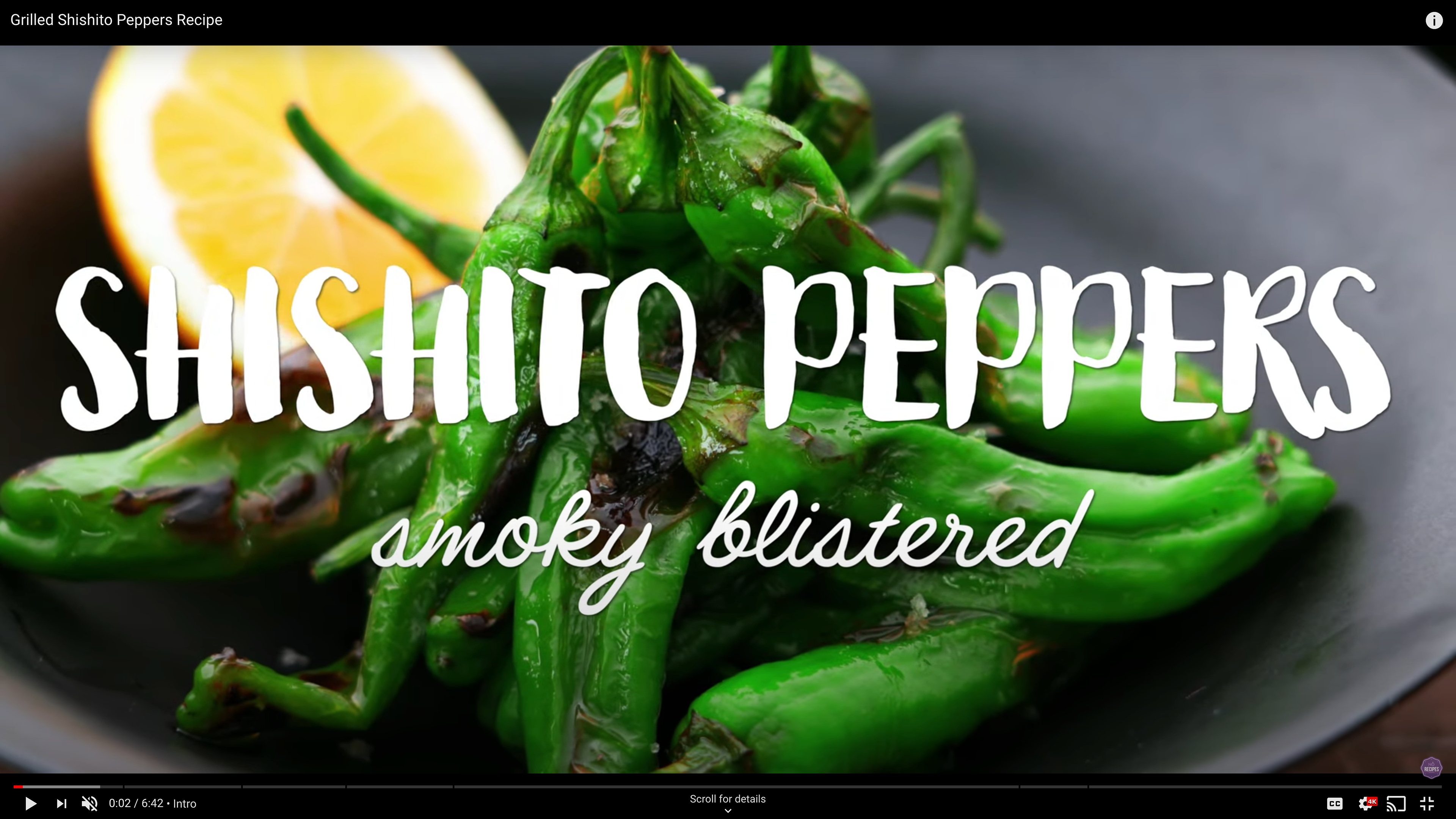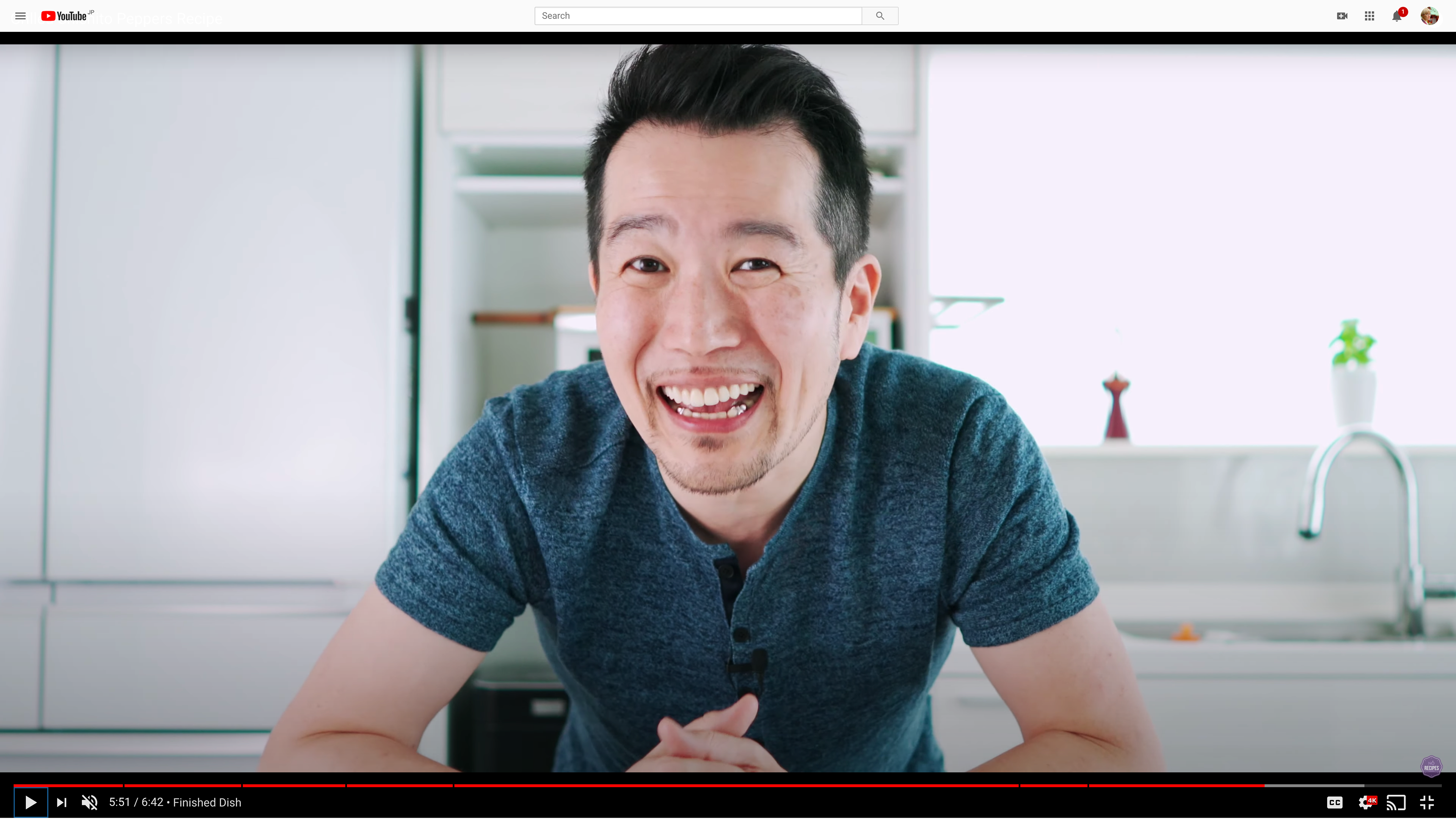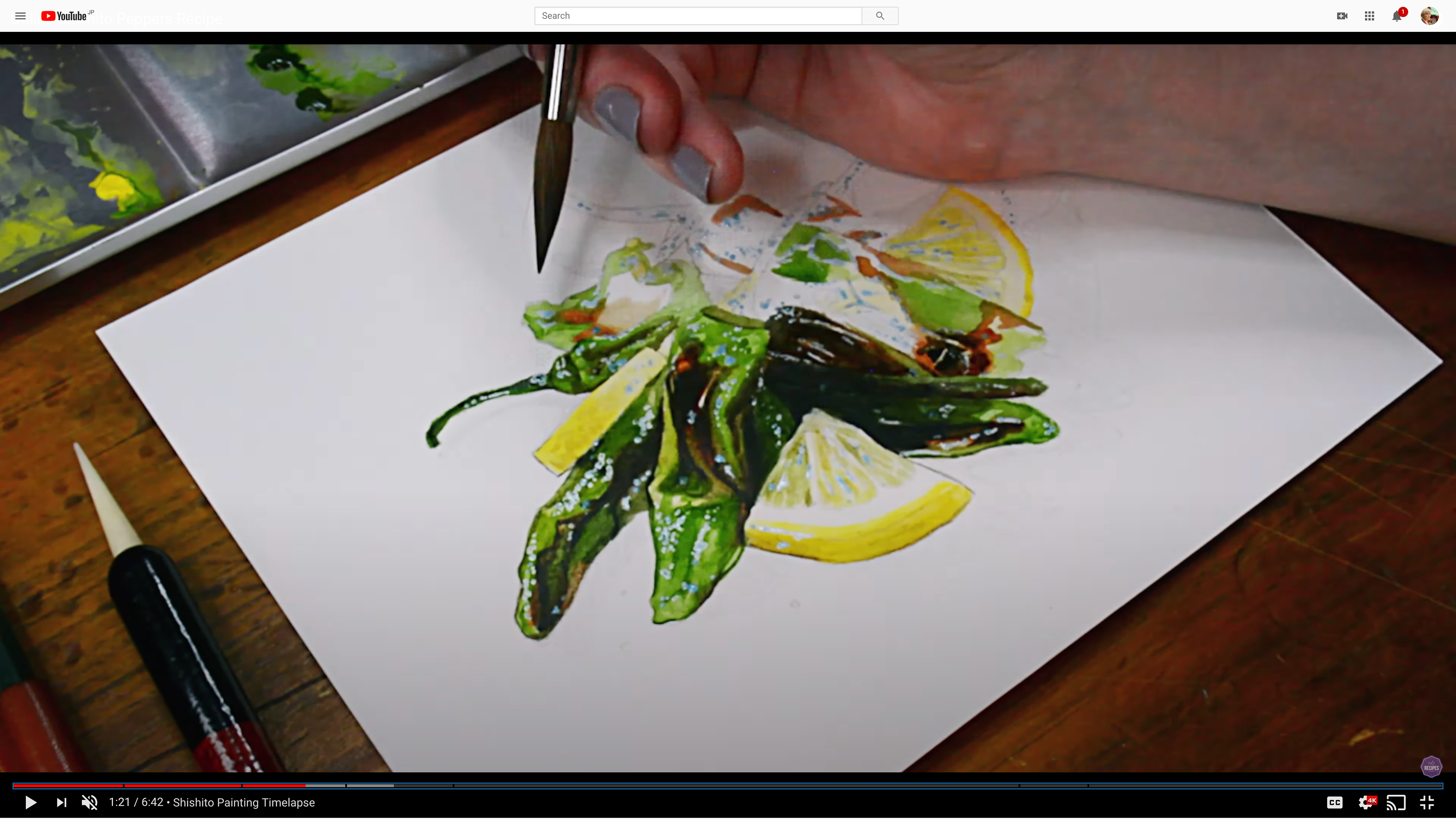 ブログ、ユーチューバー、テレビMCのシェフマーク松本とのコラボ
Collaboration with Blogger/Youtuber/Celebrity Chef Marc Matsumoto
20.08.20
「No Recipes」のチェフマーク松本の「焼きししとう」レシピでコラボしました。マークさんのレシピを作ってみて、結果をイラスト化して、タイムラプスの動画も作りました。動画はYoutubeにてご覧になれ、イラストもグログにて紹介されてます。
I had the privilege to collaborate with chef Marc Matsumoto from NoRecipes on his Blistered Shishito pepper recipe. In addition to making his recipe, I illustrated the results and created a timelapse of of the painting process. The video is available on Youtube, and the illustration is also featured on his cooking blog.
------------------------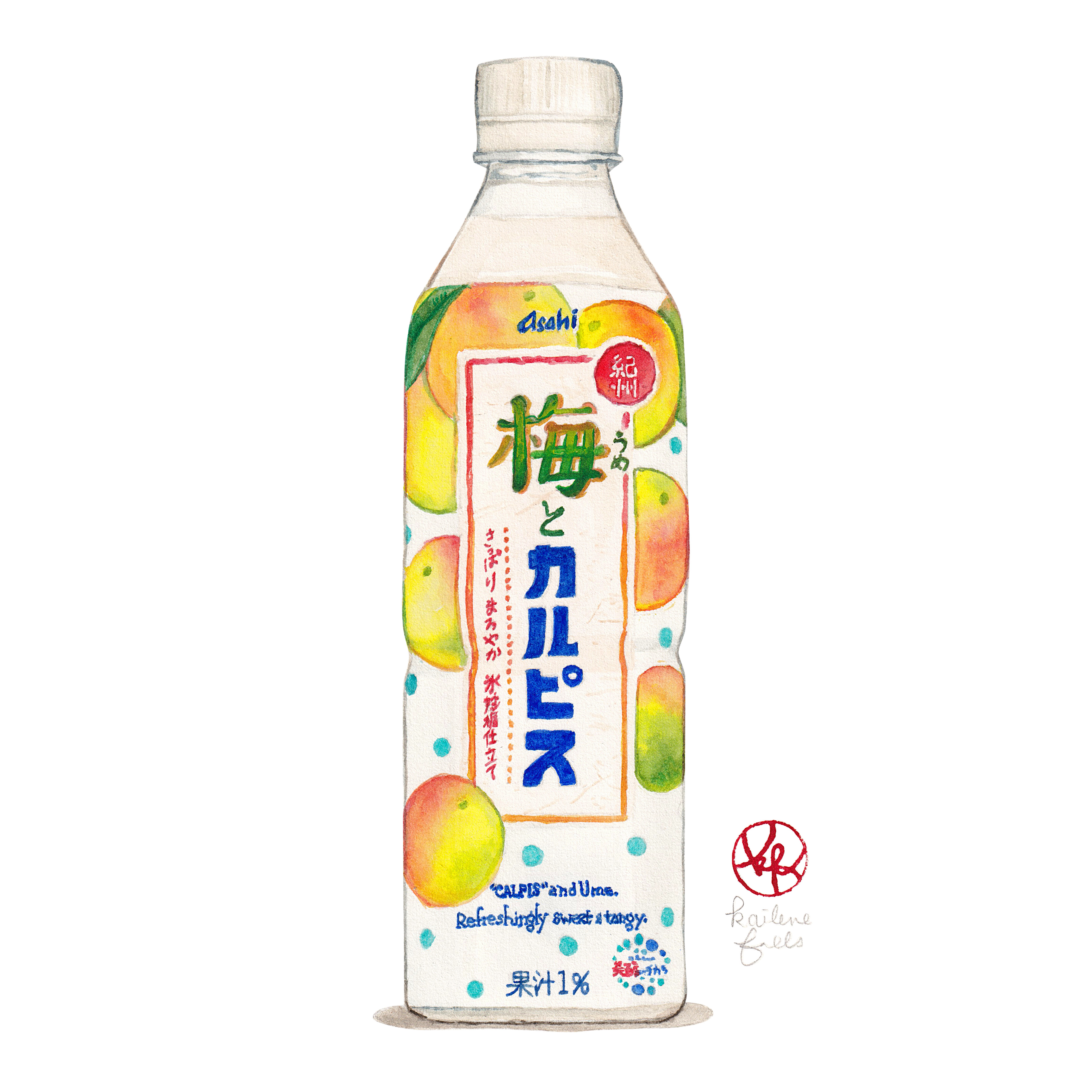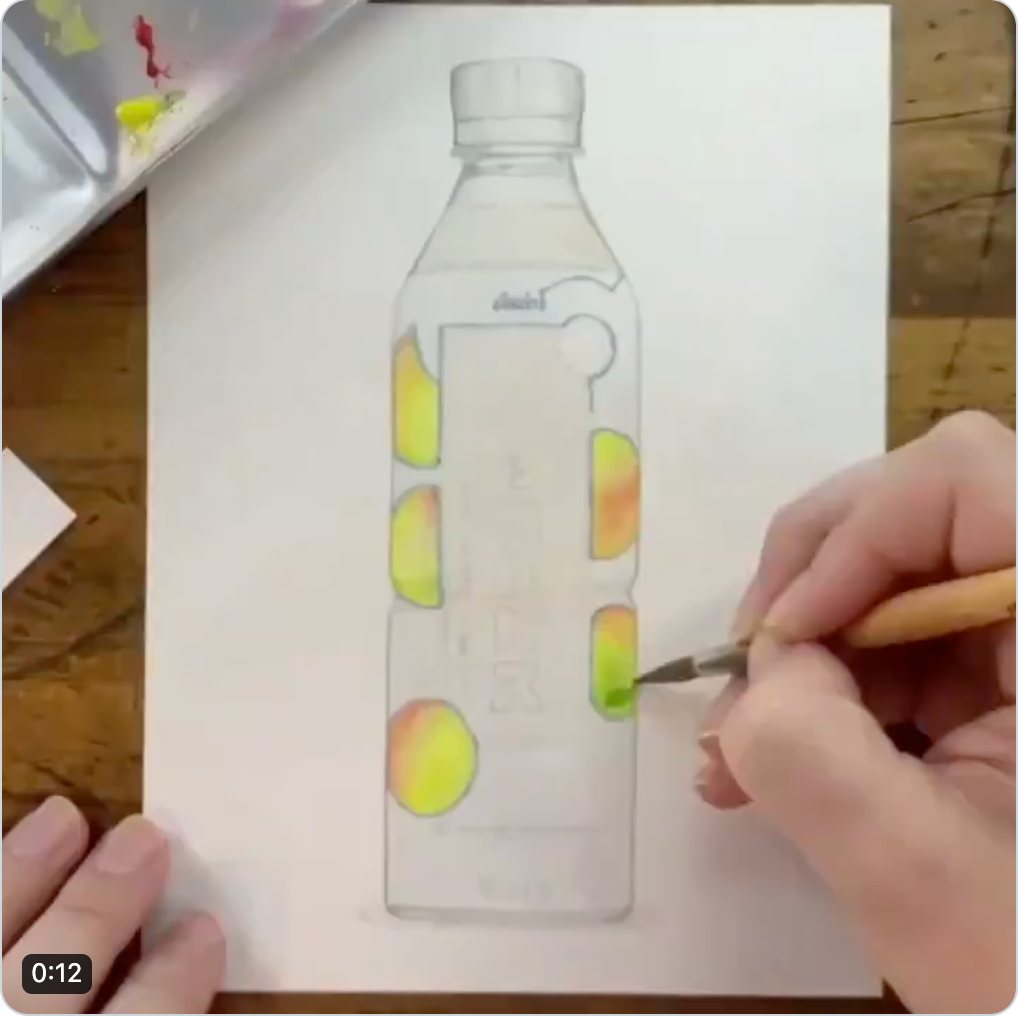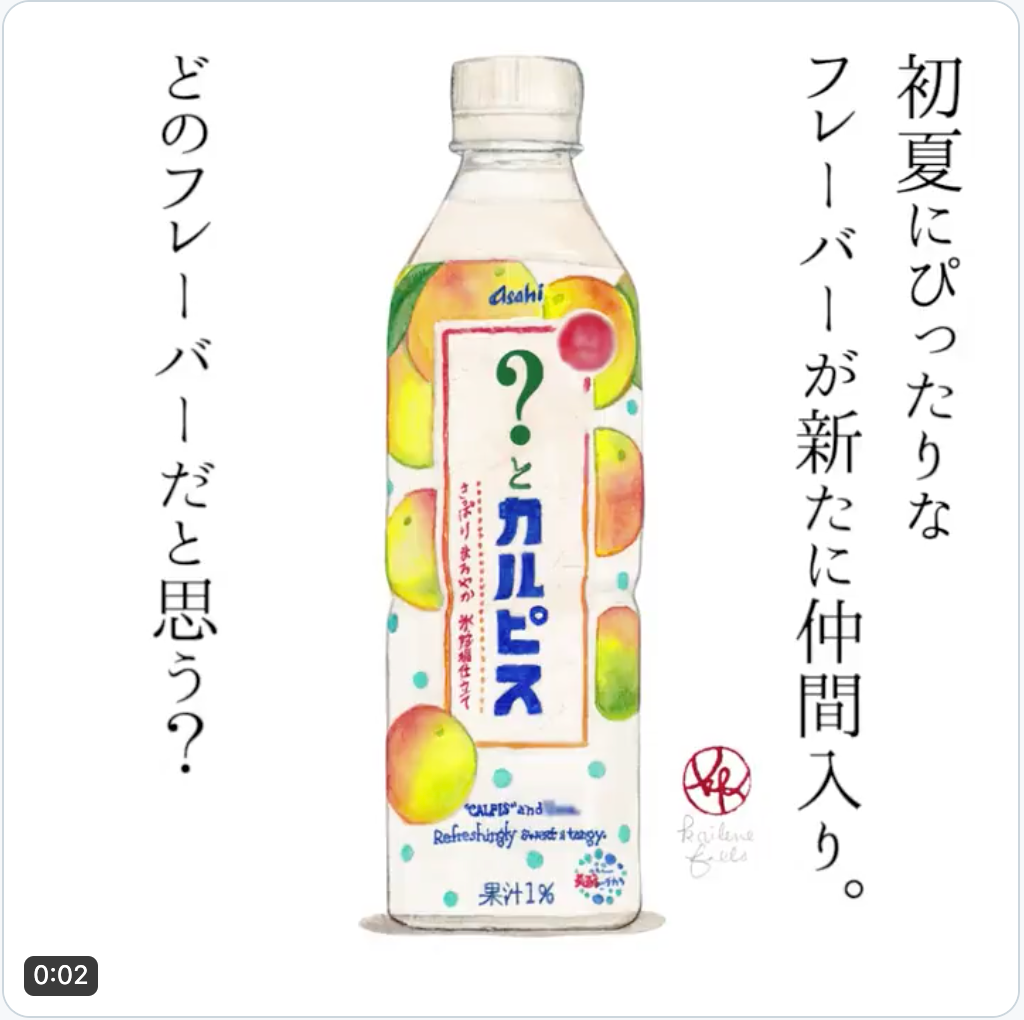 梅&カルピス 公式SNS用のイラスト動画
Ume & Calpis, Official Illustration Video for Twitter
20.06.15
6月からセブンでカルピスの新しい味が販売されました。公式ツイッターのために、味をイラストで紹介する動画を作るような仕事依頼が来て、喜んで作ってみました。ぜひご覧ください!
Calpis released a new flavor of drink this June. I was asked to illustrate the new bottle in a video for their official Twitter announcement. Of course I was so excited to participate! See the official video/tweet here!
------------------------​​​​​​​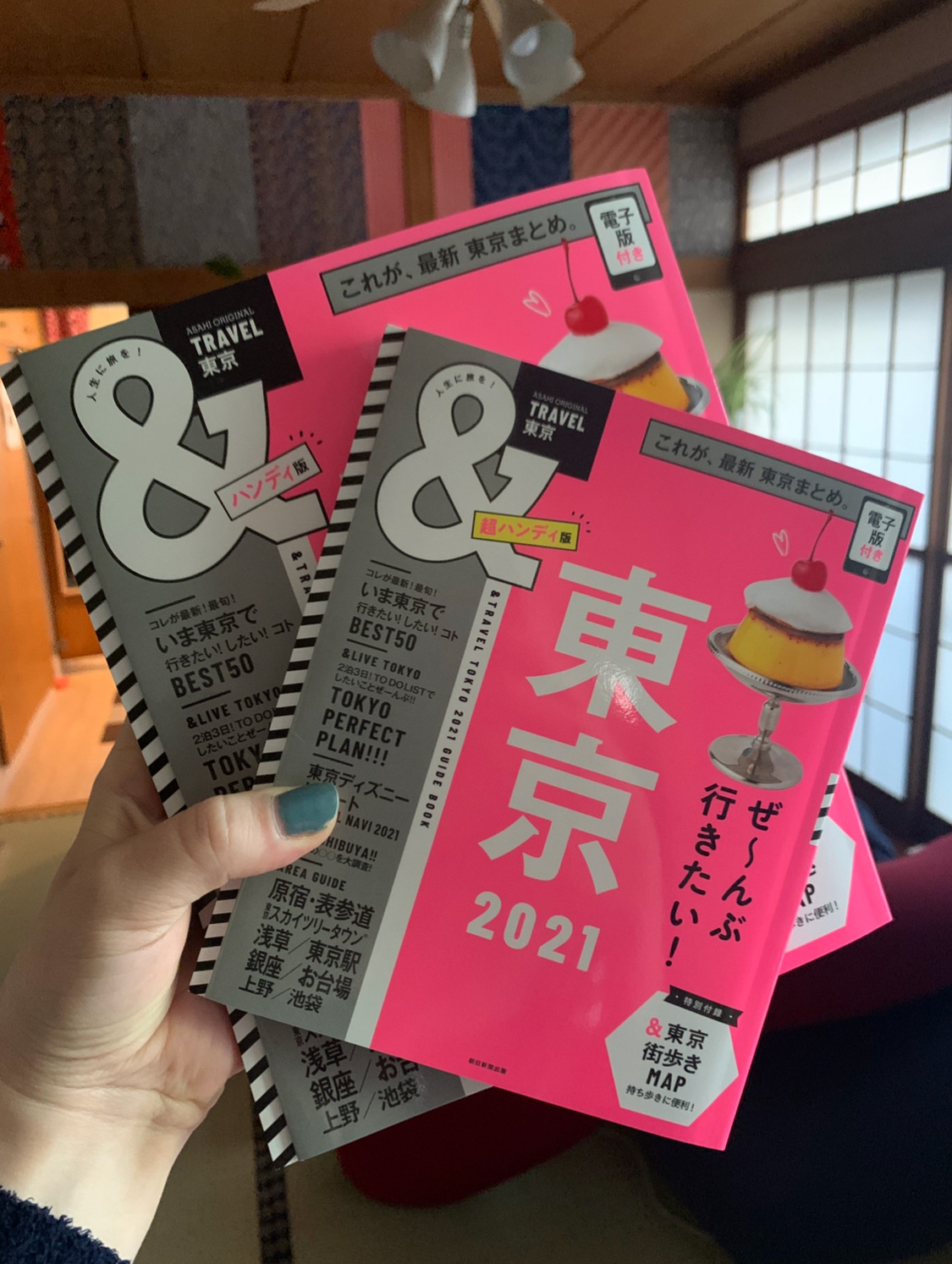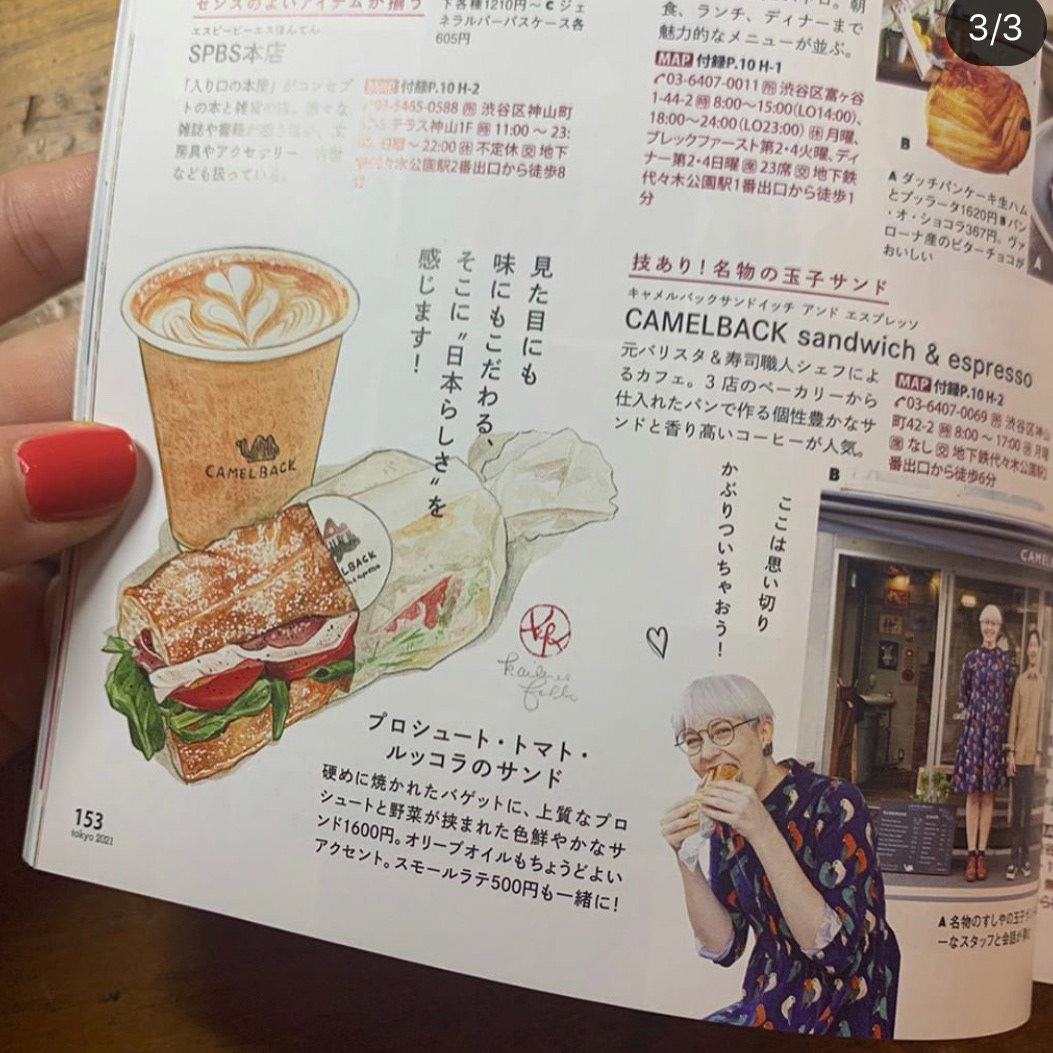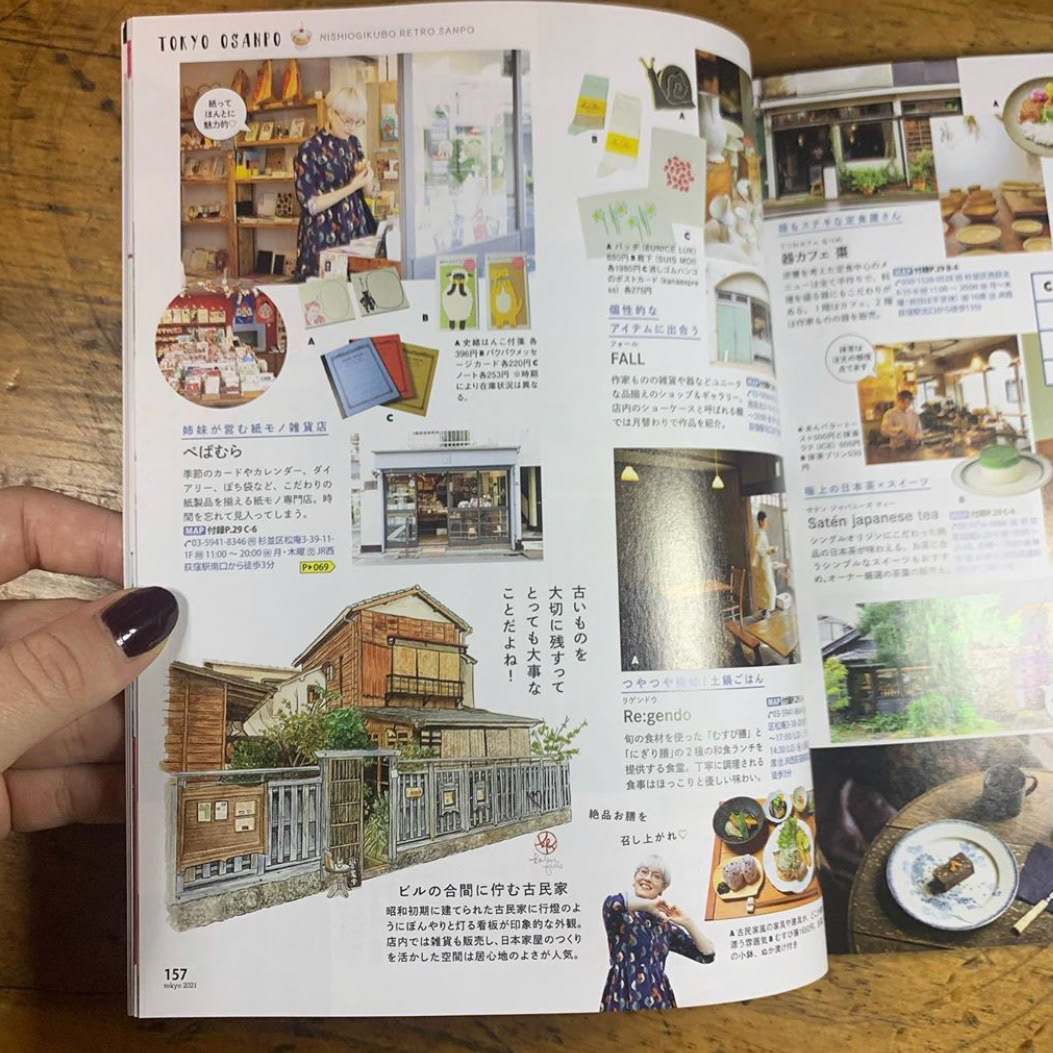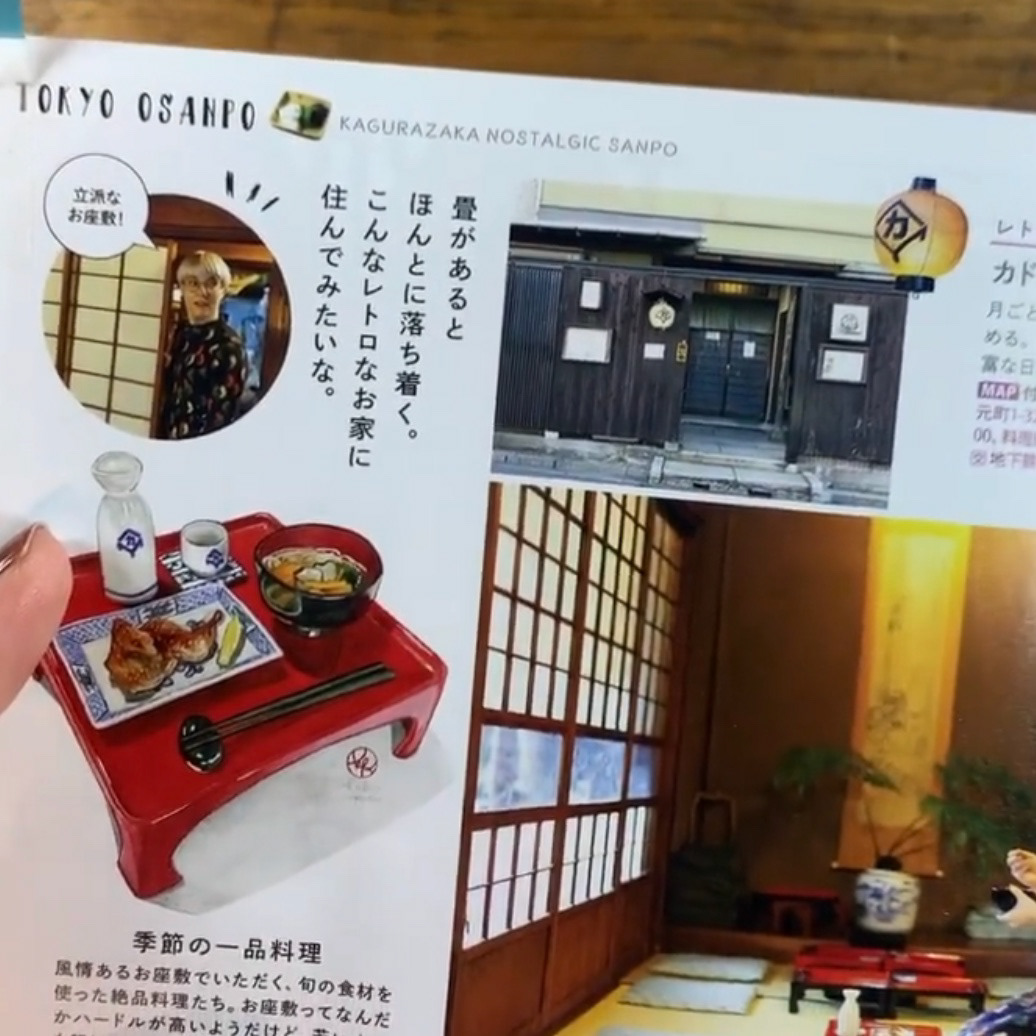 &Travel 東京2021年号、イラストとモデル
&Travel Tokyo 2021 Guidebook: Illustrations&Modeling
20.05.25
毎年、&Travel東京を買います!綺麗な写真で東京のおしゃれフードを紹介するから、次は何を描きたい?と迷ってる時によく参考にします。そして、今年はまさかモデルとイラストレーターとしてご協力させていただくなんて、とても喜びました!Tokyo Sanpo というテーマで、東京の面白い街をモデルとして出て、イラストも5点描かせていただきました。初めて食べ物だけじゃない水彩イラストのお仕事でしたので、ちょっと面白いかもしれません。ムックですので、年中に通販でも売ってますので、ぜひ!
I buy &Travel Tokyo every year! They use beautiful photos to showcase Tokyo's beautiful food, so if I'm ever wondering about which food to paint next, I often reference it... so I was so excited to be asked to model and illustrate for it this year! I participated in the section featuring walks around Tokyo, where they took photos of me at the location as well asked me to illustrate some of the highlights. Amongst the normal food illustrations, I also did watercolor illustrations of buildings for the first time, so it was a new experience for me! It's available all year, and you can purchase it online too, so check it out!
------------------------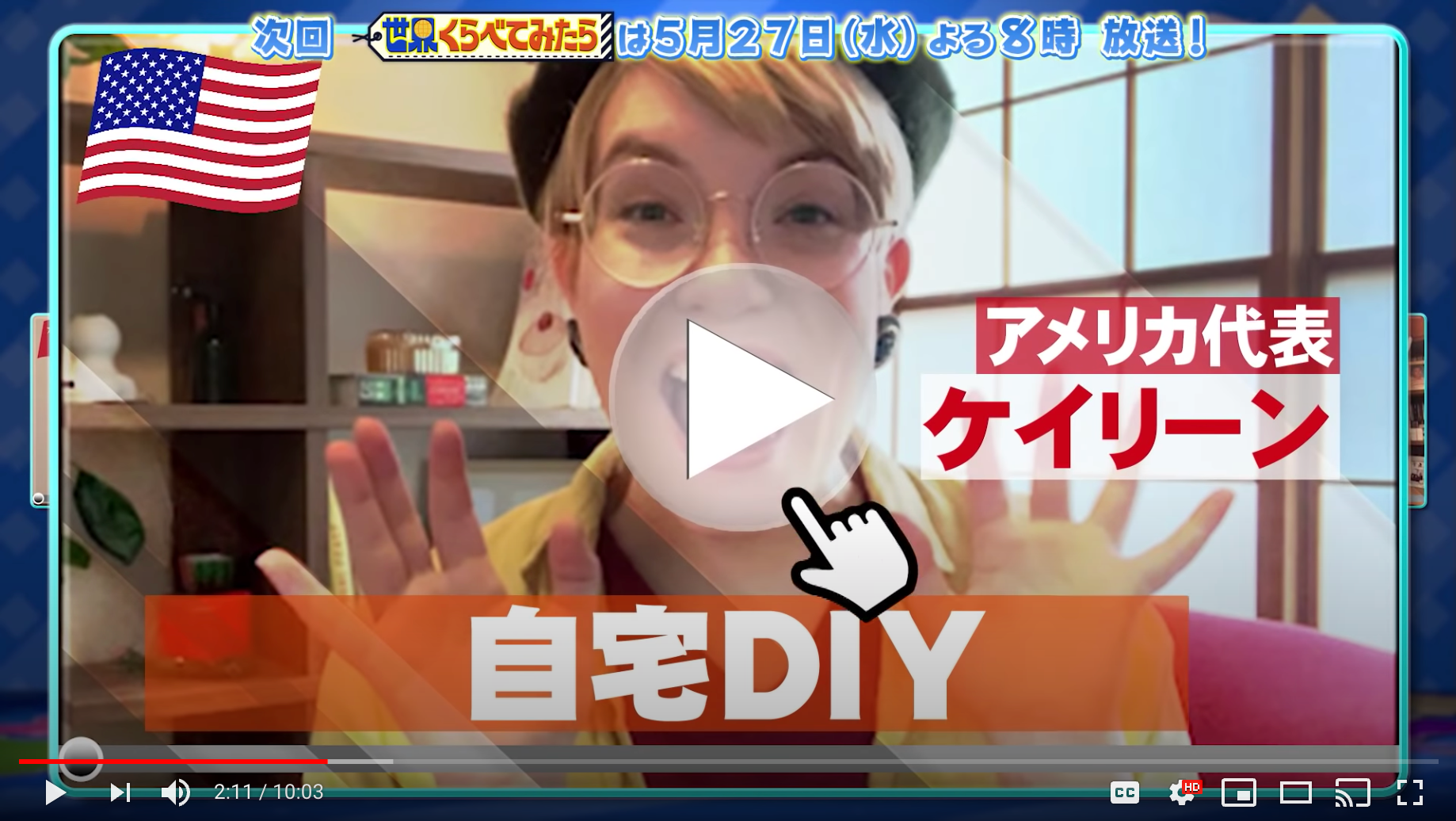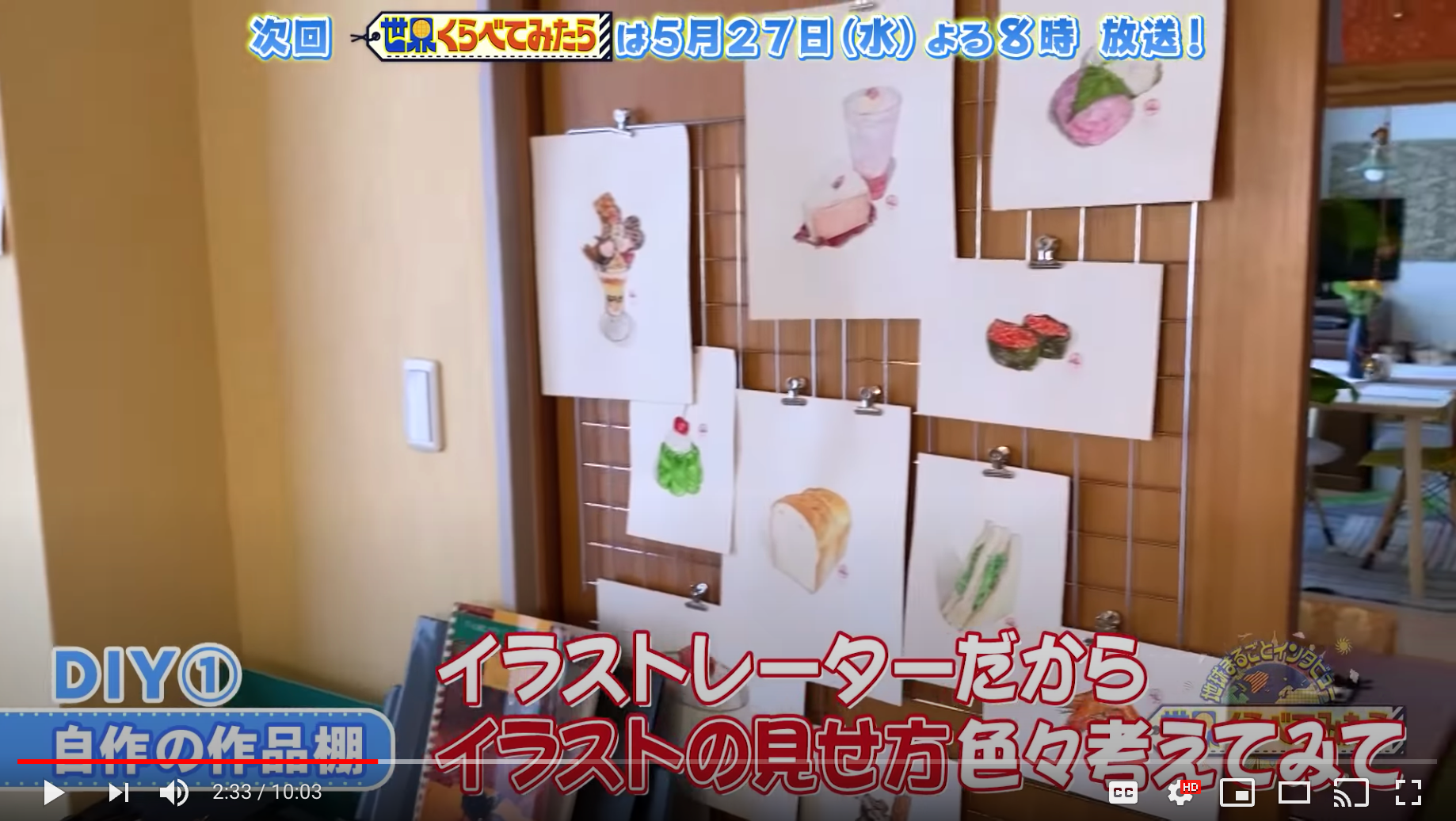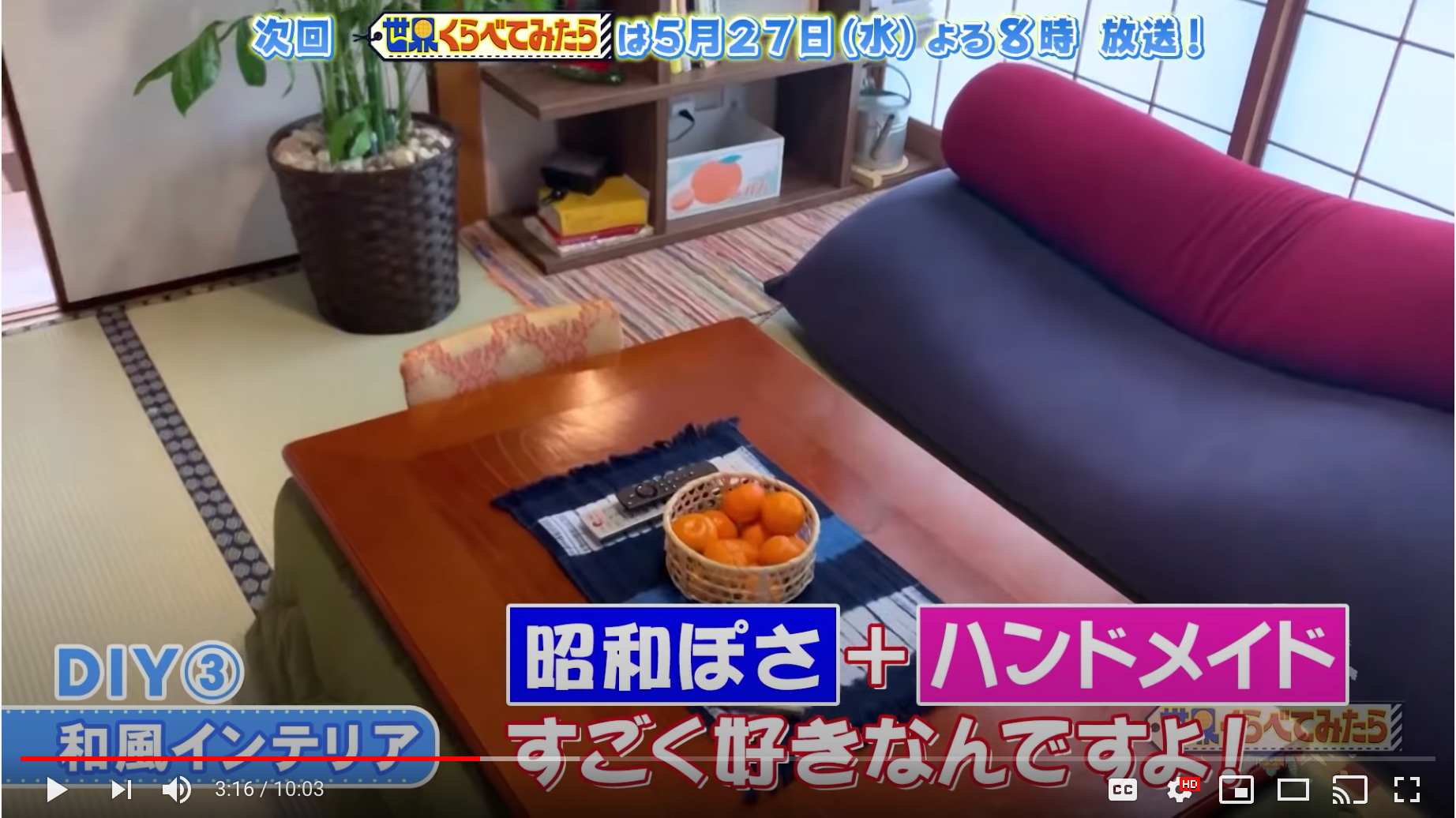 TBSの「世界比べてみたら」で自宅のDIYをご紹介!
Showing off my house on TBS' variety show, "Sekai Kurabete Mitara!"
20.05.15
コロナでスタジオ撮影ができなくなりましたが、「MCに見せたい動画ごあるなら送ってください!」と言われて、自宅のDIYを紹介する動画を送ったら、放送されました!嬉しいです!私たち外国人の動画は公式YouTubeでも見れますので、ぜひ見てください!
Due to corona, the studio filmings of our show have been put on hold. However, we were asked to make a video of our own to show the hosts of the show, and my video showcasing the DIY projects in my home made it on air! The videos sets by us foreigners have been uploaded to the official YouTube channel, so go check it out!
------------------------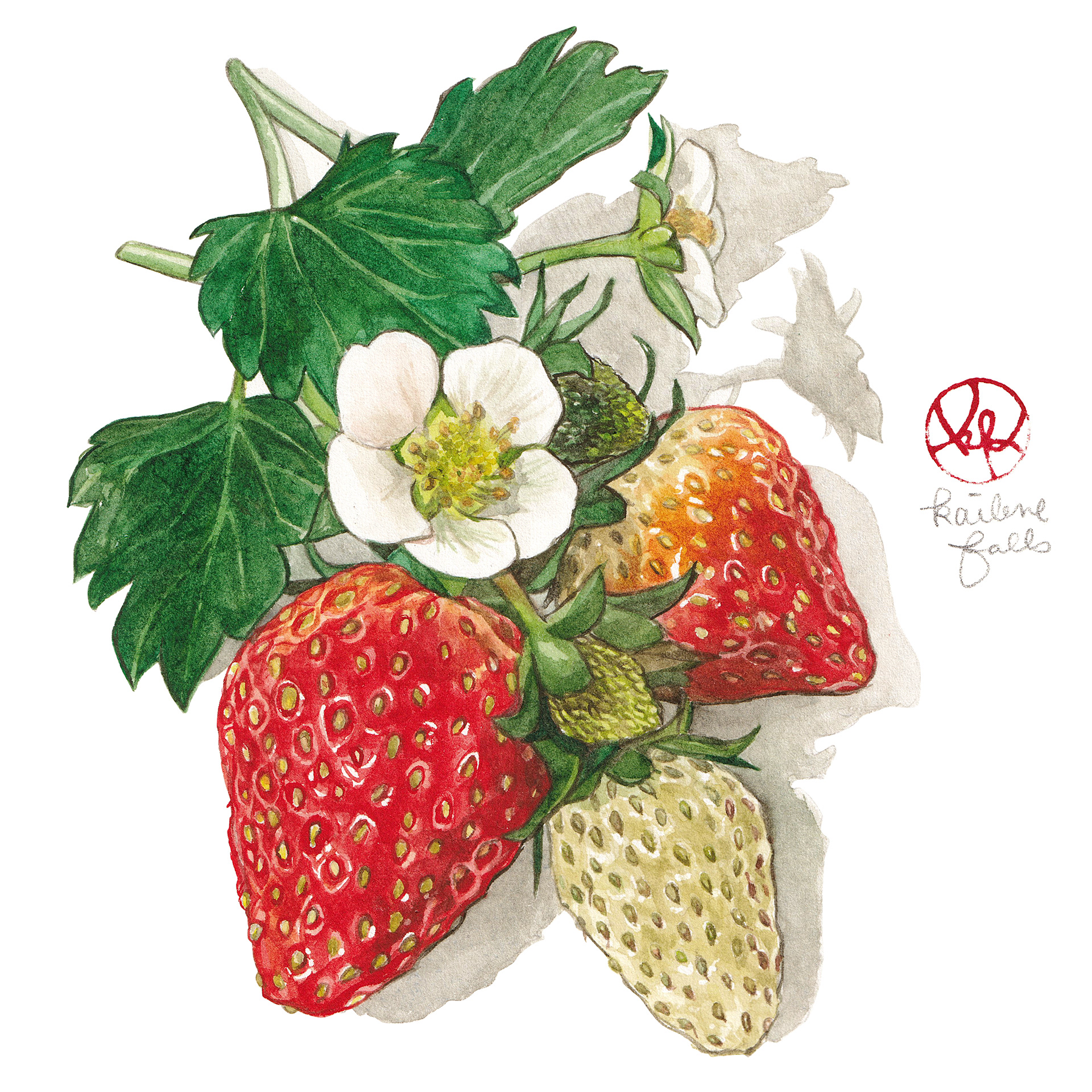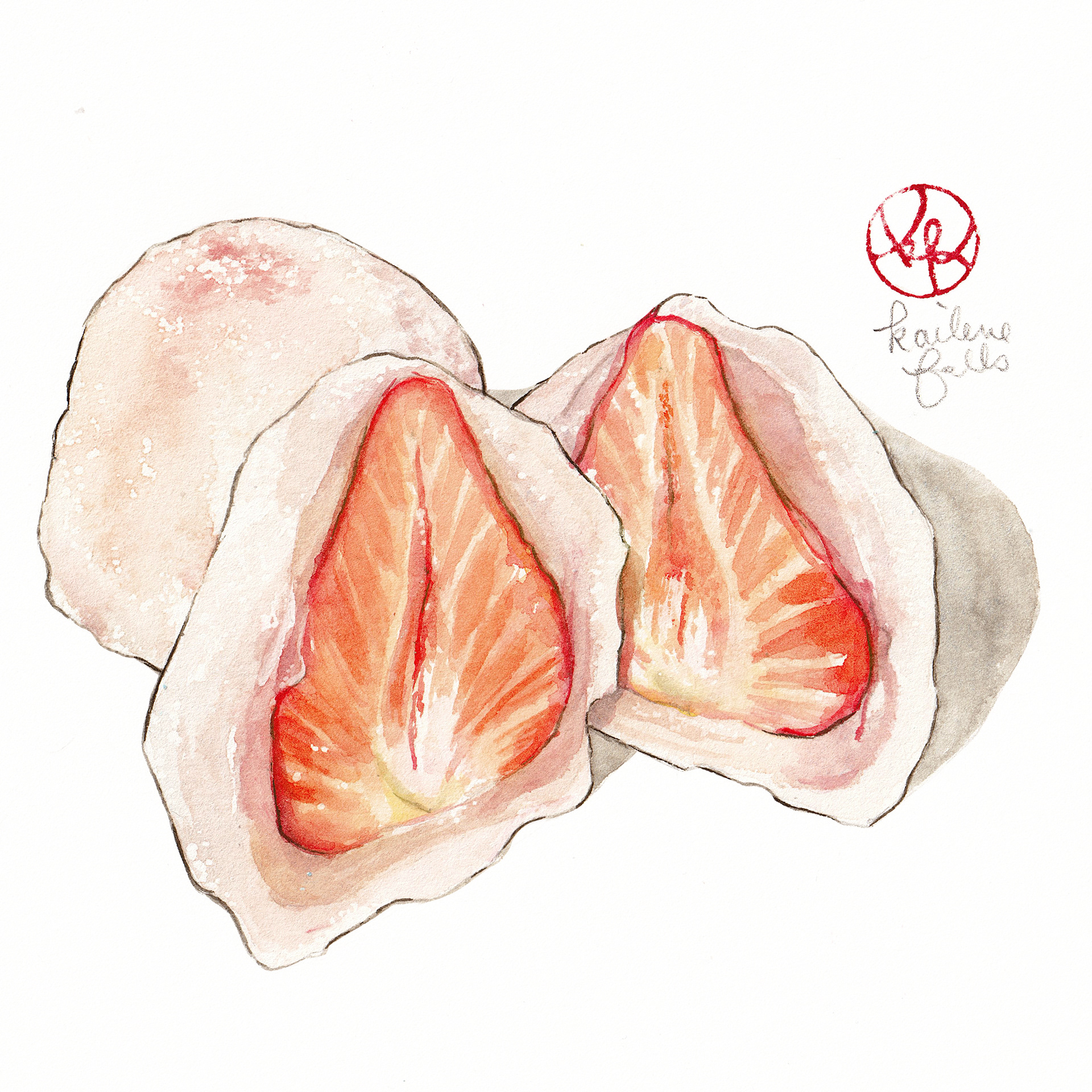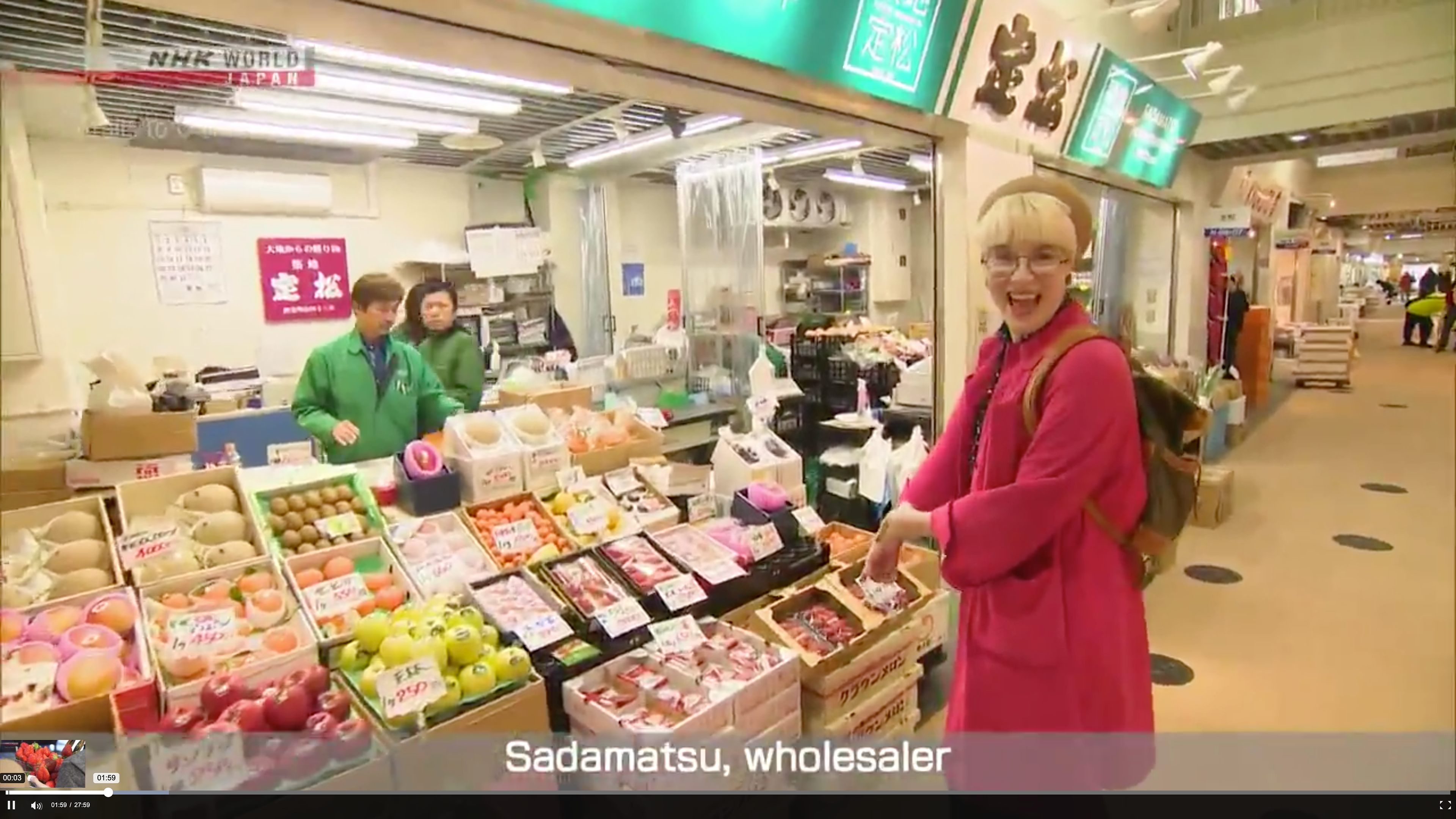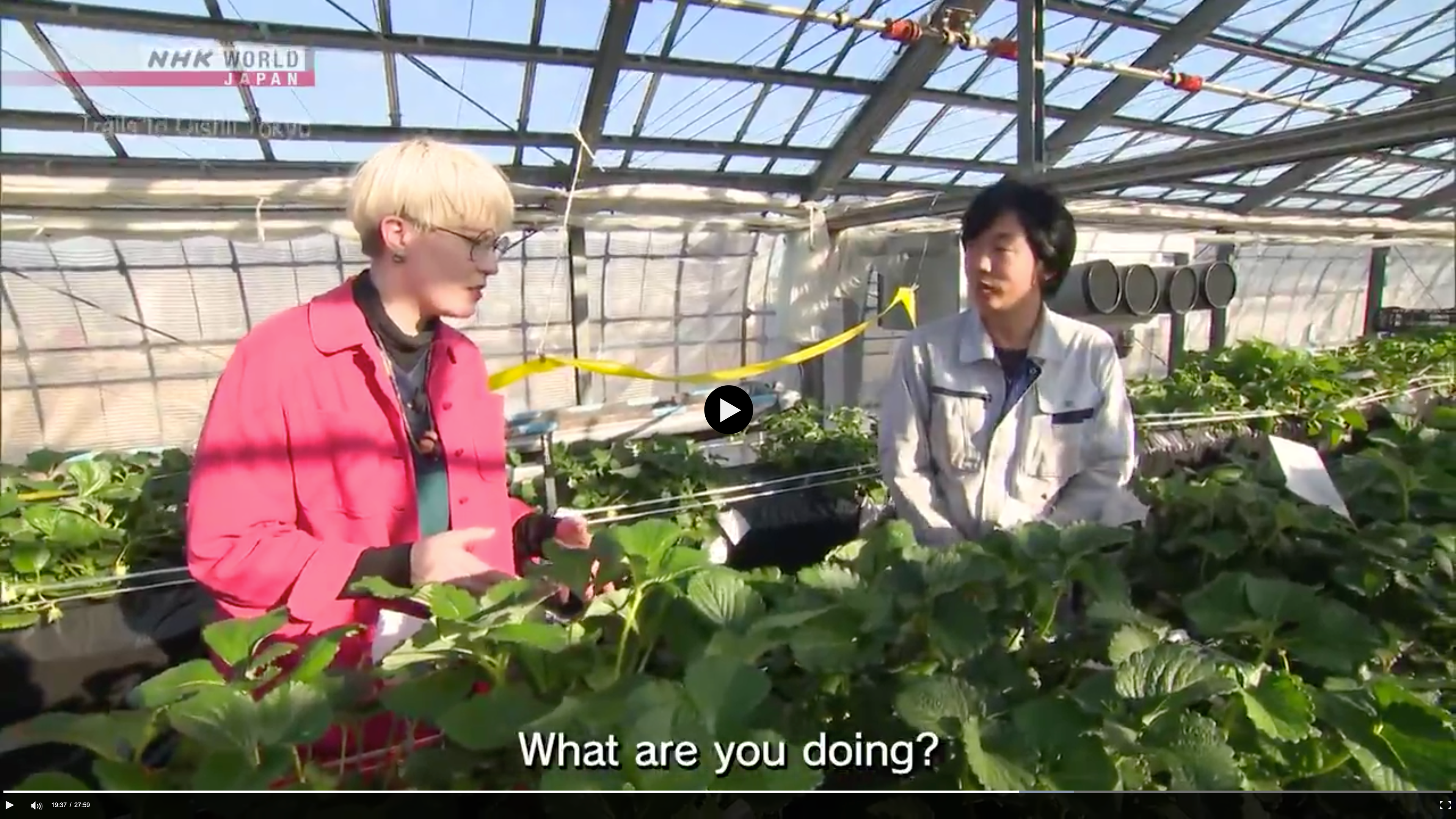 NHK国際放送 「Trails to Oishii Tokyo」いちご編
NHK World broadcast "Trails to Oishii Tokyo" Strawberry Special
20.05.13

旬の食べ物を紹介する番組「Trails to Oishii Tokyo」で、いちご取材しました!都内のいちごスイーツを食べたり、栃木県の農場を見学したり、イチゴのイラストも描かせていただきました!日本語版はNHKのBSチャンネルで放送されますが、英語版は無料ネット配信してますので、ぜひ!
"Trails to Oishii Tokyo" is an international show that introduced the seasonal foods of Japan. This time, I was asked to report on Strawberries! I tried strawberry sweets in Tokyo, visited a strawberry farm in Tochigi, and even painted some strawberry illustrations! The Japanese language version can be watched on Japanese cable TV, while the English version is broadcast on NHK World internationally... and is also available for free online! 
------------------------​​​​​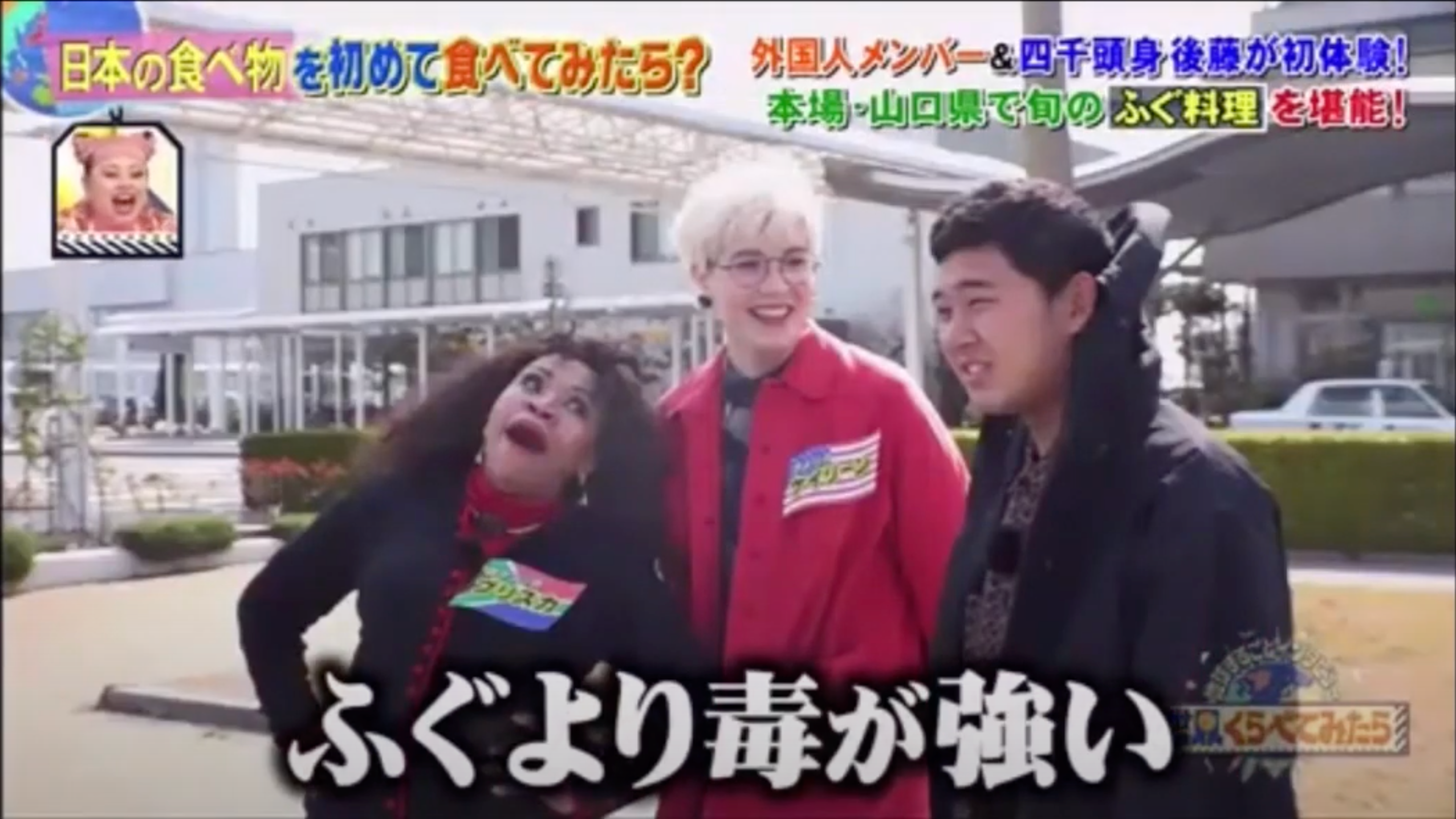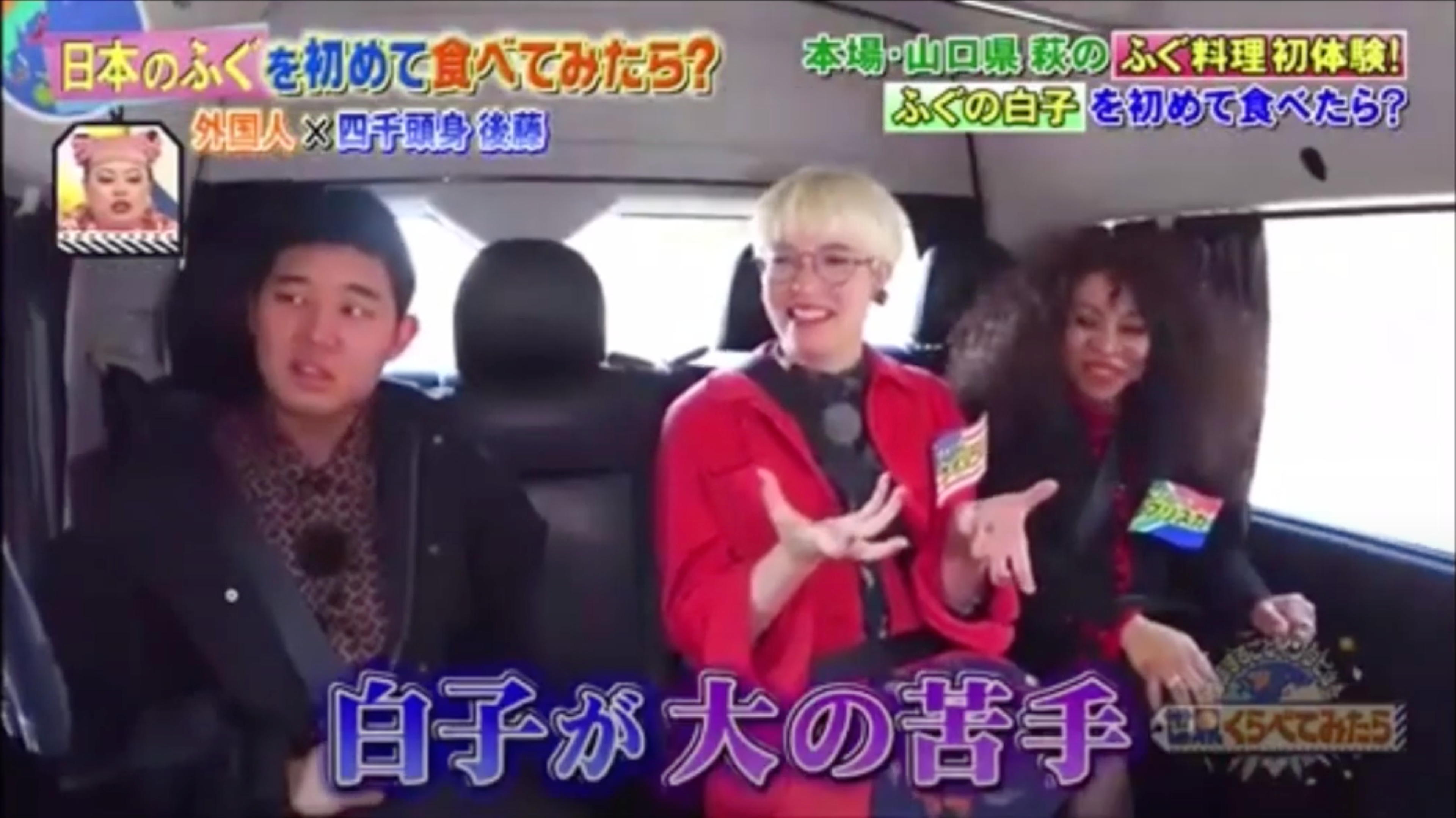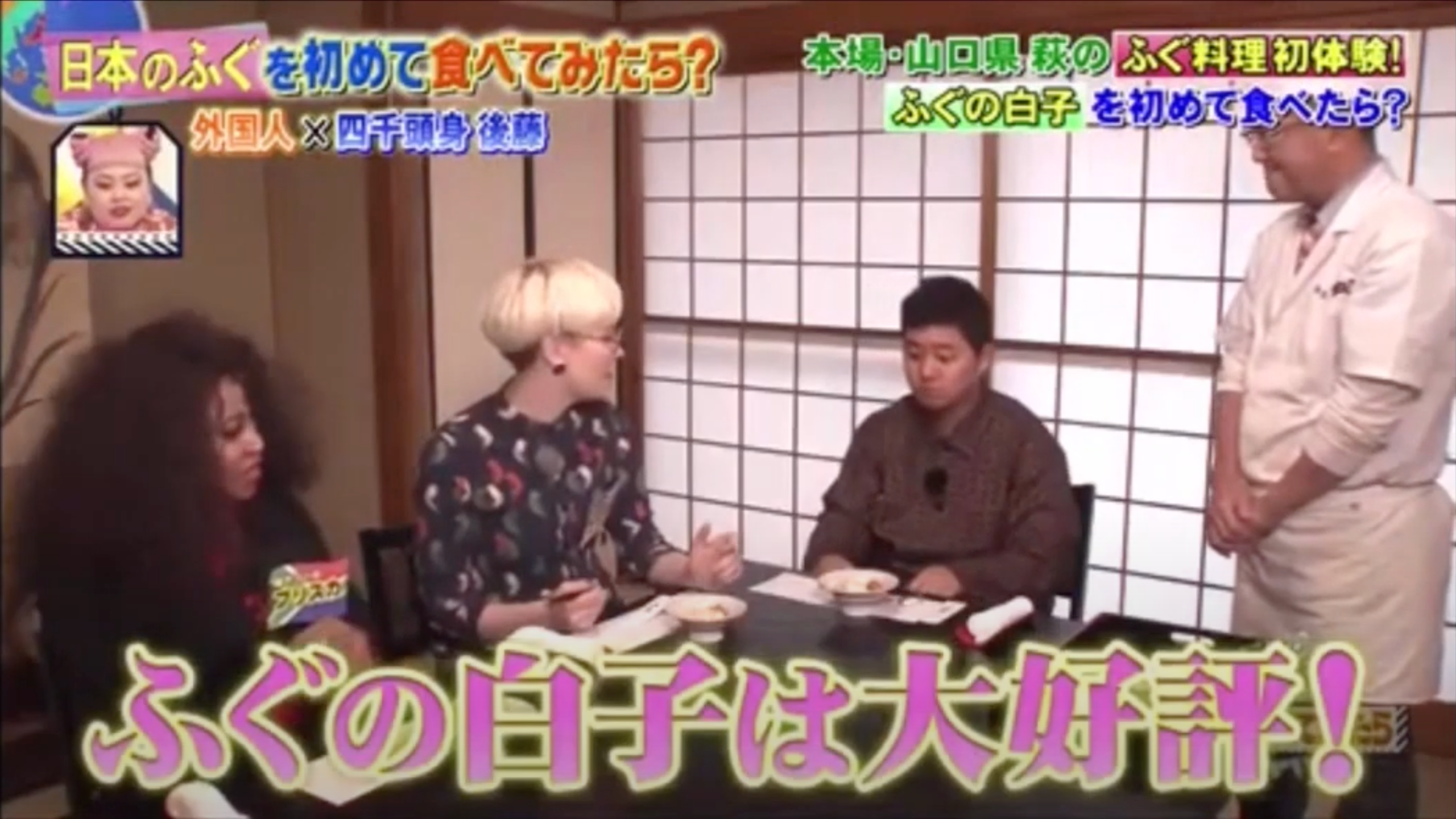 世界くらべてみたら 山口県でフグを食べるロケ
"Sekai Kurabete Mitara" travel filming. Eating fugu in Yamagata!
20.04.10

2年半前から出演させていただいてる番組「世界くらべてまたら」は先月、初めて少人数ロケを行ってきました!四千頭身の後藤拓実さんと南アフリカのプリスカさんで3人で山口県で初めてフグを食べにいきました。かなり面白くて楽しいロケでしたので、4月16日(水)の20時〜、TBSにて放送されますので、ぜひ見てください!
The TV show that I have been a part of for 2.5 years "Sekai Kurabete Mitara" sent me on a trip to Yamaguchi prefecture with Prisca from South Africa and the comedian Takumi Goto... where we ate puffer fish for the first time! It turned out to be a funny and fun experience. Please check it out on TBS channel from 8pm on Wednesday, April 16th!
------------------------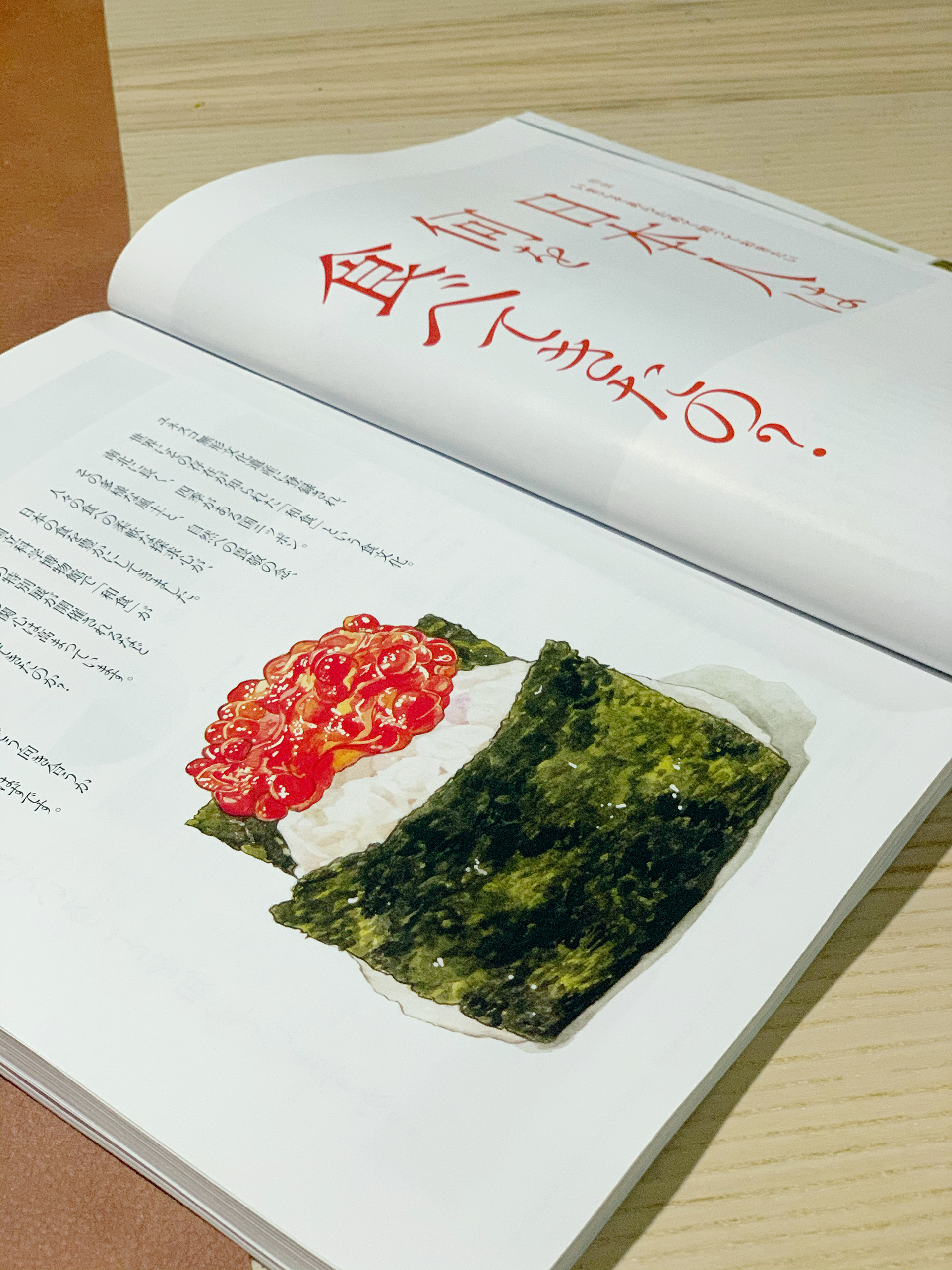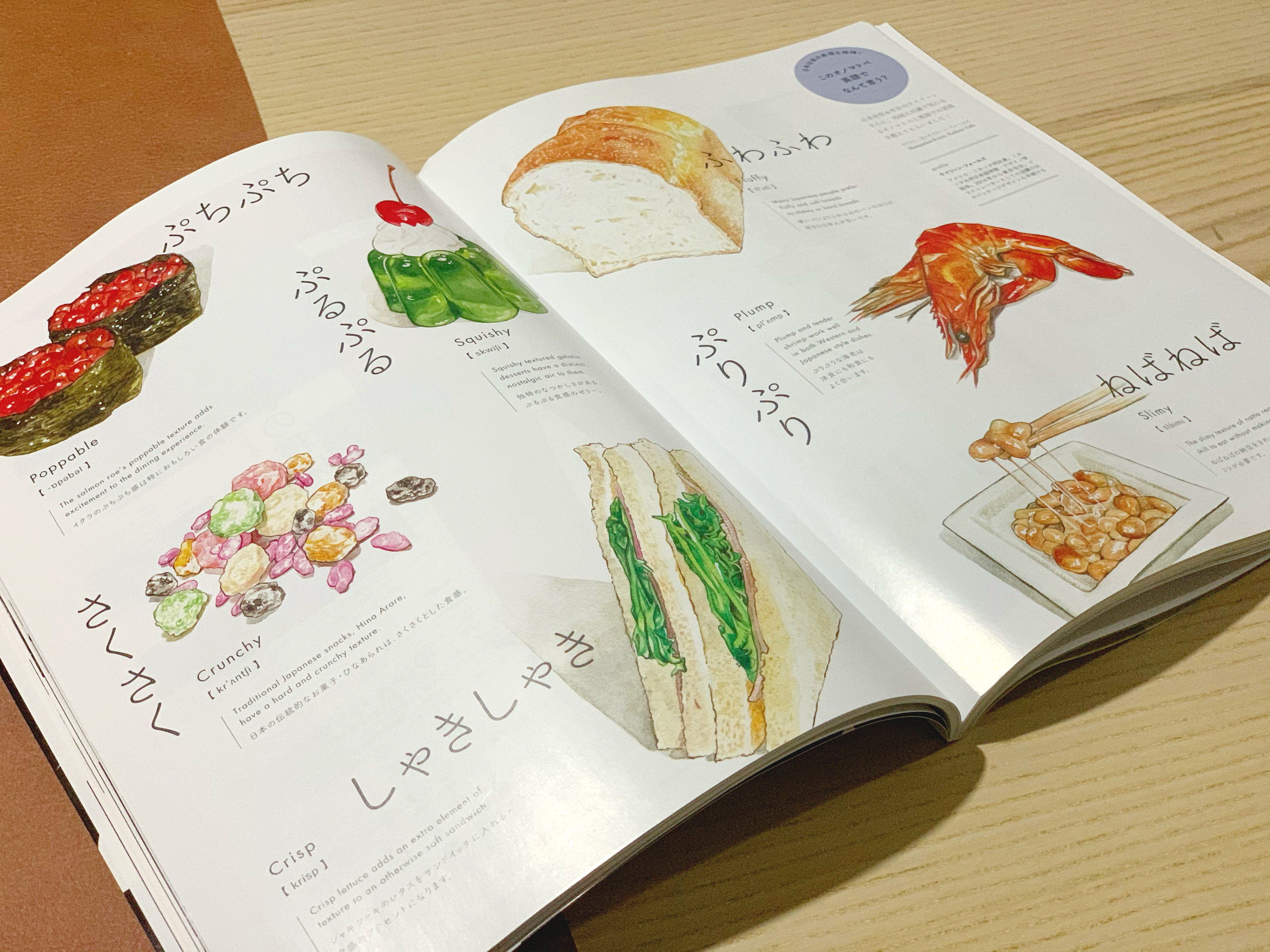 Discover Japan 5月号表紙+記事イラスト
Discover Japan Cover + Article Illustrations
20.04.10
大好きな雑誌、「Discover Japan」の5月号の表紙+記事用のイラストをまとめて9点描かせていただきまさた!メインテーマは和食で、歴史から種類まで、たくさん面白い情報が集まってます。イラストでオノマトペも
英語と日本語で紹介しました!通販でも買えますので、ぜひ!
I illustrated the cover + 8 other article illustrations for the May issue of a magazine that I love called "Discover Japan!" The main theme is Japanese food, and there is tons of information on everything from history to varieties of Japanese food. I even helped create an article on food onomatopoeia in Japanese and English! It's available for purchase online as well, so please check it out!
------------------------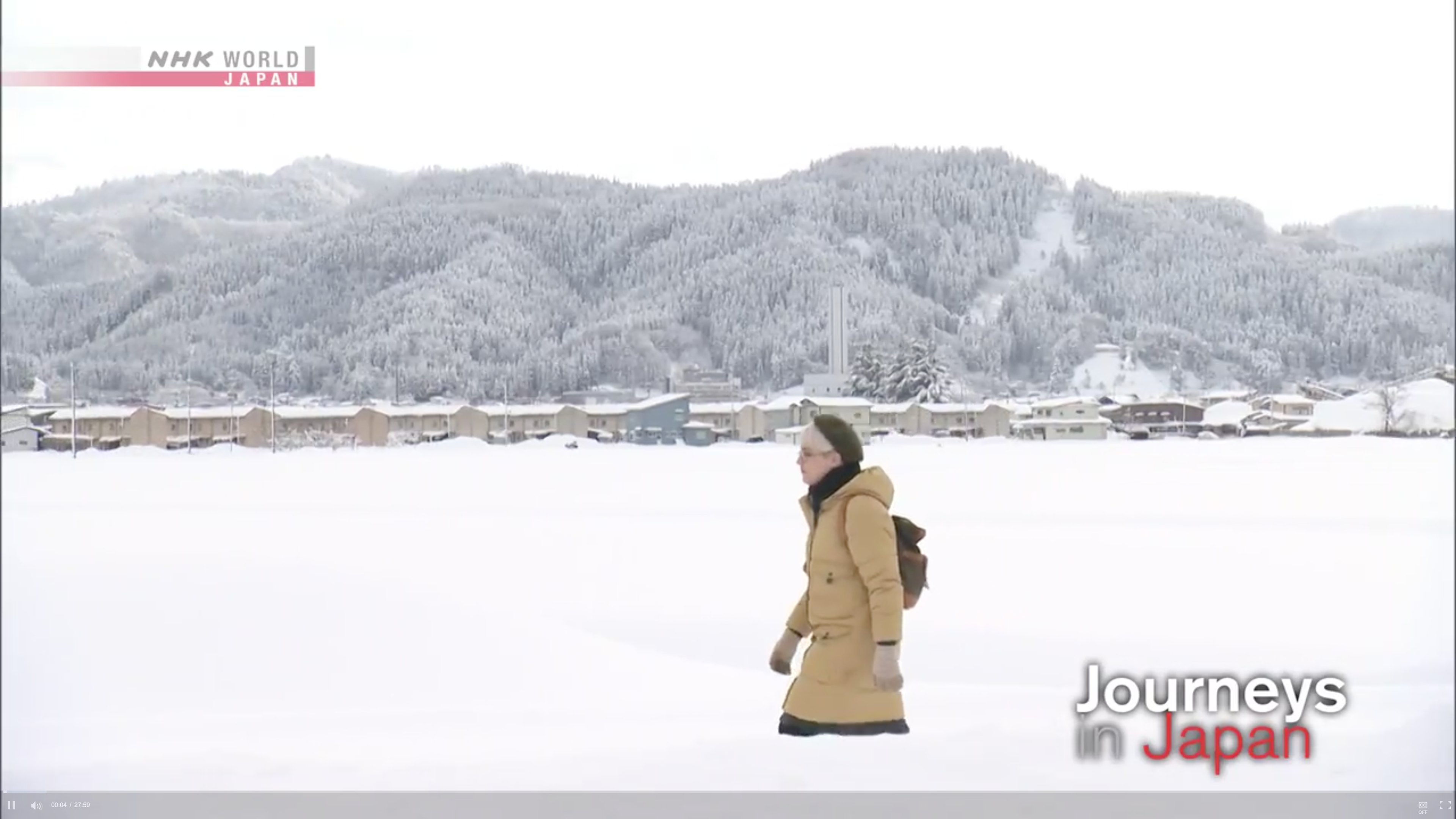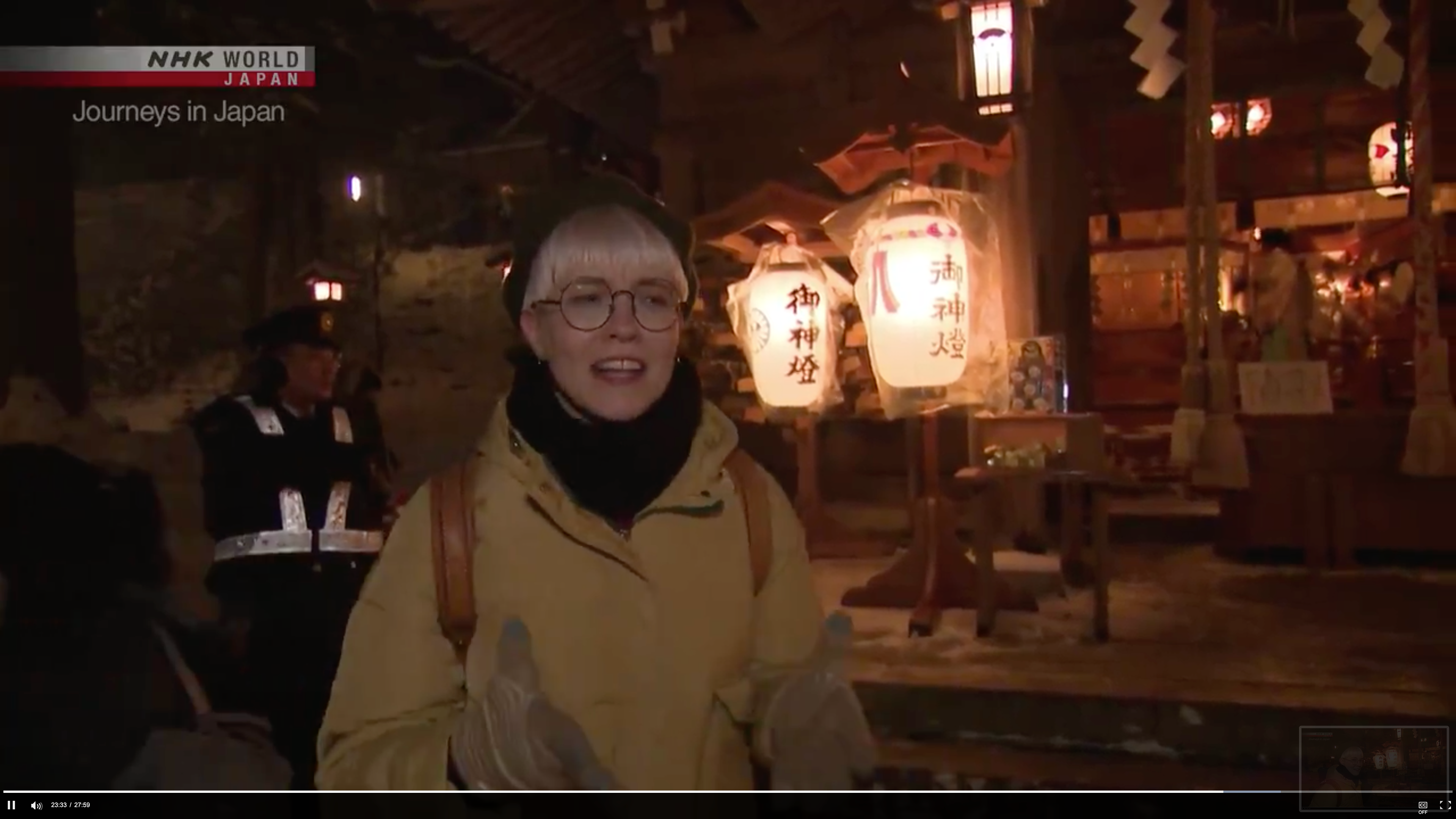 NHK国際放送「Journeys in Japan」にレポーターとして出演
Reporting for NHK World broadcast"Journeys in Japan: The Magic of Winter in Akita"
20.03.24
2月に「Journeys in Japan」というNHK国際放送の番組で、レポーターさせていただきました。この番組で初めて日本の雪国を経験できました!秋田県の冬祭りや食べ物を紹介しながら、今まで見たことない日本を経験できて、一生忘れられない旅でした。ちなみに、雪の下から収穫人参のイラストも描きました!無料でネット配信してますので、ぜひ見てください!
In February, I was asked to report for an NHK World TV show called "Journeys in Japan." For this show, I was visitedJapan's snowy countryside for the first time. While experiencing a new side of Japan, we were able to showcase Akita prefectures winter festivals and foods. It was a trip I'll never forget! I also illustrated winter carrots that are harvested during snowy season. It's available to stream online for free, so please check it out!
------------------------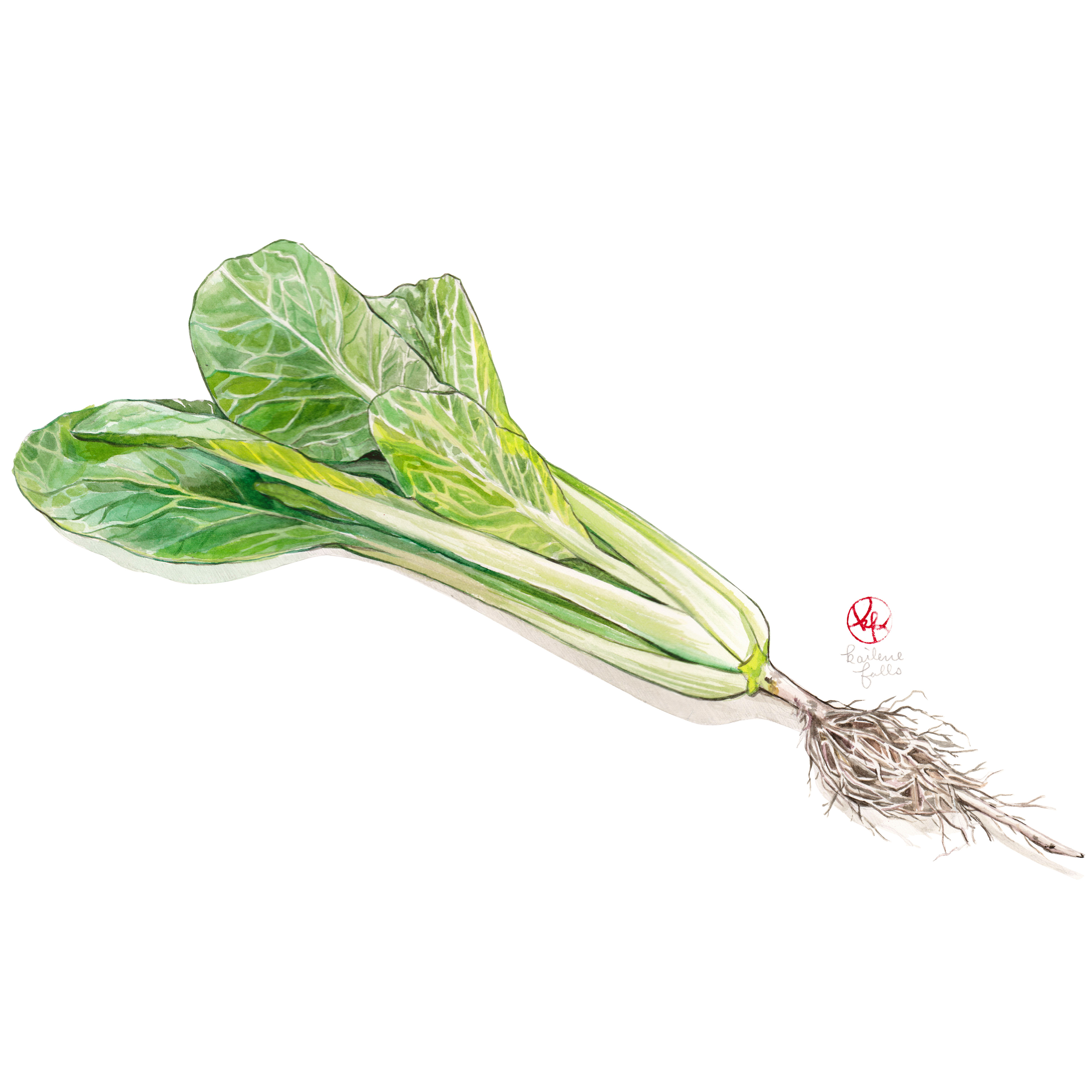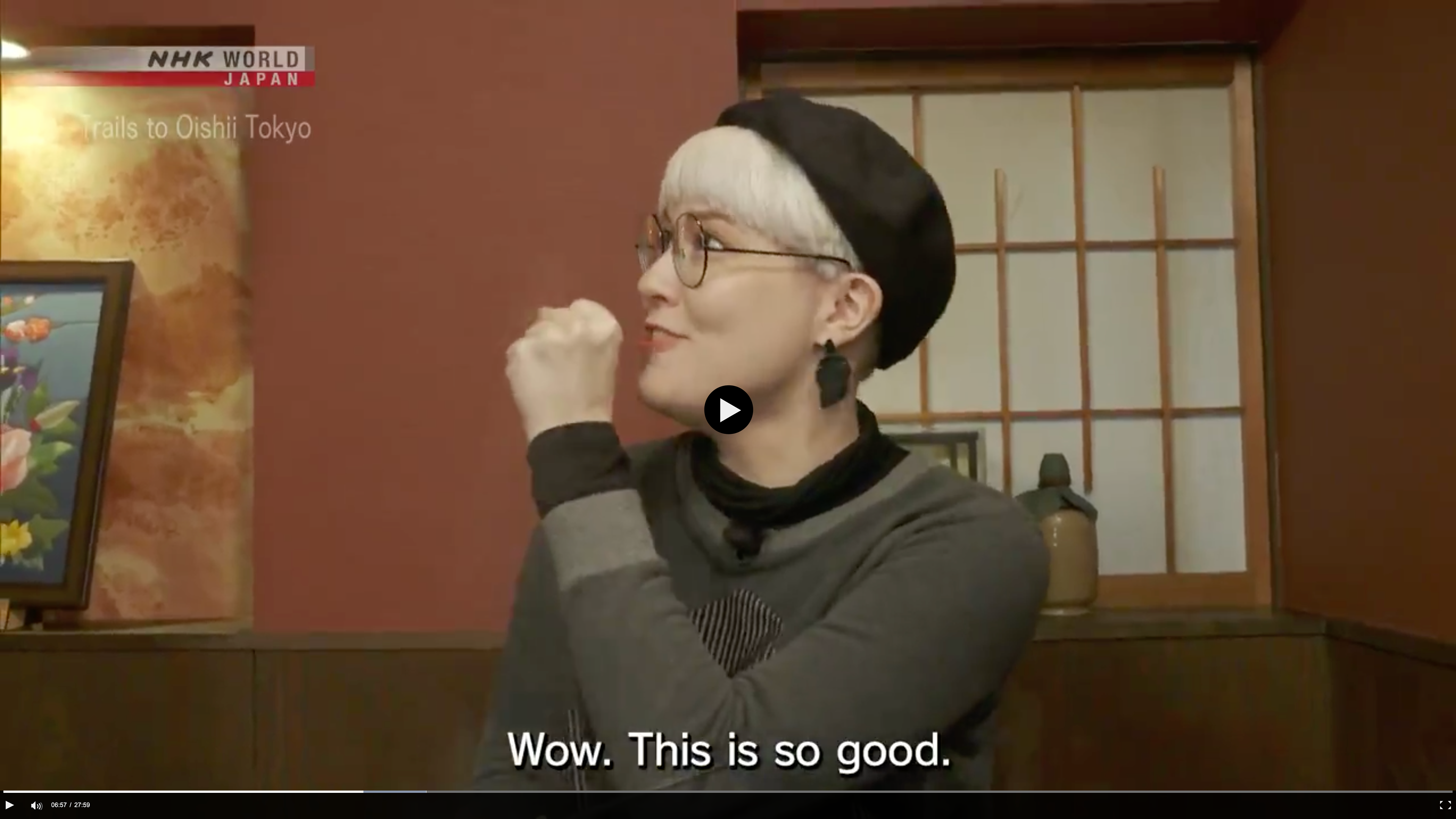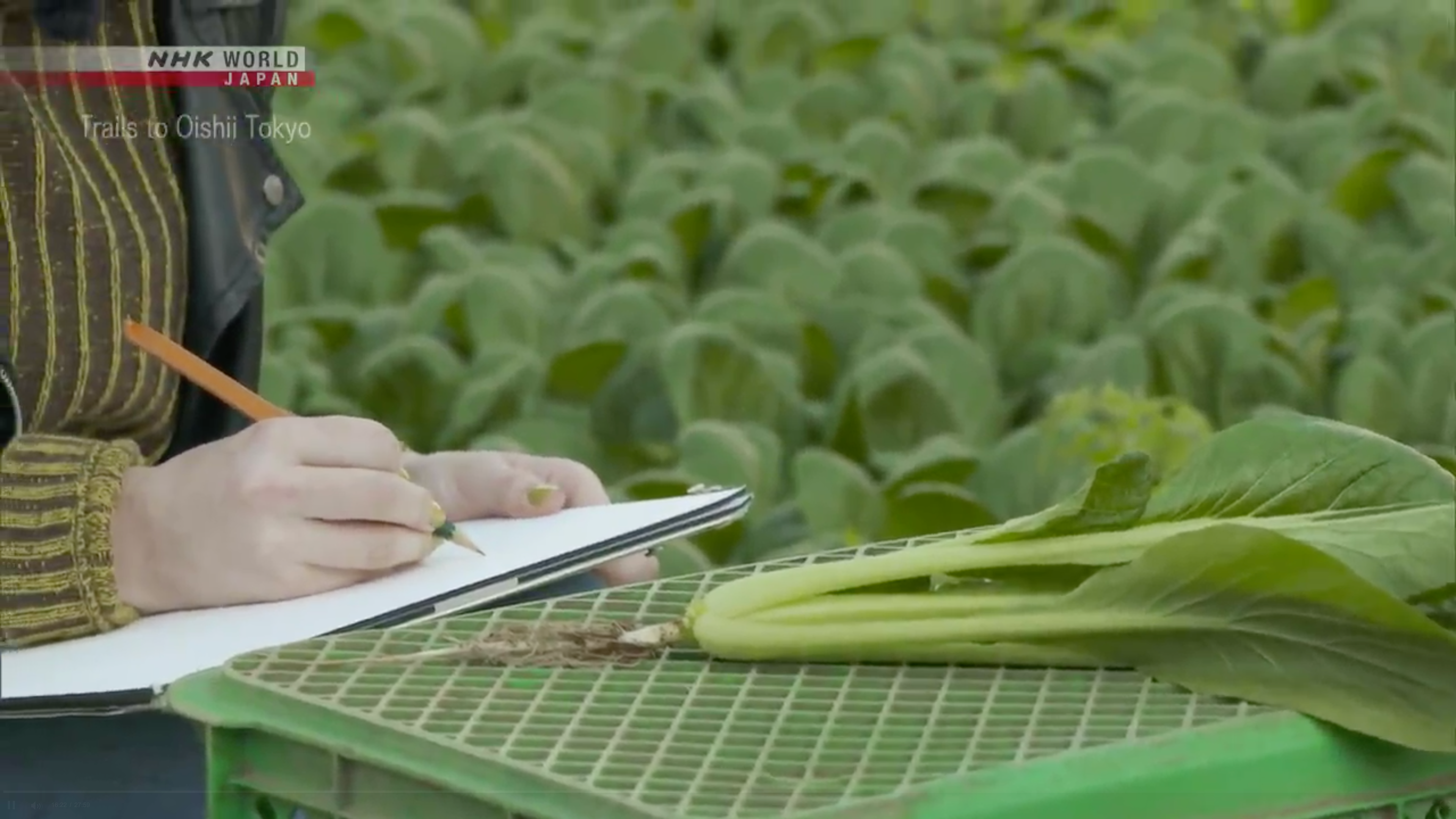 NHK国際放送 「Trails to Oishii Tokyo」小松菜編
NHK World broadcast "Trails to Oishii Tokyo" Komatsuda Special

20.02.12
旬の食べ物を紹介する番組「Trails to Oishii Tokyo」で、東京野菜「小松菜」を紹介させていただきました!葉野菜があまり詳しくない私には、とても面白い勉強になりました。小松菜のハウスで新鮮ものを収穫して、イラストも描かせていただきました!英語版はネットで無料配信中ですので、ぜひご覧ください。
I reported on the Tokyo grown vegetable " Komatsuda" for the NHK World show "Trails to Oishii Tokyo" which showcases the seasonal ingredients found in Japan. This time, the subject matter was the leafy vegetable "Komatsuna," which finds it's roots in Tokyo. As someone who was not very familiar with Japanese leafy vegetables, I learned a lot from this filming. I was also able to help pick fresh Komatsuna from a greenhouse and paint it for the show. The episode is available to watch free online, so please check it out!
------------------------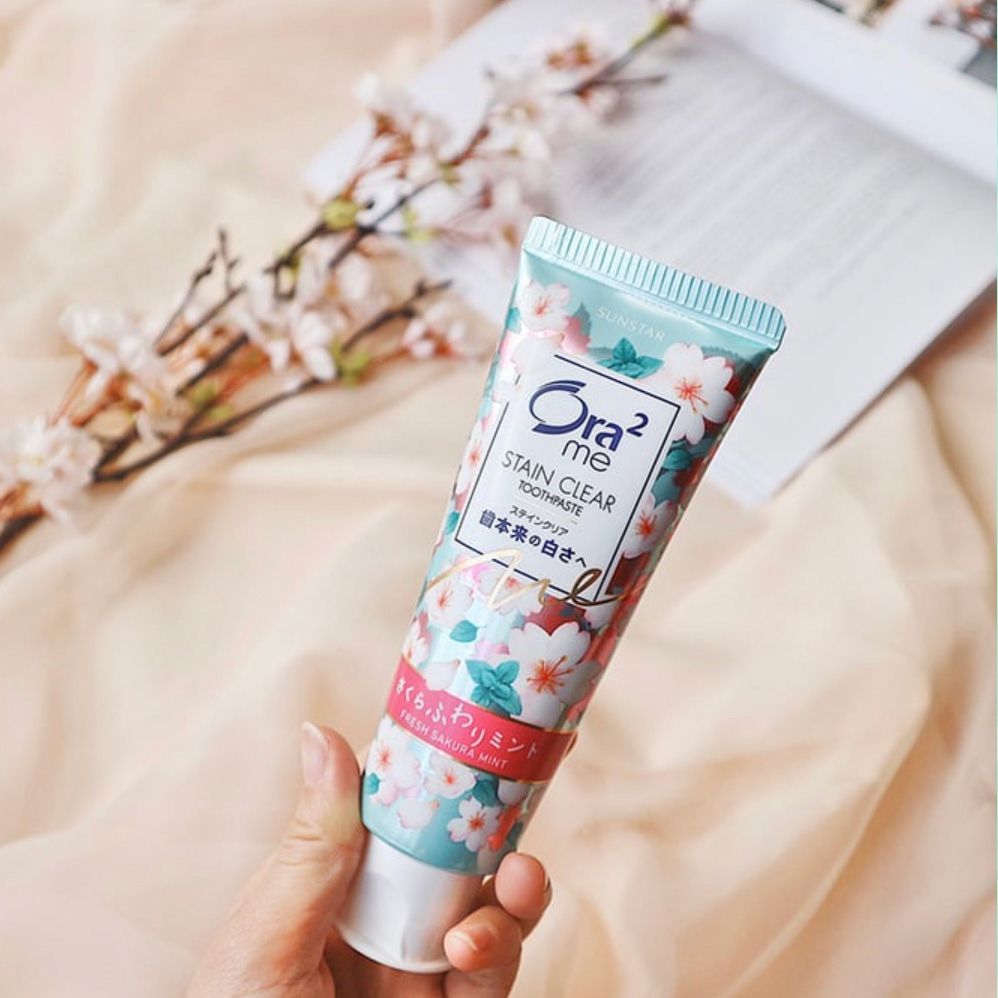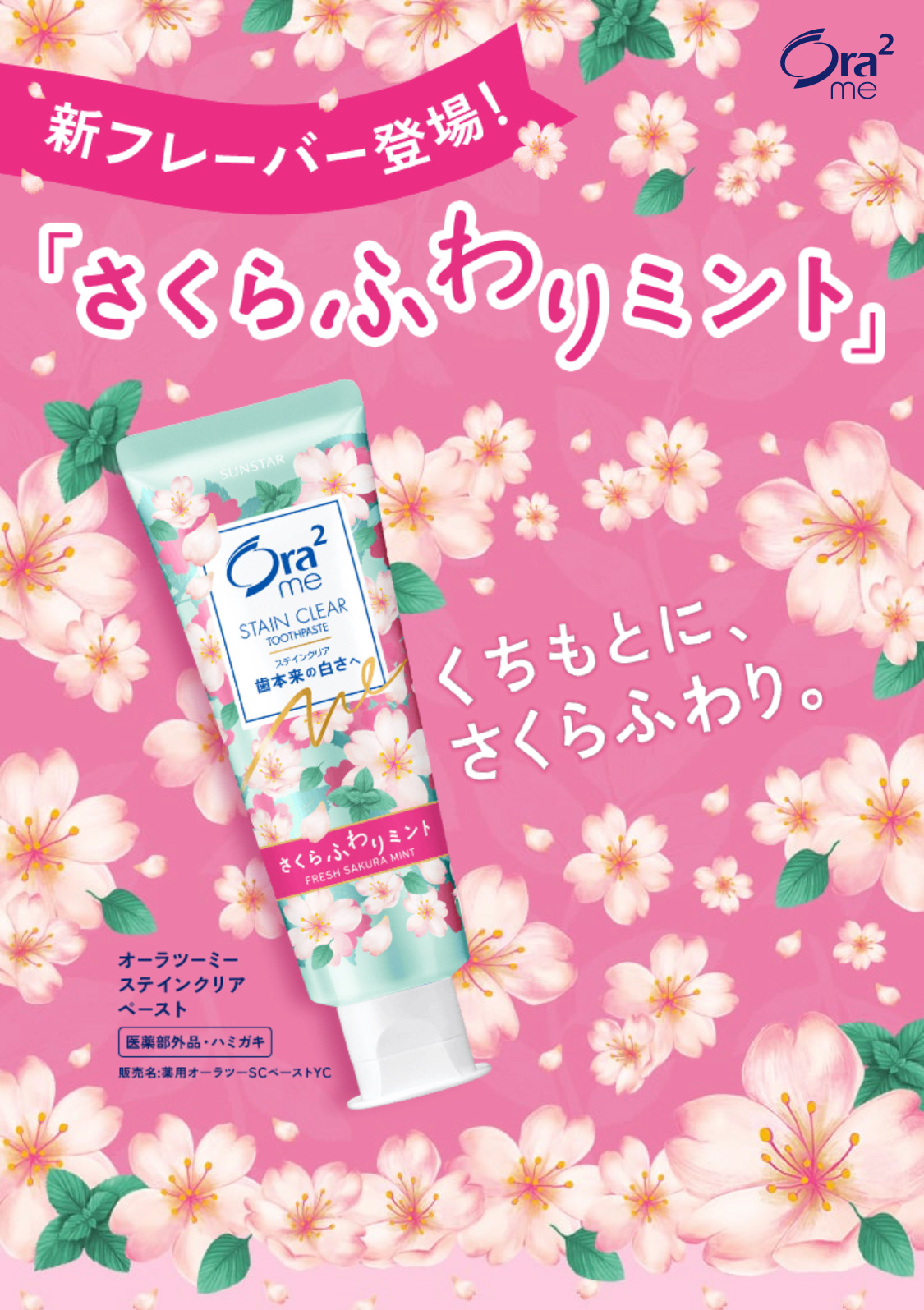 新パッケージのイラストれション!
New Package Illustration!
20.01.30
Ora2Me、新桜ミント味の歯磨き粉・歯ブラシの桜とミントのイラストを描かせていただきました!
kiCK Inc
と言う会社とコラボして、デザインがとても可愛く仕上がりました。日本だけではなく、アジアの何カ国にも販売されるそうです。珍しい桜ミント味の歯磨き粉を試してみたい方はぜひ、
通販にて
購入してください!
I illustrated the sakura and mint leaves for the new Ora2Me Sakura Mint flavored toothpaste and accompanying toothbrush! It was in collaboration with the designers from
kiCK inc.
, and it turned out super cute. It will be sold in Japan as well as a number of countries across Asia. Anyone who wants to try the unusual sakura mint flavor can purchase it online
here
!
------------------------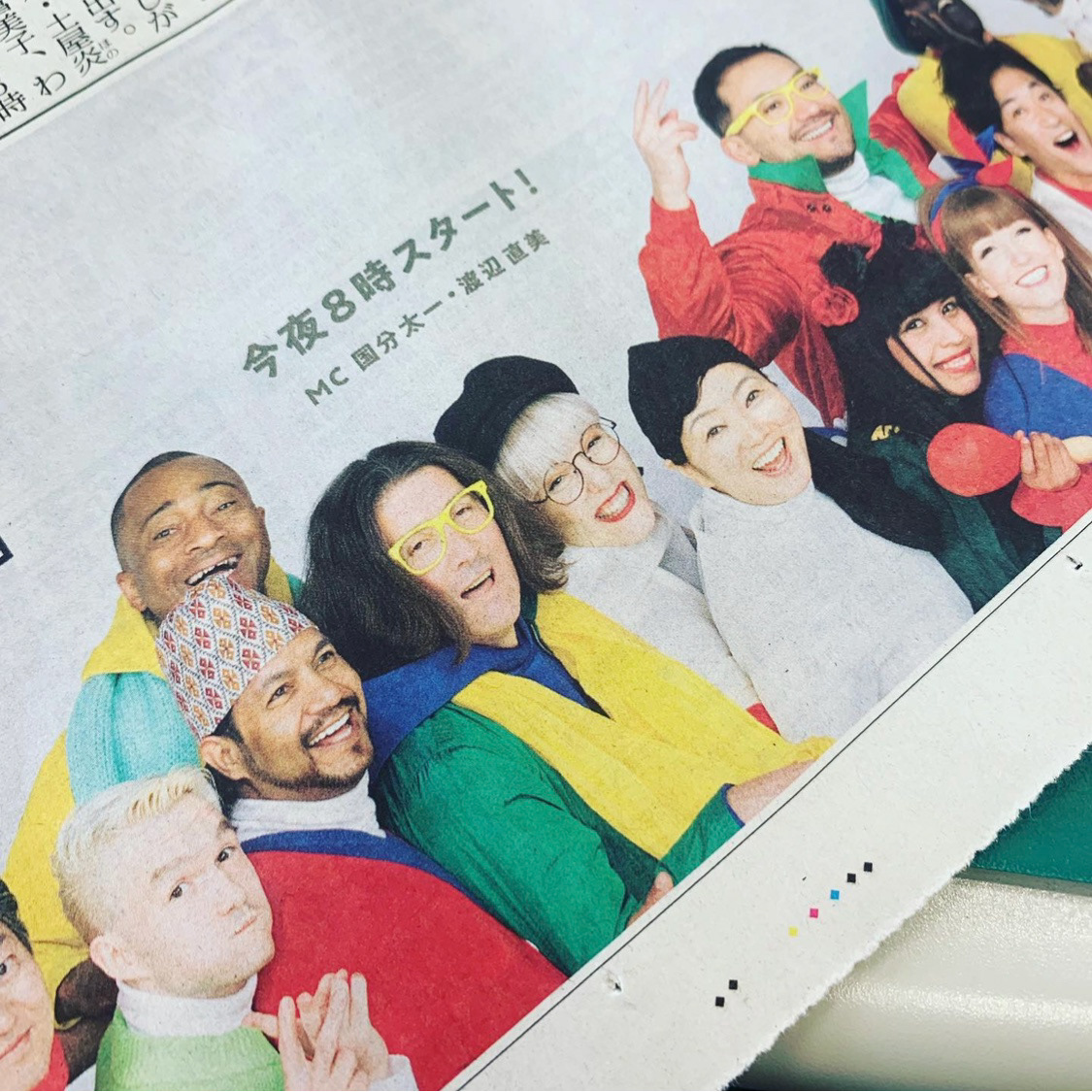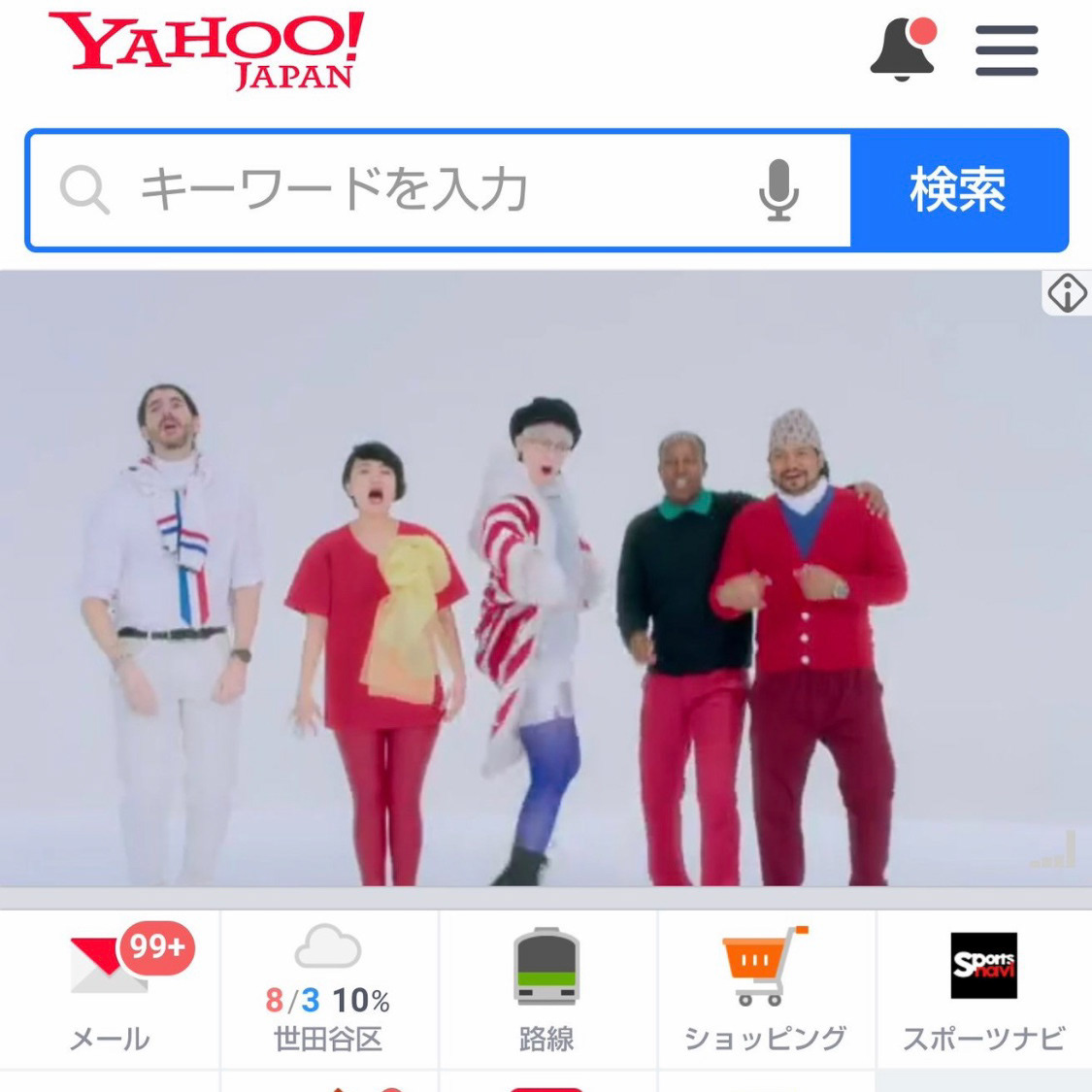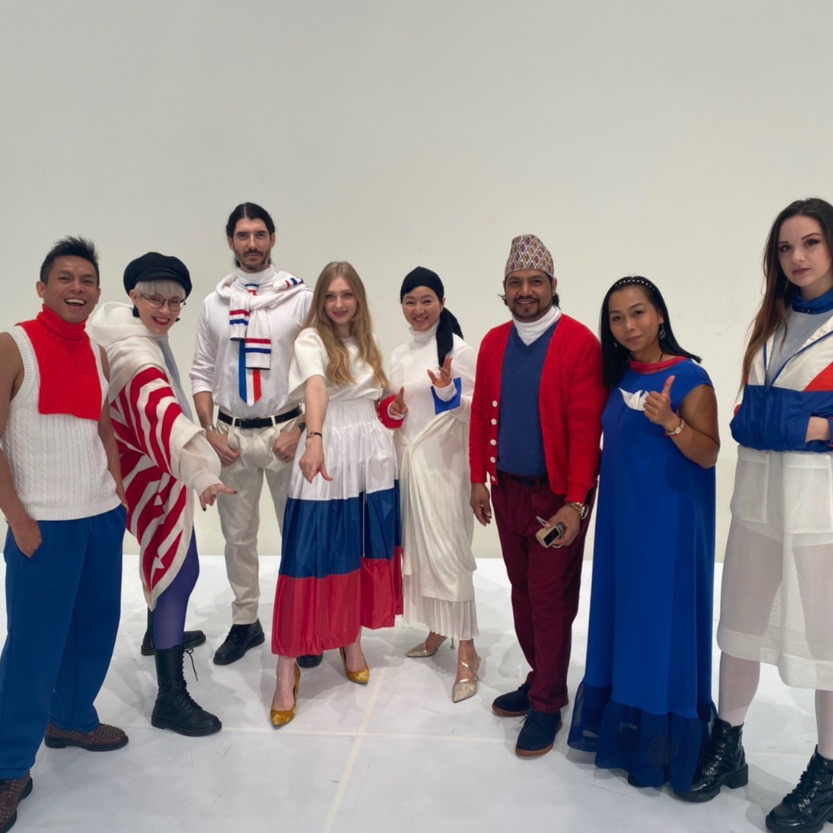 広告に出演
New Commercial Appearance

20.01.15
「世界くらべてみたら」の番組広告(CM・新聞・ポスターなど)ができました!レギュラーメンバーが母国の国旗色の衣装を着て、「人間っていいね」を歌いました。撮影がとても楽しくて、衣装が気に入りでしたが、その後1ヶ月も歌が耳から離れなくて、毎朝起きたら「いいな、いいな、人間っていいな」が頭の中で流してました(笑)番組は最近隔週水曜日、ゴールデンの2時間スペシャルになっていますので、ぜひ見てみてください!次は1月22日(水)と2月5日(水)の20時~、TBSにてです!
The advertising (TV commercial, newspaper, poster, etc.) for the TV show I'm on called "Sekai Kurabete Mitara" is up! All the regular members of the show dressed in the colors of their country flags and sang a classic Japanese song about how "Humans are Great." The filming was really fun, and I loved the costume, but the song was stuck in my head for an entire month after filming. Every morning when I work up, the chorus was playing in my mind, haha. Recently, the show has been airing for two hours during prime time, every other week. The next airings are scheduled from 8pm on January 22nd and February 5th from 8pm on the TBS channel!
------------------------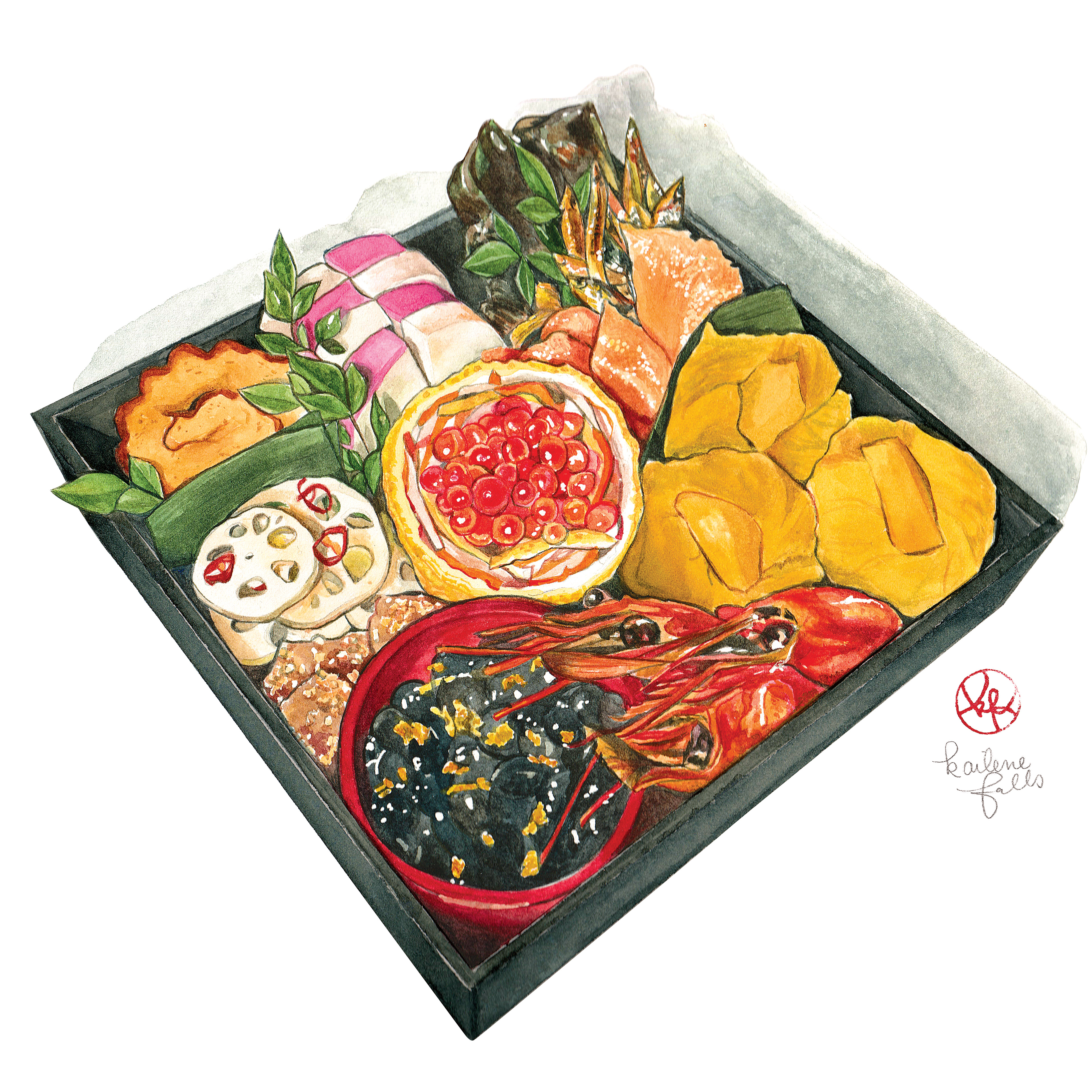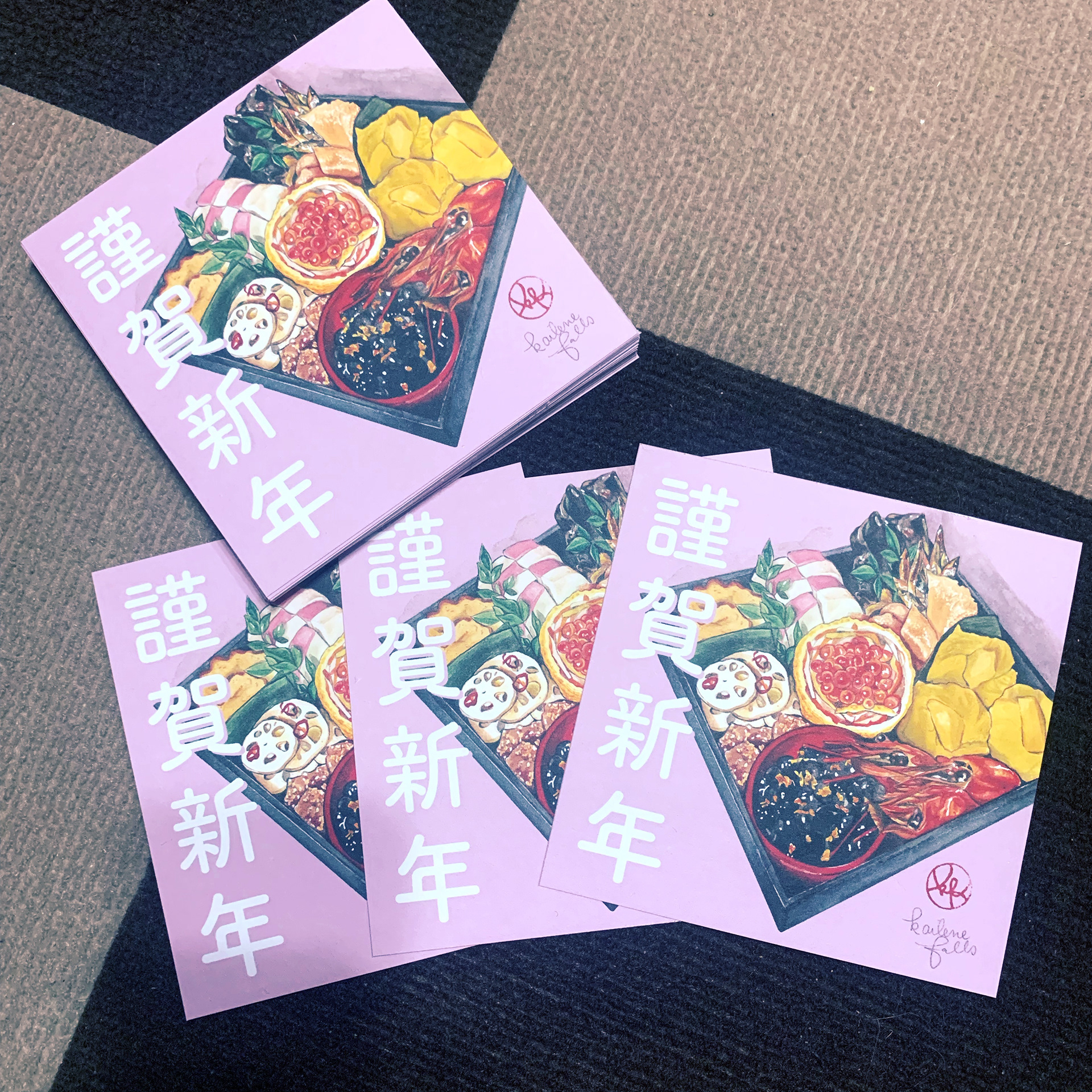 明けましておめでとうございます!
Happy New Year!
20.01.01
お明けまして、おめでとうございます!2019年はイラストレーターとタレントとして成長もできて、2020年はとても期待しています!水彩でおせち料理のイラストを描いて、年賀状にしました。(ちなみに、元日前に描く必要があったから、12月頭に自分でおせちを作って、参考写真にしました。)2020年も、よろしくお願いいたします!
Happy New Year! I feel like I grew a lot as an illustrator and TV talent in 2019, and I have high hopes for 2020 as well! I painted a traditional Japanese New Years box, and used it for my traditional Japanese New Years greeting cards this year. It was pretty tricky since the food boxes don't go on sale until a few days before New Years, so I had to make my own in the beginning of January to get a reference image for painting. Anyway, stay tuned for more news in 2020!
------------------------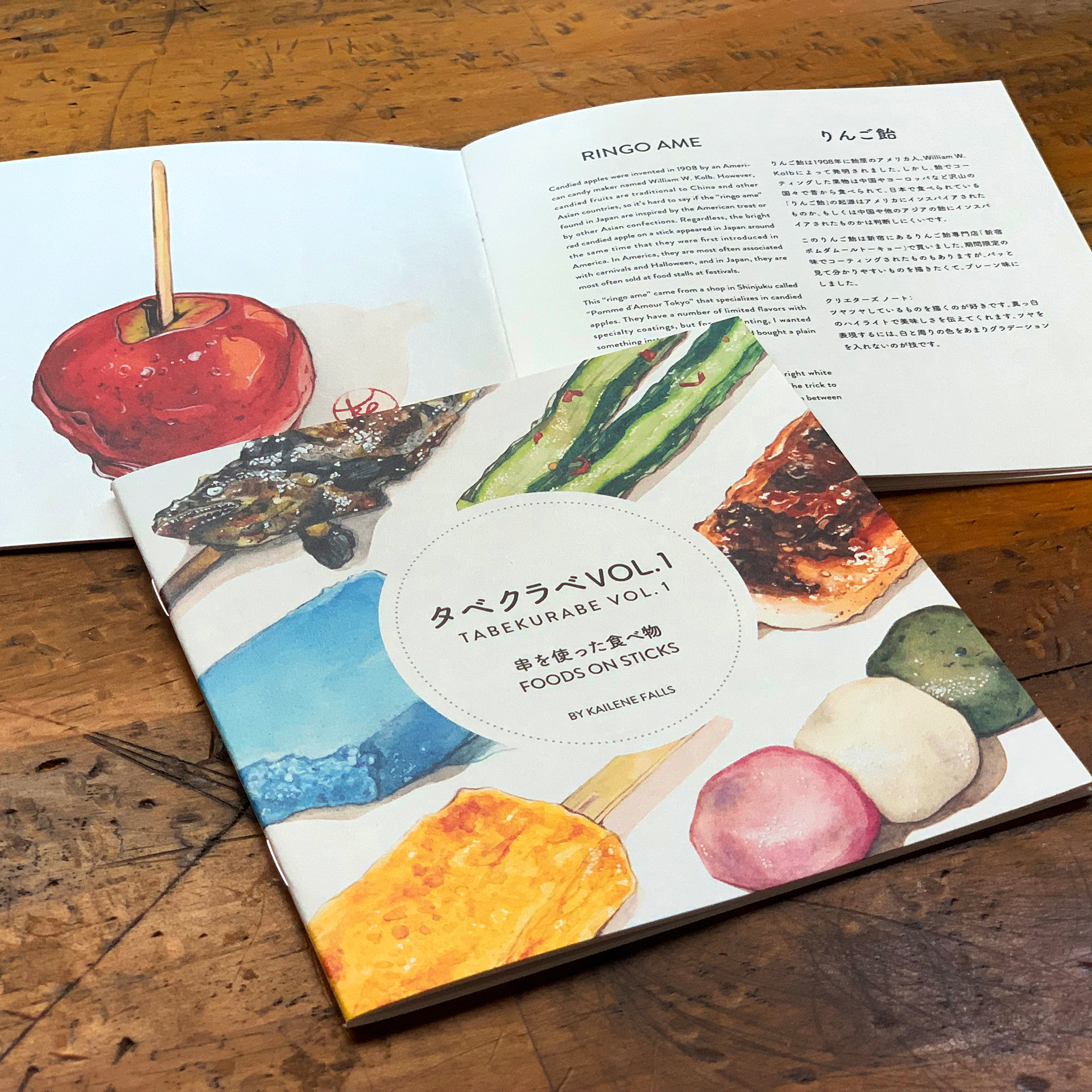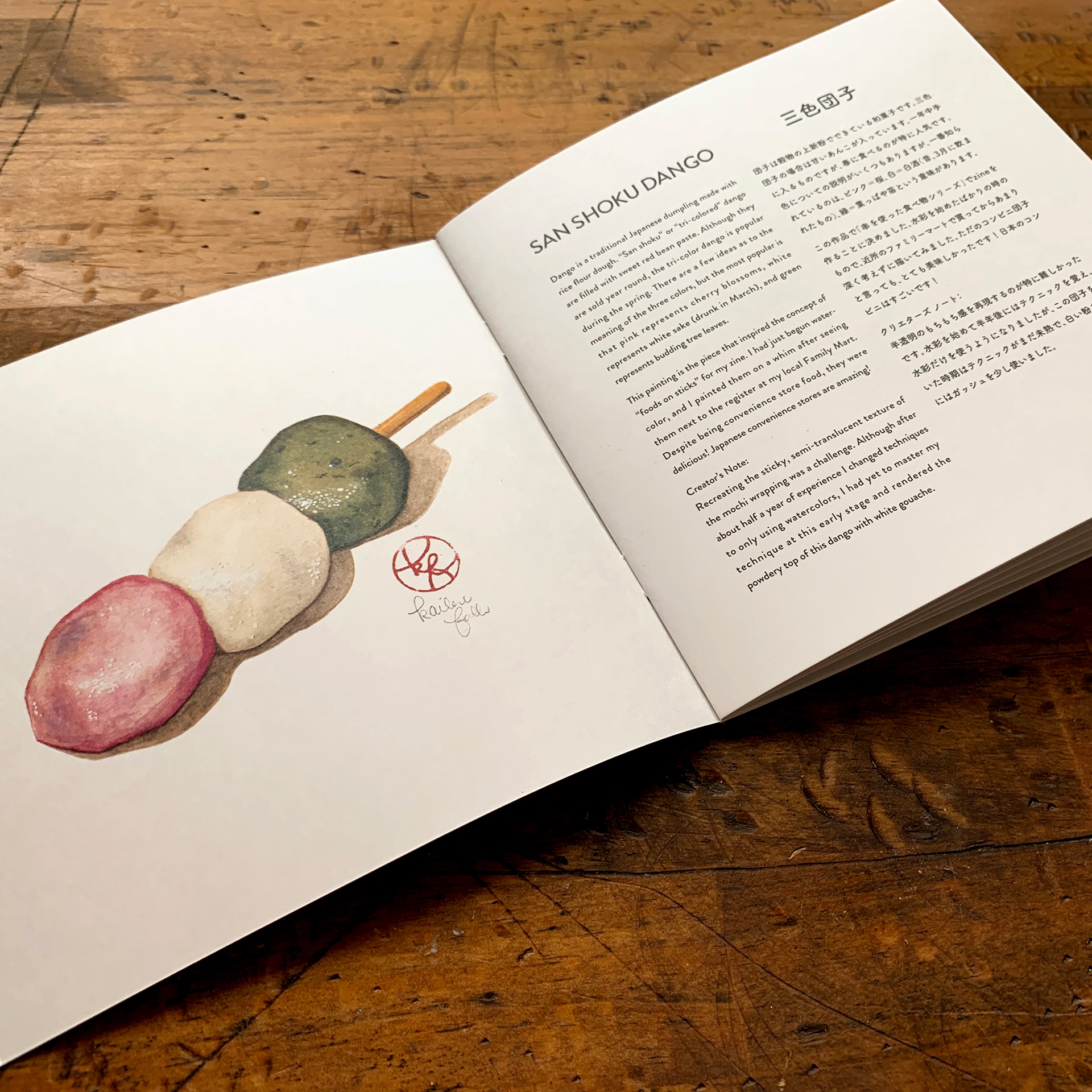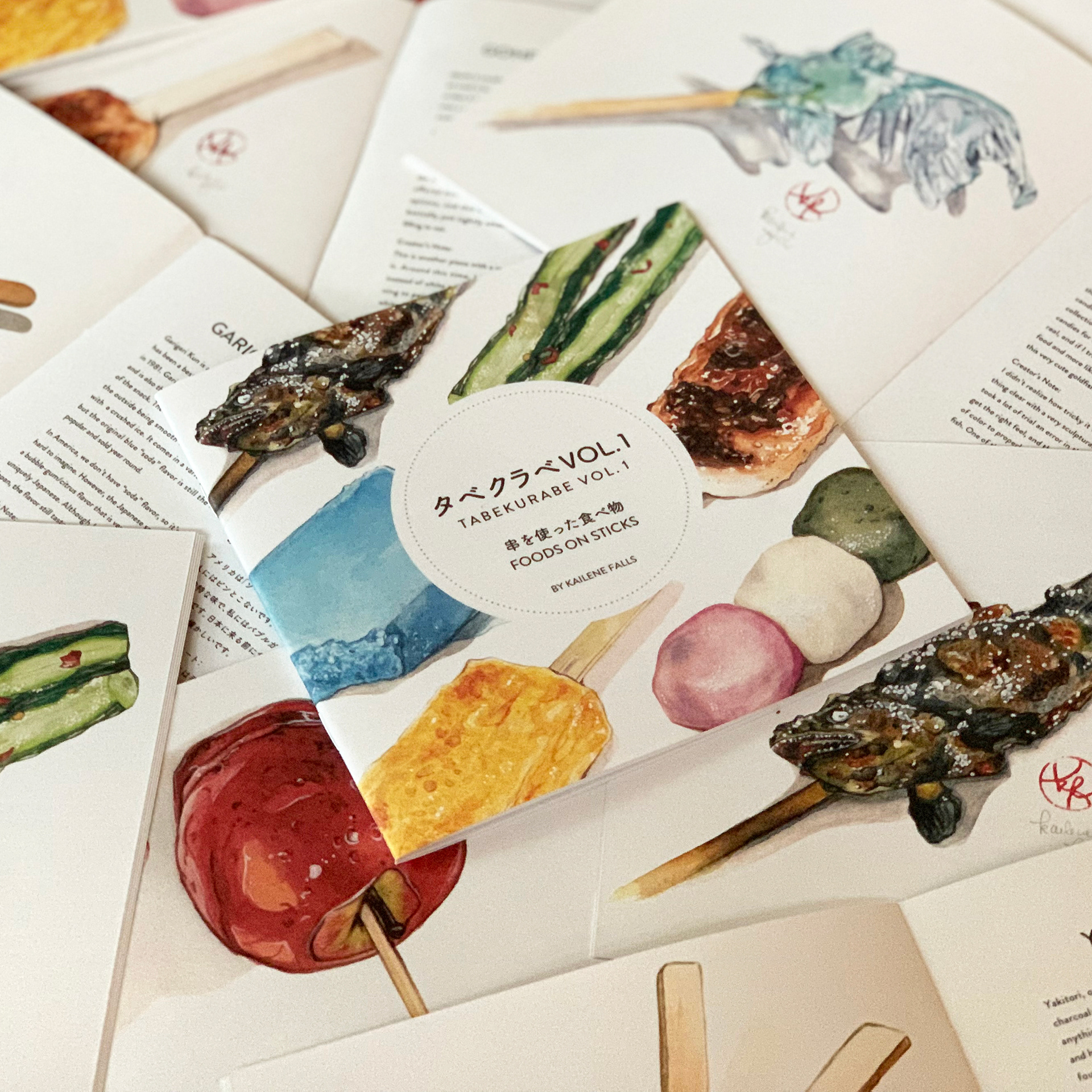 作品集をネット通販開発!
Selling my Food Illustration Booklet Online!
19.10.29
フードイラストレーションの仕事を増やそうとしています。自己PRとして、自費で出版した作品集(Zine)を作って、春から6ヶ月もお店で売ることになりました。それは上手できましたから、通販で売ることにしました!
Vol.1では、日本で見つかる「串を使った食べ物」をイラストで紹介して、食べ物の歴史、お店の情報、そして描くへのチャレンジを日本語と英語で語ります。美味しいものをたくさん描いて、文書もとても頑張って、心を込めた出版ですので、ご興味がありましたらぜひSHOPにて買ってください!
I have been focusing on increasing my food illustration work lately. As a self-promotion move, I began selling my work in a self-publication (zine) at a store in Tokyo for a six month period. This went well, so I have decided to start selling it online!
In Vol. 1, I have painted "Foods on Sticks" that you can find in Japan. Alongside each illustration is a brief explanation/history of the food, information on where to find this food, and comments on the challenges of painting each piece. I put my heart into painting a lot of yummy things, so if you are interested, please purchase a copy at my Etsy shop!
------------------------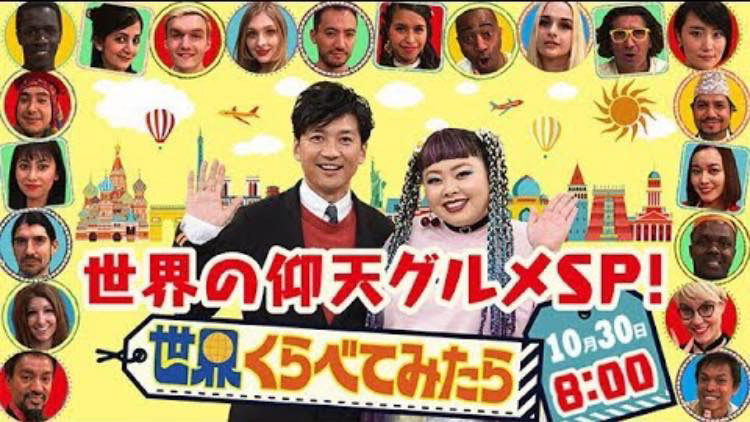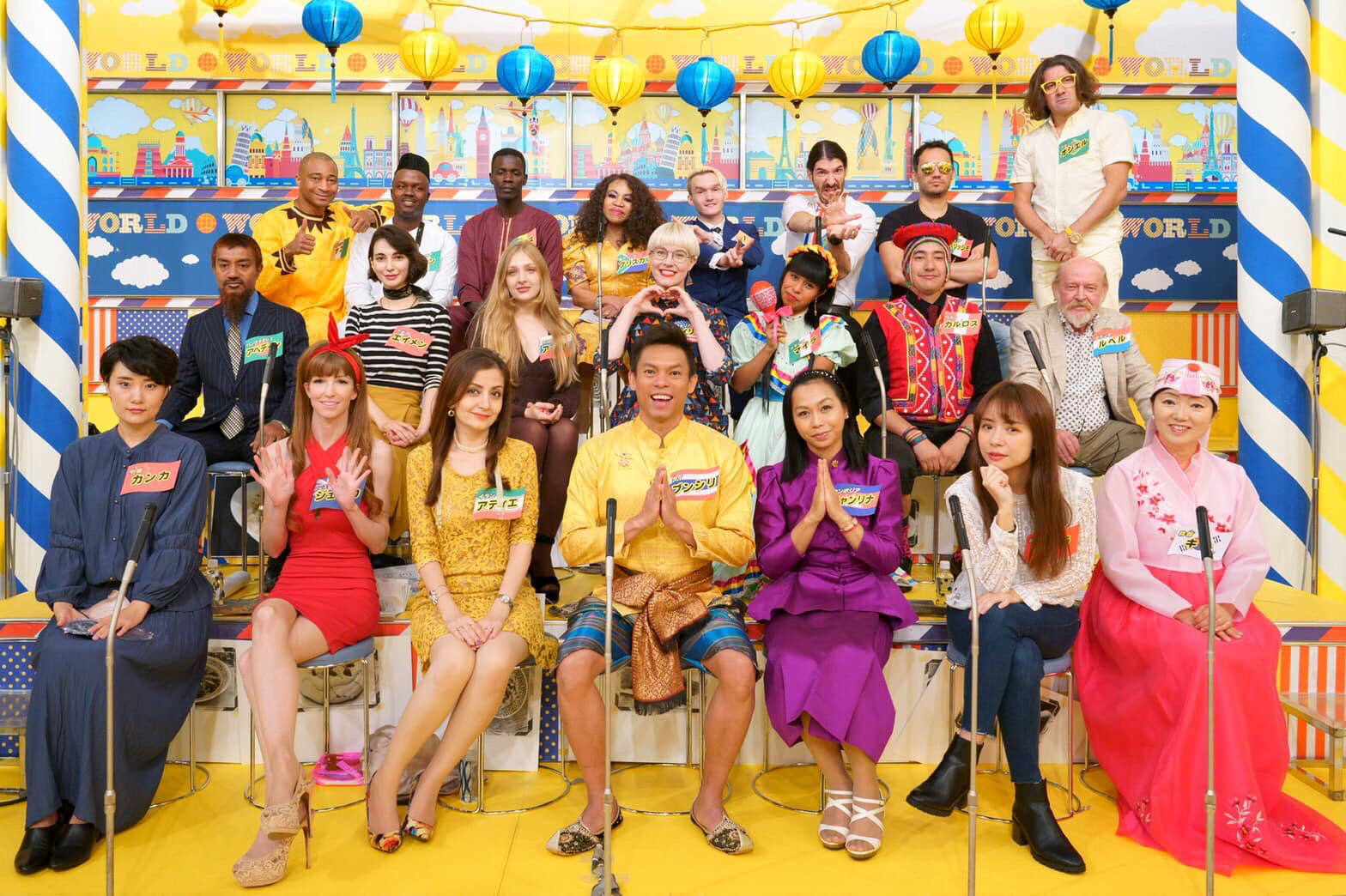 レギュラー番組、ゴールデンに出演!
Moving to Prime Time TV!
19.10.25
イラスト・デザイン仕事の以外、タレント活動もしています!2年前から「世界くらべてみたら」という、国分太一さんと渡辺直美さんがMCにしているTBSのバラエティ番組に、アメリカ代表として出演させていただいています。外国人が22人で、一つの質問に対して、母国の文化について話す、とても面白い番組です!今までは毎週深夜で放送しましたが、ゴールデンになります!
初ゴールデン、10月30日(水)20時~、TBSでぜひ見てください!
In addition to work as an illustrator/designer, I also do work as a TV talent. For the past two years, I have appeared as the American representative on the Japanese variety show "Sekai Kurabete Mitara" hosted by Taichi Kokubun and Watanabe Naomi. Around 22 foreign members and compare cultural differences on various topic in a fun and interesting manner. Until recently, the show aired weekly in the middle of the night. However, we have been moved to Prime Time! 
Catch the first episode 8pm  Wednesday, October 30th on TBS channel!
------------------------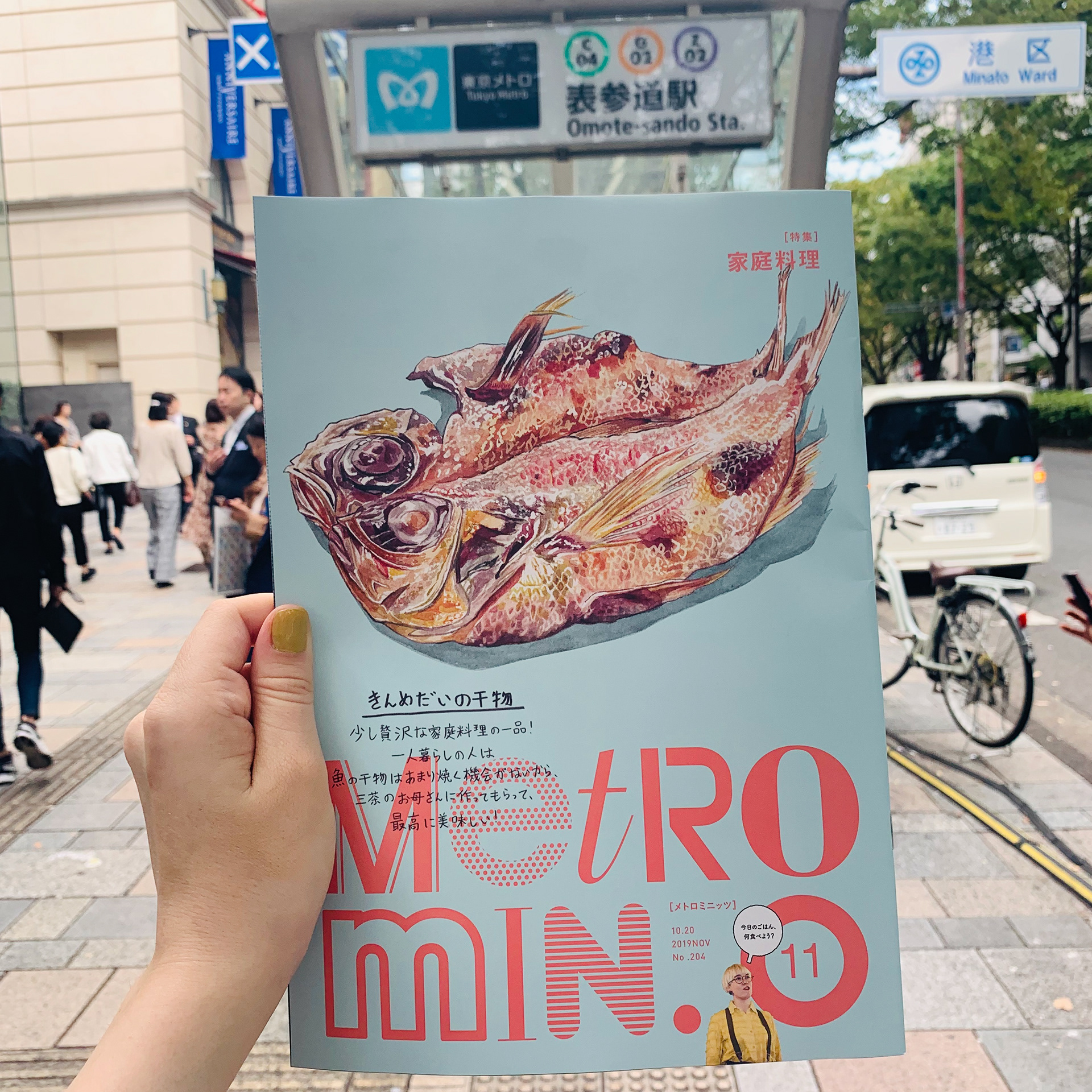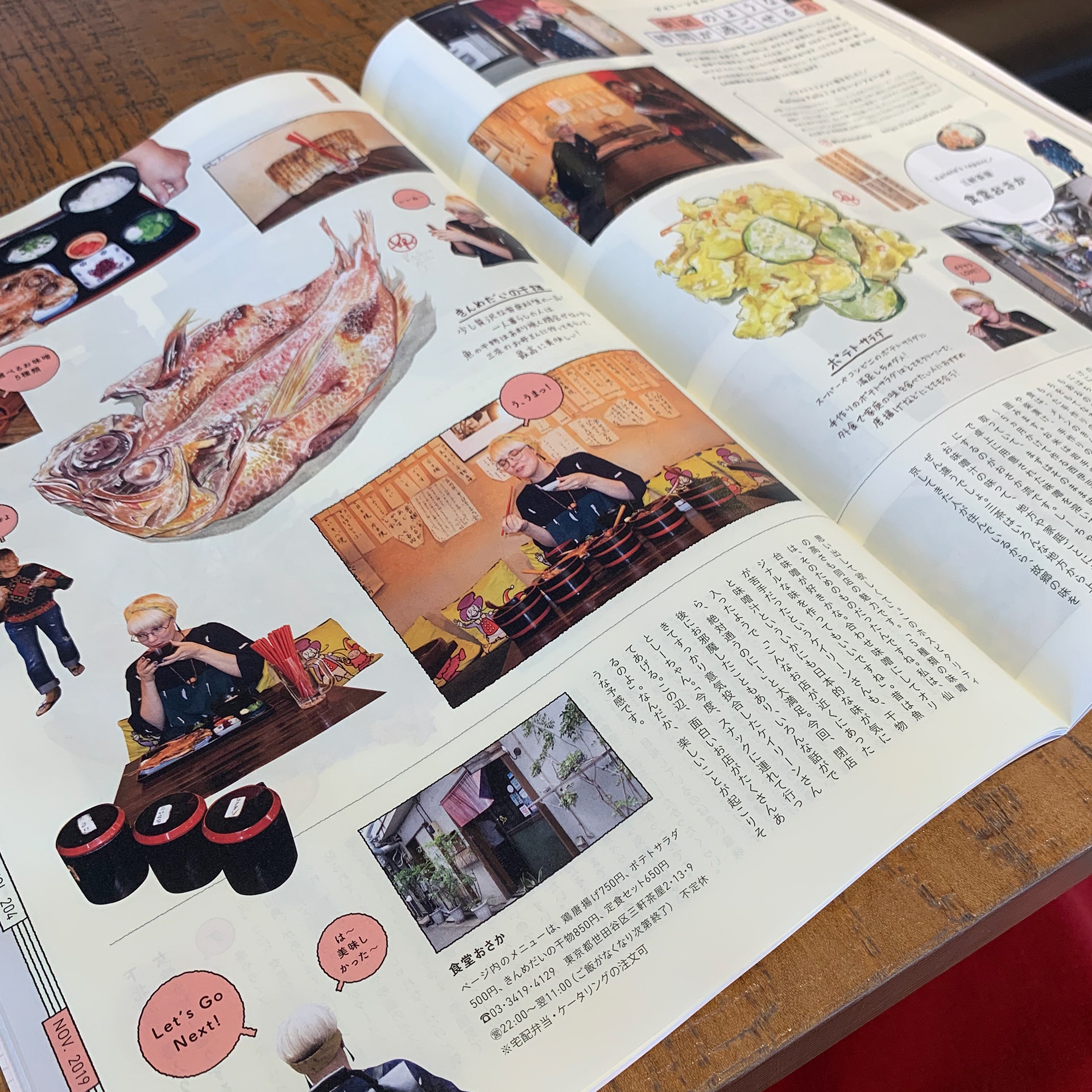 雑誌の表紙・中面のイラスト
Magazine cover/spread illustrations
19.10.20


長年もディジタルイラストの仕事をしていますが、水彩食べ物イラストはわりと最近始めました。パッケージや広告の仕事が多いですが、この間初めて雑誌用のイラストを描かせていただきました。東京メトロのフリーマガジン「メトロミニッツ 」という出版で、11月号は家庭料理をテーマにして、家庭料理メニューのあるお店に取材しに行きました。中面イラストの仕事依頼でしたが、納品したら表紙でも使うようになりました!自分の作品は東京の駅で発見できてとても嬉しかったです!
Although I have done a lot of digital illustration work, it is only recently that I have begun doing work in watercolor food illustration. I have worked a lot in packaging and advertising, but I was given the opportunity to work for a Magazine! The publication is called "Metro Minutes" and it is a free magazine for the Tokyo Metro system. November's issue focused on "home cooking," and I was asked to visit two restaurants in Tokyo that featured home-style menu items. Originally I was commissioned to illustrate for a single article, but my work was selected to be used on the front cover! It was super exciting to see my watercolor work in stations across Tokyo.
------------------------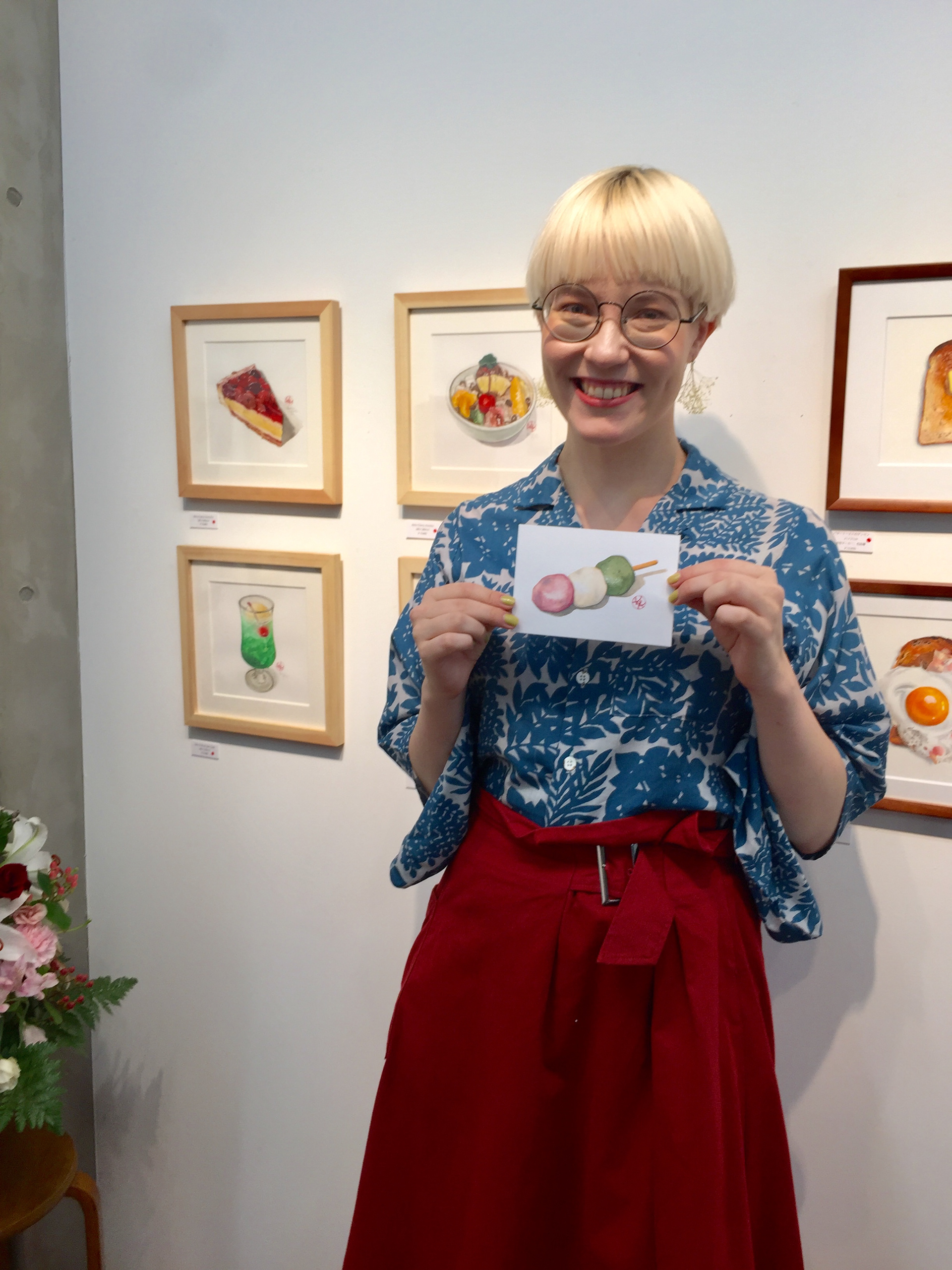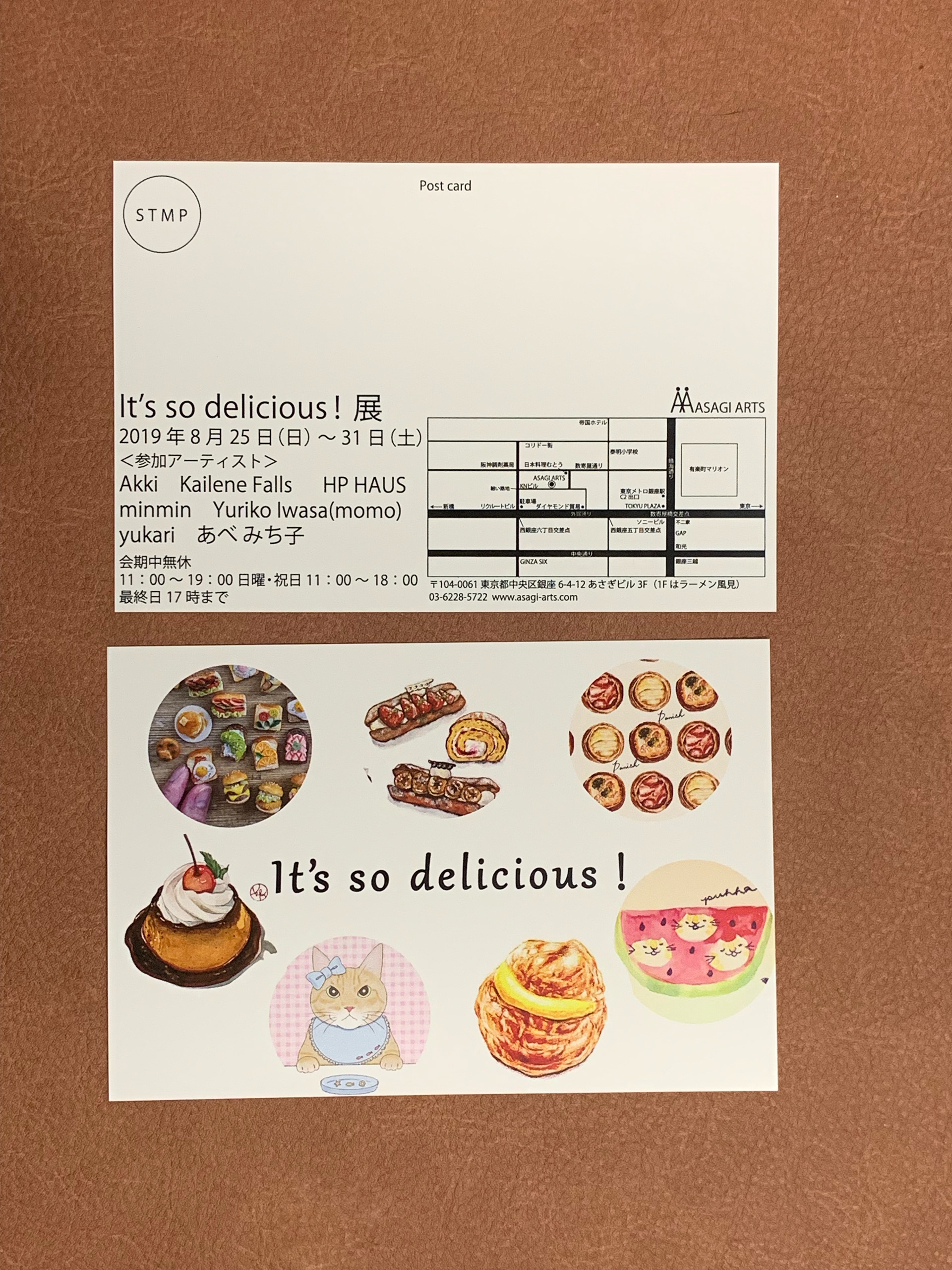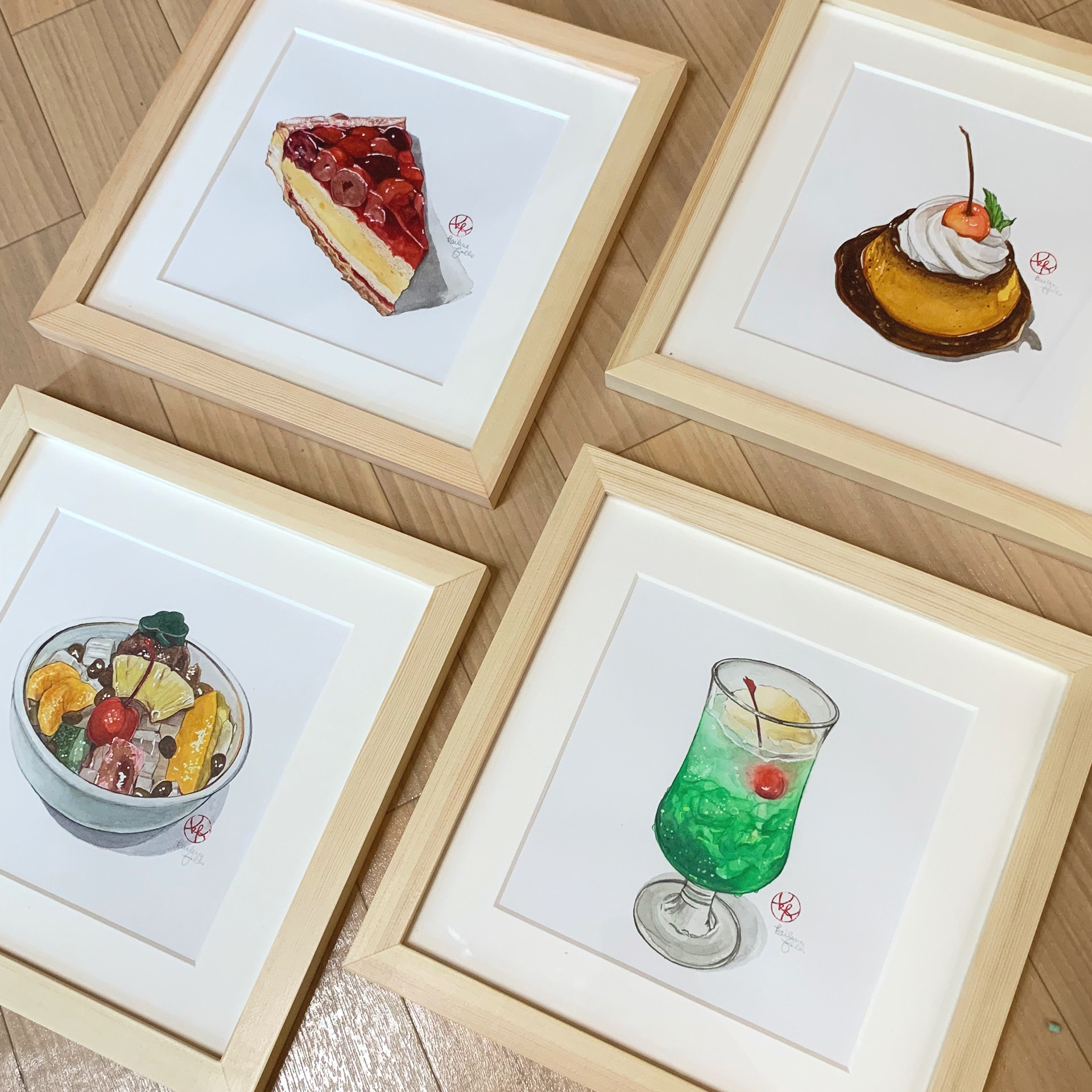 ギャラリーのグループ展に参加
Gallery Exhibit
19.9.15
2019年8月25日~2019年8月31日の一週間、銀座のアートギャラリーAsagi Artsの「It's So Delicious」展に参加させていただきました。画家は8人で、一人は4枚まで「Delicious」をテーマにした絵を展開しました。私含めて在廊した画家も数人いました。広告など絵の仕事を数年もやっていますが、ギャラリーで展示する経験がなくて、あまり考えたことなかったです。しかしギャラリーのオーナーに声をかけられて、ぜひ参加したいと思いました。「チェリー」をテーマにして、新しい作品を4枚書きました:チェリーパイ、メロンソーダ、プリン、あんみつ。作品や番組のファンもたくさん来てくださって、完売できました!
From August 25 to 31, 2019, I participated in a week long gallery exhibit at Asagi Arts Gallery in Ginza, Tokyo. Eight artists each submitted four food-related works, and throughout the week, stayed in the gallery to talk with visitors. I have worked in commercial art for many years, but I had never really imagined exhibiting my work in a gallery. However, the owner reached out to me, and I was very glad to participate. I created four pieces especially for this exhibit, all with the theme of "cherry." These were cherry pie, melon soda, pudding, and the Japanese sweet "anmitsu." Many fans of my work/fans of my TV show came and visited, and I was able to sell all four of my pieces. 
------------------------